Trauma can happen to anyone at any time. When it happens, most of us are not equipped to deal with emotional or mental fallout. As a result, the symptoms of post-traumatic stress disorder (PTSD) can grow worse over time. The PTSD treatment program at Northern Illinois Recovery Center offers an anxiety treatment program in Northern IL, support, and healing for victims of trauma.
We offer a comprehensive post-traumatic stress disorder treatment program that includes a full assessment, individual & support group therapy, and holistic strategies that help you rise above your trauma. While you can't change what happened to you, it is possible to redefine your life free from PTSD. We can help you every step of the way.
Understanding the Psychology of PTSD
You may be surprised to discover how many people live with post-traumatic stress disorder. PTSD can arise from a wide range of traumas, such as:
Death of a loved one or a friend
Witnessing a natural disaster
Returning home from war
Experiencing rape or sexual assault
Being the victim of physical or verbal abuse
Living with drug or alcohol addiction
If you are like others, surviving a trauma does not necessarily mean that you "made it through." The emotional and mental effects can still govern your life long after the trauma occurred. This is especially true if someone else comprised your integrity or dignity.
Instead of dealing with the trauma, you may have put it behind you so that you do not have to deal with it anymore. In time, however, the symptoms of PTSD will eventually surface. They may even destroy many areas of your life, such as your job, your family, finances, or relationships with your friends.
What You Can Do About PTSD
The most important step you can make in addressing PTSD is to partner with a treatment center. Northern Illinois Recovery Center offers full support and care through our anxiety therapy program in Northern IL. No matter how deeply entrenched PTSD is in your life, we can help you manage your symptoms in a healthy manner.
Our PTSD treatment program in Northern IL includes: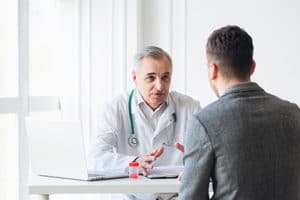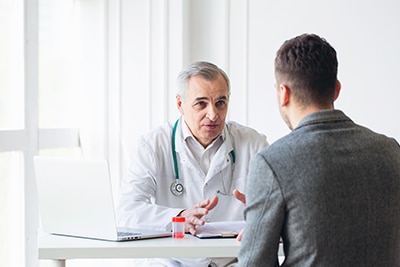 PTSD usually develops over time – months or years. Therefore, you may need to engage in a wide range of treatments that address all the lasting effects of your trauma.
Dual Diagnosis for PTSD and Addiction
It is not uncommon for trauma victims to turn to drugs or alcohol to self-medicate. Substance abuse is often a sign that you may not know how to deal with your condition properly.
Dual diagnosis allows us to explore all the aspects of PTSD, not just your addiction. If we can identify the underlying causes of your addiction, then we can also treat both your addiction and your disorder. The greatest benefit of dual diagnosis is that it provides a complete treatment program. You can find healing for the whole self.
Get Help with a PTSD Treatment Program
Don't let your past trauma steal your hope for a happy and fulfilled life. Northern Illinois Recovery Center can help you overcome PTSD with our highly successful PTSD treatment program. To find out more about how you can get started with your treatment, call us today at 855.786.1978.  Your road to recovery begins at Northern Illinois Recovery Center.