Barbiturate Addiction Rehab Center
Northern Illinois Recovery is a dual diagnosis rehab center in Northern IL that offers comprehensive treatment services for you or someone you love. Barbiturate abuse often involves a combination of drugs such as alcohol or opiates. Mixing these drugs makes them more dangerous, and that is why it's important to seek help from a barbiturate addiction rehab center as soon as possible. Our substance abuse treatment programs are comprehensive and staffed by compassionate, experienced counselors and therapists.
Why You Might Need a Barbiturate Addiction Rehab Center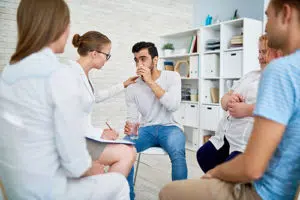 Barbiturates have been a recognized drug abuse problem in this country since the 1960s. They depress the central nervous system, making you feel drowsy. Providers often prescribe barbiturates for headaches because they relax the muscles. They may also be part of a treatment plan for insomnia or to control seizures.
Some examples of barbiturates include:
Amytal
Butisol
Nembutal
Seconal
Donnatal
Barbiturates are also popular on the street because a small dose can make you feel intoxicated. However, they are highly addictive. If you stop using them, you can experience severe withdrawal with potentially life-threatening side effects.
Symptoms of barbiturate withdrawal might include restlessness, dizziness, nausea, sweating, and anxiety. In severe cases, you may experience circulatory failure, hyperthermia, and aggressive behavior.
Going to a barbiturate addiction rehab center in Northern IL is your best hope of recovery if you live in or around McHenry, Lake, Cane, Northbrook, and nearby counties. It's also a good choice if you live in Wisconsin along the border of Illinois.
With a managed detox, you can gradually withdraw from the drug under the care of medical staff. Once the body is clear of the drug, psychological dependence requires a high-quality partial hospitalization program.
What Symptoms Indicate You Need a Barbiturate Addiction Rehab Center?
Barbiturates are sedative-hypnotics, and some barbiturate drugs have long-lasting effects. Common street names for various barbiturates include downers, yellow jackets, Mexican yellows, purple hearts, goofballs, and blue devils. Users can inject these drugs or take them in pill form, and they are often used in combination with alcohol.
Barbiturates relax the brain a lot like alcohol, so they give you a drowsy feeling. In higher doses, you might stagger and seem extremely intoxicated. In toxic levels, they can lead to coma and depressed breathing.
Withdrawal can be dangerous without a barbiturate addiction rehab center, so the family should watch for signs like tremors, insomnia, and agitation. You can experience hallucinations and high temperatures during withdrawal, as well.
What to Look For in a Barbiturate Addiction Rehab Center
When looking for a barbiturate addiction rehab center in Northern IL, you want something with a comprehensive list of addiction treatment programs like:
Partial hospitalization program
Ideally, the programs will last at least 90 days, too. Northern Illinois Recovery offers extended care services that include dual diagnosis therapy and medication-assisted treatment. They offer master-level therapists ready to provide targeted and individual therapy. The facility utilizes evidence-based treatment modalities that offer the most successful outcomes.
Location matters in this region of Illinois, too. Northern Illinois Recovery is a practical option for families who want to avoid going into Chicago for treatment. Their outpatient services offer a simple but effective choice to those with a strong home support system. If you opt for partial hospitalization, you may be able to live in a sober living community, as well.
Partial hospitalization provides a high level of support along with necessary supervision. The surroundings at Northern Illinois Recovery are warm and comfortable as PHP clients attend group sessions and individual therapy along with plenty of amenities.
Discover the Support Necessary to Heal
There is no reason to continue to suffer from barbiturates addiction. With the right support, individuals can heal and make a lasting recovery. Our programs are designed to meet the recovery goals of each person. Across all our substance abuse treatment programs, individuals will have access to numerous therapies like:
Cognitive-behavioral therapy
Dialectical behavior therapy
Trauma therapy
Yoga therapy
Give us a call today at 855.786.1978 to make an appointment. We are here to help.
Get the help you need at Northern Illinois Recovery!
Northern Illinois Recovery Addiction Treatment Center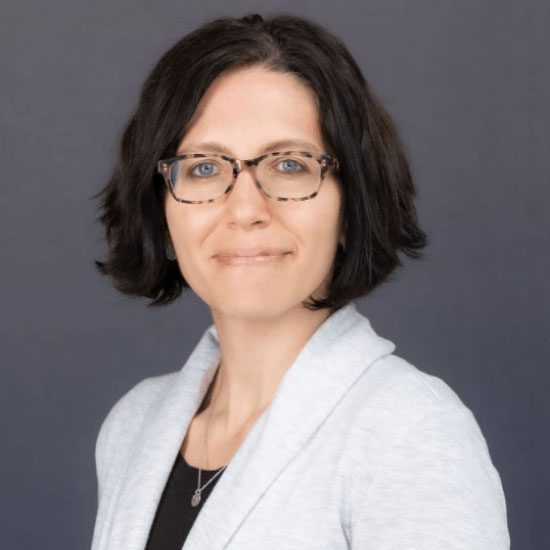 Licensed Physician and Surgeon
Dr. Beth Dunlap, a board-certified addiction medicine and family medicine physician, and is the medical director at Northern Illinois Recovery Center. She is responsible for overseeing all the integrated medical services at both campuses. Beth completed medical school, residency, and fellowship at Northwestern University, where she continues to serve on the faculty as a member of the Department of Family and Community Medicine. She has extensive experience in addiction medicine at all levels of care, and her clinical interests include integrated primary care and addiction medicine, harm reduction, and medication-assisted treatment.