Illinois is a place where industry and culture are joined together in a diverse setting. Home of Chicago, one of the most populated cities in the United States, northern Illinois is a hub of traffic and excitement. Along with the positive aspects of the area, there also is a high amount of drug usage. Whether it's heroin, meth, cocaine, or benzos, the northern Illinois area has its struggles with drug addiction. A cocaine addiction rehab center is a welcome sight for northern Illinois and southern Wisconsin. Finding the right substance abuse treatment programs is the first step in healing, and Northern Illinois Recovery Center can help.
What Is Cocaine?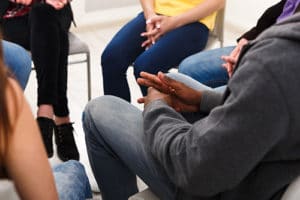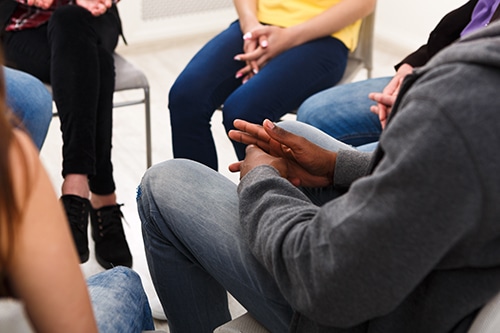 Cocaine comes from the coca plant residing in South America. It is a stimulant drug. Although some doctors have used cocaine as local anesthesia, it is not a prescription medication. It is a drug sold on the streets and often mixed with other substances.
Cocaine is a white, powdery substance that looks similar to baby powder or very white flour. Most people use cocaine by snorting it, but some people smoke it.
The Addictive Nature of Cocaine
To understand how people get addicted to cocaine, it's crucial to look at how the brain responds to this drug. According to the National Institutes of Health, cocaine is responsible for causing dopamine to build up in the brain. Dopamine is the pleasure chemical of the brain and stimulates a person's happiness and feelings of well-being. Since the drug enhances the brain's natural "feel good" chemical and causes more of it to flood the body, the person gets a euphoric rush that is very addictive.
Since cocaine is a stimulant, it also gives a person more energy, causing them to feel like they can accomplish many things. Sometimes people who take this drug won't sleep much and may lose weight from being so active.
The Solution: Cocaine Addiction Rehab Center
Once a person begins to go down the pathway of cocaine, addictive behavior is soon to follow. How long does it take before a person becomes addicted to cocaine? It depends on the person; everyone is different.
However, there are some clues that a person is becoming addicted and needing cocaine addiction treatment programs. Some of the signs are:
Feeling anxious if you think about quitting
Thinking about doing it all the time
Living to do your next line
Missing work or social events because of the drug problem
Going through a lot of money
Borrowing money to get the drug
These are a few of the signs of cocaine addiction, which often serve as a sign your loved one should attend cocaine addiction treatment in Northern IL.
What to Expect at a Cocaine Rehab
When entering a cocaine addiction rehab center, you will gain the skills and assistance needed to live sober. Therapy is the main feature of cocaine rehab in Northern IL, as well as transitional living. For example, some of the therapies that you'll find helpful include:
Cognitive-behavioral therapy
EMDR
Individual therapy
Group therapy
Family therapy
All of these therapies are available to clients across all our programs.
Where to Find a Cocaine Rehab in Northern IL
At Northern Illinois Recovery Center, you will discover a place to heal and find hope for the future. We have a compassionate staff of licensed clinicians who are prepared to lead you through the healing journey. Of course, we will work with you to develop an individualized plan that addresses your unique issues. Therefore, you will always feel respected and valued at the best partial hospitalization program or PHP northern Illinois offers.
Some of the treatment programs you will find at our cocaine addiction rehab center include:
Dual diagnosis treatment
Extended care treatment
Transitional living
Don't let cocaine rule your life. You can overcome these problems by going to a cocaine addiction rehab center. Contact us at 855.786.1978, and we'll help you take that first step on the pathway to heal.