Substance abuse in the elderly is a growing concern, with nearly 1 million older adults aged 65 or older living with a substance use disorder in 2018. With age comes wisdom and a slew of health complications if exercise and mental health treatment are not a part of the regimen. Worldwide, people are living longer.
Aging comes with physical and mental changes that can make an older individual more sensitive to the effects of substance use. Aging results from years of molecular and cellular damage over time. The aging process is not linear, and several factors contribute to an older person's overall health.
There are 1.5 million older adults with a substance use disorder. Between 2015 to 2050, the proportion of the world's population over 60 years will nearly double 12% to 22%. By 2030, 1 in 6 people in the world will be 60 years or older. In 2050, 80% of older people will be living in low to middle-income countries. 
Addiction is recognized as a family disease that spreads. It may be challenging to witness substance abuse in the elderly. Older individuals are often thought of as frail and unable to contribute. Providers may not piece together the substance abuse in older patients due to many reasons. Substance abuse in older adults drives the theme that addiction does not discriminate.
Which Substances Do Older Adults Abuse?
Alcohol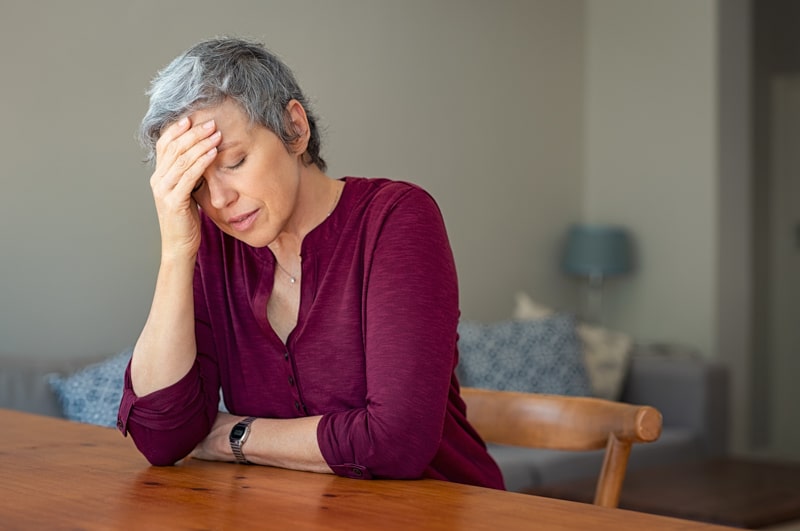 Alcohol is one of the most commonly abused substances among the older population. It's popular in polydrug use, which can have adverse effects on other medications. Widowers over the age of 75 have the highest rate of alcoholism in the US. In fact, older adults are hospitalized as often for alcohol-related problems as much as heart attacks.
More than one-tenth of adults aged 65 or older currently binge drink. In 2020, research indicated people aged 50 or older have seen increases in alcohol consumption compared to younger individuals. 
Since alcohol is a central nervous system depressant, it can impair the function of vital systems. Substance abuse in the elderly from alcohol can present health complications such as liver damage, heart disease, high blood pressure, and bone problems.
Marijuana
Medical marijuana has made lasting impacts in the healthcare industry. Medical marijuana use can help boost mood, appetite, and pain tolerance for older adults. One U.S. study suggests that close to 25% of marijuana users are aged 65 or older. 
Regular marijuana use at any age can increase the risk of chronic respiratory conditions such as bronchitis. Marijuana can interact with other medications the older adult has been prescribed. Memory impairment and depression are risk factors for marijuana use in the elderly.
Prescription Medication
Substance abuse in the elderly can be attributed to the frequency of prescription medications they are administered. For example, nearly 17 million prescriptions for tranquilizers are prescribed for older adults. 
More than 80% of older adults are prescribed at least one medication, with more than 50% taking supplements daily. It's estimated that 11% of older women abuse prescription medications. Benzodiazepine addiction has increased year by year.
Substance abuse in the elderly population can be unintentional, however, there are some who abuse prescription medications intentionally. Most of the motivations are for self-medication purposes or to obtain a high.
Opioid medications such as OxyContin are prescribed to manage pain in older adults. Additionally, benzodiazepines are prescribed for mental health symptoms. Benzodiazepines are typically used to treat anxiety, slowing the body's responses. Prescription sleeping pills like Ambien have the potential to be abused by older adults.
There's no surprise that substance abuse in the elderly from prescription medications could lead to a lethal overdose. When alcohol or other substances come in the mix, the harmful reactions can lead to devastating results. Roughly 33% of adults somewhere in grades 57 to 85 additionally take at least five prescription medications.
What Causes Substance Abuse in Older Adults?
Discovering substance abuse in the elderly can be difficult to pinpoint. Some of the symptoms associated with substance abuse can be misdiagnosed. Chances are the elder individuals run through appointments and prescription medication refills to determine any disorder. For example, isolation from loved ones can make it easier to hide substance abuse.
The following risk factors are influential to substance abuse in older adults:
Grief

Financial loss

Lack of support system

Mental illness

Social withdrawal

Chronic pain or illness

An avoidance coping style
Substance abuse in the elderly could have become a new addition to their lives as a means to cope. Some elderly individuals have been using substances for years, with the long-term effects becoming present with age. Substances can fill in the time that would otherwise be used for working or spending time with family. 
What Are Health-Related Risks of Substance Abuse in the Elderly?
Substance abuse in older adults can enhance health-related risks. Older adults have an increased chance of developing a mood disorder, lung/heart complications, and memory issues. In addition, the side effects of substance use in older adults can increase the risks of substance-related accidents.
Recent projections in 2020 have suggested that substance abuse in older adults (aged 50 or older) reached 5.7 million people. Substance abuse in the elderly can be attributed to the slowed metabolization of substances.
What Are Signs and Symptoms of Substance Abuse in Older Adults?
It's become apparent that substance abuse in the elderly is a pressing issue. Addiction is a complex disease that manipulates the reward centers of the brain. It can turn a disciplined individual inside out. There are a variety of factors that influence addiction, regardless of age. 
Addiction should be recognized as a behavioral health disorder. Dependence can form over regular use, which is ignited by tolerance to substances. It can become difficult to control cravings for substances after use has stopped. Withdrawal symptoms can prompt a person to lapse if they are not supported.
Signs and symptoms of substance abuse in older adults include:
Behavioral
Isolating from loved ones

Strange odors coming from their body or breath

Confusion

Depression

Mood

Hoarding medications
Physical
Memory loss

Changes in eating/sleeping habits

Poor coordination or loss of balance

Slurred speech

Unexplained nausea or vomiting

Fatigue

Pupil constriction or dilation

Bloodshot eyes
What Treatments Are Available for Substance Abuse in the Elderly?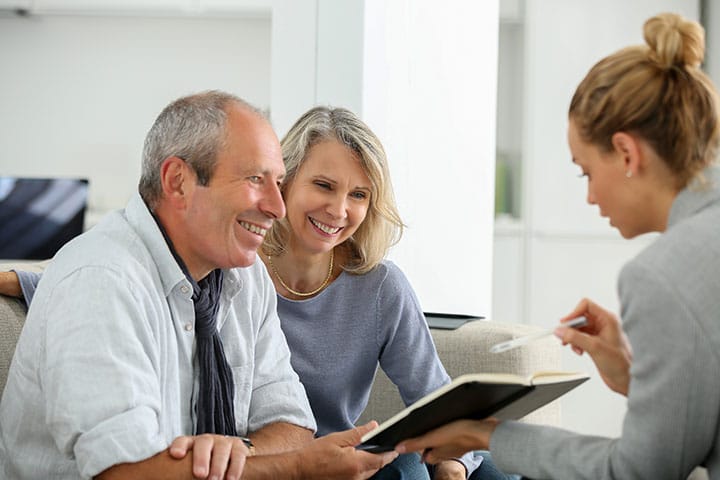 Treating substance abuse in the elderly demands attention to detail and empathy. Stable older adults have been shown to be responsive to addiction treatment. The continuum of care is crafted to provide evidence-based therapies at each stage of recovery. This is the most consistent effort to provide quality care to individuals on the path towards internal growth.
Relapse is a common element in addiction recovery. In fact, 40-60% of recovering individuals will relapse. This can be discouraging for those to receive addiction treatment. It's important to understand that sobriety is a lifelong journey. With the guidance of a strong support system and willingness to learn new coping skills, you'll be prepped for consistency.
Approach substance abuse in the elderly with care. Limiting substance abuse in older adults can present negative interactions.They may deny their substance abuse disorder. The older adult could have a history of substance use and not recognize the depths of their issues. Keep in touch with older adults in your life.
Research has shown that older patients have better results when they remain in addiction treatment for longer periods. More research is required to determine the best model of care to treat substance abuse in the elderly. 
Once in treatment, the older adult with a substance use disorder could respond well. Chances are they weren't equipped with healthy coping skills in their times of need. Many behavioral therapies can effectively treat substance abuse in older adults.
Detox
Generally, detoxification is the first step into addiction treatment. After an initial evaluation, a patient can expect to spend 7-10 days in drug and alcohol detox. Detoxification is the process of ridding the body of toxic substances in order to fully embrace the treatment. 
Withdrawal symptoms can be uncomfortable, even lethal in the most severe cases. Detoxification can be medically supervised, especially for substance abuse in the elderly. The reduced health of older adults can present complications with their current medications.
Inpatient Treatment
Inpatient treatment programs offer the benefit of 24/7 quality care for admitted patients. These programs are vital for those with moderate to severe cases of addiction. Inpatient treatment programs can be beneficial for those with a history of previous attempts at sobriety. Psychotherapy such as individual and group counseling is used to treat the underlying causes of substance abuse in the elderly.
Inpatient treatment programs offer treatment for 30, 60, and 90+ days. The cost of inpatient treatment will be reflected in this, considering the cost of the amenities and services. Inpatient treatment programs entail a trigger-free environment for patients.
Outpatient Treatment
Outpatient treatment programs are a flexible and cost-effective approach to addiction recovery. If you can't commit to an inpatient treatment program, outpatient treatment could be for you. With individual and group therapy offered, a patient can use psychotherapy as a gateway to relieve their symptoms. Other amenities such as holistic, art, and music therapy could be offered in outpatient treatment programs.
The average length of treatment at an outpatient treatment program is 30 days. The reduced medical supervision could be useful for those with mild to moderate cases of addiction. (Intensive Outpatient Treatment Programs (IOPs) are more structured yet provide flexibility. Education about addiction and employment training can guide the patient towards healthier coping skills to practice in the real world.
Dual Diagnosis
Dual diagnosis treatment can be effective at treating substance abuse in the elderly. Co-occurring disorders are classified as a combination of a substance use disorder and mental health disorder. Considering that substance use disorders produce mental health symptoms and vice versa, treating both are crucial for the livelihood of the patient. 
An alarming portion of recovering individuals with a co-occurring disorder. Dual diagnosis treatment is a fairly recent practice in the healthcare industry. It was previously understood to treat each disorder separately. The change in outlook towards treating both has been a key benefit towards maintaining sobriety.
Medication-Assisted Treatment
Medication-assisted treatment can be vital at maintaining substance abuse in older adults. Older adults are often prescribed medication to treat health issues such as chronic pain or mental health symptoms. Medication-assisted treatment is carried out with trained medical staff to alleviate your symptoms. After an evaluation of your medical history, your medications will be a supportive addition to the other services you receive.
Case Management
Case management is a nuanced approach to receiving assistance toward substance abuse in the elderly. This is conducted through a counselor or social worker who provides detailed outlines for recovery, typically by providing resources. A case manager will seek to understand your case and initiate recovery goals for you. 
S.M.A.R.T. Goals are an efficient way to project your addiction treatment. Case management has been used to treat mental health cases but works well with other behavioral health disorders. Case management can be a discreet option.
What Are Payment Options for Treating Substance Abuse in the Elderly?
Medicare could cover all or most of the treatment for substance abuse in the elderly. It's recommended to contact the facility from which you intend to receive treatment. Medicare is a federal insurance program for people over the age of 65, certain younger people with disabilities, and end-stage renal diseases.
Under the Affordable Care Act of 2010, addiction treatment qualified under expansions in Medicare and Medicaid. These are federal and state-funded programs to provide coverage to low-income, disabled, and elderly individuals (aged 65 or over).
The different parts of Medicare help cover specific services:
Medicare Part A (Hospital Insurance)




Part A covers inpatient hospital stays, care in a skilled nursing facility, hospice care, and some home health care.

Medicare Part B (Medical Insurance)




Part B covers certain doctors' services, outpatient care, medical supplies, and preventive services.

Medicare Part D (prescription drug coverage)




Helps cover the cost of prescription drugs (including many recommended shots or vaccines).
It's best to discuss with your healthcare provider to determine what's best for you. Certain facilities have guidelines for what forms of payment or insurances are covered.
Northern Illinois Recovery Embraces Your Commitment
Substance abuse in the elderly can be challenging. Your parents or grandparents could be struggling with years of substance abuse. The opportunity to step into healthier choices is here and now. Aging comes with responsibilities and health concerns. Northern Illinois Recovery recognizes the commitment to sobriety requires discipline. If you or a loved one are struggling with addiction, please reach out today.