Do you have BlueCross BlueShield rehab insurance? If so, Northern Illinois Recovery Center offers comprehensive rehab treatment that your policy may cover. We can work with your insurance provider to ensure that you get the best short or long-term care, depending on your coverage.
If you want to find out more about drug rehab insurance coverage under BlueCross BlueShield health insurance, then contact Northern Illinois Recovery Center today. We offer a wide range of treatments to help you overcome your addiction to alcohol or drugs. You can then start your treatment and get on the road to recovery.
A Treatment Plan Just for You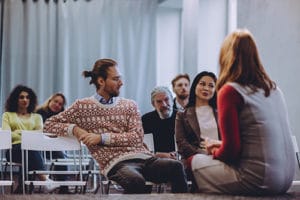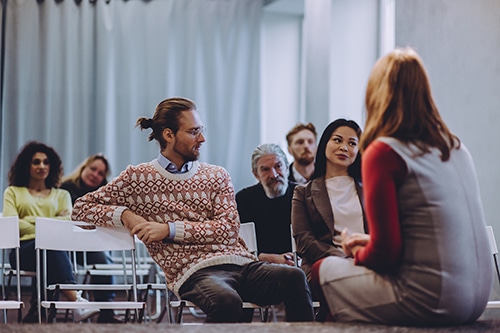 When you use insurance to cover your treatment expenses, you may feel that you don't have many choices. While it is true that not every substance abuse treatment program is under your plan, most of the care that we provide at Northern Illinois, BlueCross BlueShield approves.
We can design an individual addiction treatment plan that meets your specific needs and addresses your addiction. We can ensure that your most or all of your treatment is under your BlueCross BlueShield Policy.
Verifying Your Insurance Plan
We can help you verify your insurance plan in three easy steps:
Fill out the verification form: Simply fill out the information on our form and let us check with your insurance provider. Most BlueCross BlueShield PPO plans will cover your treatment. Keep in mind that some plans will require you to make a small co-payment. We can go over the details of what your plan offers.
Treatment consultation: In addition, we also provide a consultation, which may include an assessment of your condition and your needs. We can help you develop the right treatment so that you can get the help you need.
Choose your treatment: Although we can make some recommendations, you are ultimately in charge of what treatment you want to participate in.
You may also want to discuss your treatment and plan with your insurance provider to verify what is covered. We are happy to answer your questions and give you as much information as you need.
Treatment We Provide That is Covered by BlueCross BlueShield Rehab Insurance
Our treatment plans are comprehensive — meaning, we can provide addiction therapy services and care to help you with both your addiction and any current mental health conditions you may be dealing with. Some of our most common treatments under Bluecross Blueshield rehab insurance in Illinois include:
Cognitive behavioral therapy
Individual, family, or group therapy
Should You Choose Addiction Rehab Therapy?
Insurance and money issues may deter you from seeking treatment at a drug or alcohol rehab center. However, the cost of not seeking treatment can be even higher. Addiction is not just a condition. It can be a deadly disease that can affect your family and others. Therefore, if you are having problems with your insurance, let us help you get through the process of finding out what coverage you have and what treatment we can provide.
Contact Us Today If You Have Questions About Your Insurance
At Northern Illinois Recovery Center, we want to make sure your path to recovery is as smooth as possible. We are here to answer your questions about your BlueCross BlueShield insurance coverage and help you process your paperwork. Call us today at 855.786.1978 to find out more about BlueCross BlueShield rehab insurance.