Ecstasy and Molly are common names used to describe MDMA, a mind-altering substance recognized for triggering feelings of euphoria and emotional openness. Ecstasy typically denotes MDMA found in pill form, which may include additional substances. In contrast, Molly typically refers to pure MDMA available as a crystalline powder.
Northern Illinois Recovery Center is a dedicated facility providing traditional and holistic addiction treatment, featuring specialized programs addressing MDMA addiction. Our offerings encompass detox, therapeutic interventions, counseling, and a supportive environment. Our inpatient drug rehab in Illinois is committed to aiding those facing substance use challenges to attain sobriety and embark on a journey of recovery.
What's the Difference Between Ecstacy vs. Molly?
In the realm of recreational substances, distinguishing between Ecstasy and Molly, commonly known as party drugs, is important. These substances can be perplexing due to their similar effects, but they are not the same.
Ecstasy: The Classic Party Drug
Ecstasy is chemically known as MDMA (3,4-methylenedioxymethamphetamine) and is usually mixed with other substances.
Form: Ecstasy is typically found in pill form, often imprinted with logos or designs.
Effects: It induces feelings of euphoria, emotional warmth, increased empathy, and heightened sensory perceptions.
Street Names: Street names for Ecstasy include "E," "X," "XTC," and "Adam."
Molly: A Purportedly "Purer" Form of MDMA
The Molly drug is also MDMA, purportedly in a purer form, without the added adulterants often found in Ecstasy.
Form: Unlike Ecstasy, Molly typically comes in a powder or crystalline form.
Effects: Similar to Ecstasy, Molly triggers intense joy, empathy, and sensory enhancement.
Street Names: Molly is known by street names like "MDMA," "M," "Mandy," and "Crystal."
These substances might share similar effects, but they differ in composition, form, and street names. It's vital to make informed choices and prioritize personal well-being over momentary pleasures. Remember, seeking treatment for substance use is never a sign of weakness but a step towards a healthier and happier life.
What is Ecstacy?
Ecstasy, often referred to as "E" or "X," is a synthetic drug that gained notoriety in party scenes for its euphoric effects. Its chemical name is MDMA, short for 3,4-methylenedioxymethamphetamine. Originally developed in the early 20th century for therapeutic purposes, its recreational use surged in the late 20th century.
Emerging from the realm of psychotherapy, MDMA first surfaced as a potential tool for enhancing empathy and communication. However, its recreational potential quickly overshadowed its medical intentions. The rise in Ecstasy's usage led to concerns about its safety and legality. Despite its initial allure, the drug's impact turned out to be more devastating than anticipated. Dehydration, hyperthermia, and serotonin-related health issues emerged as serious consequences of Ecstasy use.
Moreover, its unpredictable ingredients and purity concerns added to the risks users faced. Emergency room visits due to MDMA-related incidents escalated over time, prompting heightened awareness about its dangers. The allure of Ecstasy's temporary euphoria was overshadowed by the long-lasting harm it could inflict on physical and mental health.

What is Molly?
Molly, a street name for MDMA (3,4-methylenedioxymethamphetamine), emerged from the same chemical roots as Ecstasy. Often touted as a "purer" form of MDMA, Molly gained popularity as a party drug due to its initial associations with enhanced emotional connection and sensory pleasure.
Originally, Molly's roots trace back to MDMA, a substance once considered for therapeutic purposes. While Molly's allure appeared to offer a safe haven of enjoyment, it became clear that its devastating impact could not be ignored. The purity claims surrounding Molly drug often proved unreliable, leaving users exposed to potentially dangerous additives. The drug's effects, much like Ecstasy, could lead to dehydration, overheating, and even long-term emotional and cognitive repercussions.
Emergency room visits related to Molly incidents have steadily escalated over the years, underscoring the seriousness of its consequences. This once-celebrated substance turned out to hold darker, unforeseen dimensions. Understanding Molly's trajectory from therapeutic promise to recreational peril underscores the importance of informed choices and the need to prioritize well-being above fleeting pleasures.
Molly and Ecstasy in Practice
Molly and Ecstasy, both variants of MDMA, are usually consumed orally and can take various forms like pills, capsules, or powder. Users often refer to the practice of taking these substances as "rolling."
Molly Usage:
Molly drug, commonly found as a crystalline powder, is sometimes ingested in its pure form or encapsulated. Some people may opt to crush the powder and snort it, but this method is less common due to the potential for adverse effects. The perception of Molly as a "cleaner" option than Ecstasy has fueled its popularity among users seeking heightened euphoria and sensory experiences.
Ecstasy Usage:
Ecstasy, typically found as colorful tablets with logos or designs, is also ingested orally. Users may break the tablet in half or take the whole pill. The varying appearance of Ecstasy pills adds to its allure, as different designs become associated with particular batches.
Recognizing the Indicators of MDMA Addiction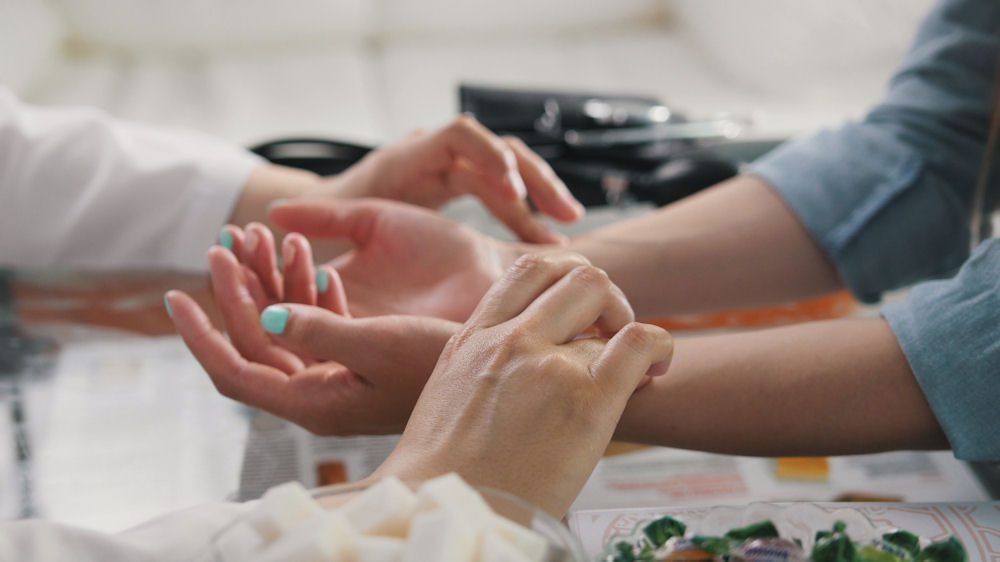 Early intervention and support are crucial for treating MDMA addiction. Some key signals include:
Increased Tolerance: Needing larger amounts of MDMA to achieve the desired effects.
Cravings: Persistent and intense urges to use MDMA.
Neglecting Responsibilities: Prioritizing drug use over daily obligations and commitments.
Withdrawal Symptoms: Experiencing discomfort, mood swings, and physical symptoms when not using MDMA.
Failed Attempts to Cut Down: Struggling to reduce or control MDMA use despite wanting to.
Loss of Interest: Losing interest in activities once enjoyed due to preoccupation with MDMA.
Isolation: Withdrawal from social interactions, family, and friends.
Risky Behavior: Engaging in unsafe activities while under the influence of MDMA.
Neglecting Health: Ignoring physical and mental health needs due to drug use.
Continued Use Despite Consequences: Using MDMA despite negative consequences on health, relationships, or legal matters.
Immediate Effects of Molly and Ecstasy
Molly and Ecstasy, both derivatives of MDMA, elicit a range of short-term effects upon consumption. It's important to understand these effects to make informed decisions about their use.
Euphoria and Emotional Warmth: Both substances trigger intense feelings of euphoria and emotional warmth. Users often experience a heightened sense of happiness and connection with others around them.
Increased Energy: Molly and Ecstasy boost energy levels, leading to increased physical activity and dancing. Users may find themselves dancing for extended periods due to the surge in energy.
Heightened Sensory Perception: Sensory experiences become amplified under the influence of these drugs. Colors, lights, and music might appear more vibrant and captivating than usual.
Empathy and Openness: MDMA's effects often lead to heightened empathy and emotional openness. Users may feel more comfortable discussing personal topics and connecting with others on a deeper level.
Altered Perception of Time: Time perception may be distorted, with hours feeling like minutes. This contributes to the immersive experience often associated with Molly and Ecstasy use.
Jaw Clenching and Teeth Grinding: One common physical effect is involuntary jaw clenching and teeth grinding. Users may experience soreness or discomfort in the jaw area afterward.
Dehydration and Overheating: These substances can lead to dehydration and overheating due to increased physical activity and a rise in body temperature. It's essential to stay hydrated and take breaks to prevent these risks.
Nausea and Reduced Appetite: Some users may experience nausea and a decreased appetite during the effects of these drugs.
While these short-term effects might seem enticing, they come with potential risks and consequences. Being mindful of the potential harm and prioritizing safety can help people make healthier choices for themselves and those around them.
Long-Term Impact of Molly and Ecstasy
Understanding the potential long-term effects of Molly and Ecstasy is crucial for making informed decisions about their use.
Cognitive Impairments: Prolonged use of these substances can lead to cognitive challenges, including memory problems and difficulty concentrating. These effects may persist even after a person stops using the drugs.
Emotional and Mental Health Changes: Some people may experience mood disturbances, anxiety, and depressive disorders after using Molly and Ecstasy over time. These substances can disrupt the brain's serotonin balance, impacting emotional well-being. In some cases, rehab centers for depression will be necessary for those dealing with moderate depressive disorders following long-term substance use.
Sleep Disruptions: Long-term use can interfere with sleep patterns, leading to difficulties falling asleep or experiencing restful sleep. Vitality and health depend on sleep.
Addiction and Dependence: While not everyone who uses these drugs becomes addicted, some people can develop a psychological dependence, feeling a need to use the substances regularly to cope with daily life.
Physical Health Risks: The use of Molly and Ecstasy can strain the cardiovascular system, potentially leading to heart-related complications. Kidney and liver damage can also occur, especially when used in combination with other substances.
Reduced Serotonin Production: Continued use can lead to a reduction in the brain's natural production of serotonin, affecting mood regulation and emotional stability.
Cognitive Decline: In some cases, long-term use may contribute to cognitive decline and difficulties with learning and decision-making.
Relationship and Social Impact: The use of these substances can strain relationships and social interactions, as changes in behavior and mood become apparent to those around the user.
These potential long-term effects underscore the need for caution when considering Molly and Ecstasy use. Prioritizing mental and physical well-being is paramount, and seeking help if struggling with substance use is a sign of strength and self-care
Navigating Addiction and Withdrawal from Ecstasy and Molly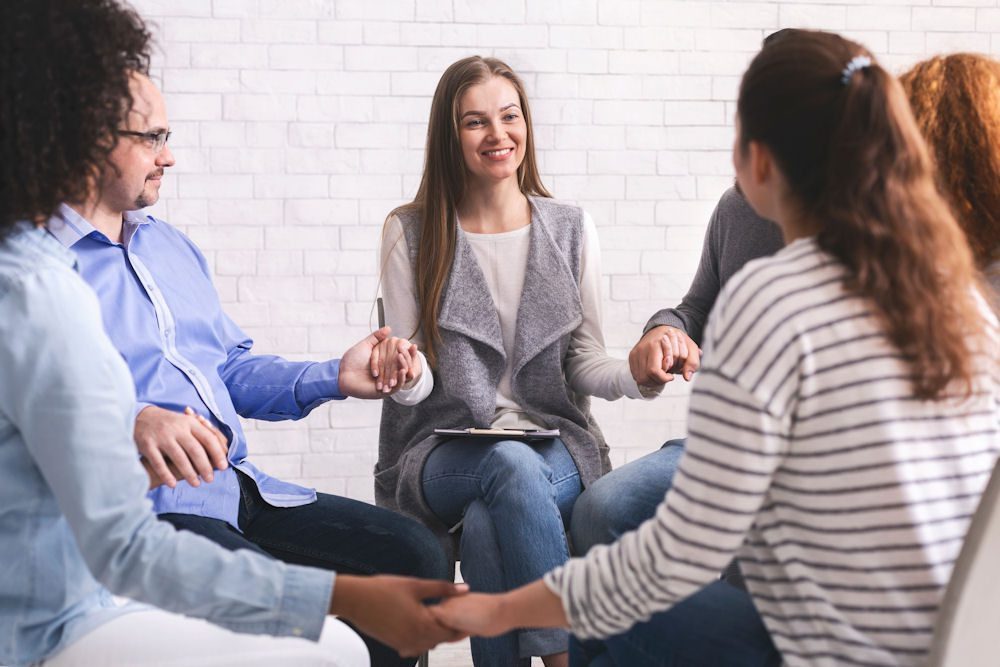 Engaging with Ecstasy and Molly carries a genuine risk of addiction, with potential withdrawal symptoms upon cessation of use.
Detox at Northern Illinois Recovery Center
At our drug and alcohol detox center, we present customized pathways for people seeking detoxification from Molly or Ecstasy. Among our services are Detox Programs, Residential Treatment Programs, Partial Hospitalization Programs, Sober Living Programs, and Medication-Assisted Treatment Programs. These programs are meticulously crafted to provide empathetic support throughout the detox process, ensuring both physical and emotional well-being.
Within our detox program, evidence-based interventions and medical supervision are combined to effectively manage withdrawal symptoms. Our utmost priority is to create a safe and comfortable environment during this pivotal phase of recovery.
For those necessitating extended care, our center provides an array of long-term treatment options. We acknowledge that achieving sustained recovery entails addressing not only the physical aspects of addiction but also the underlying emotional and psychological factors. Our comprehensive approach integrates therapy, counseling, and support services, guiding people towards rebuilding their lives and maintaining sobriety.
Join us at Northern Illinois Recovery Center and embark on a journey of transformation. Our comprehensive programs are designed to empower you to overcome challenges and embrace lasting recovery. Regain control of your life – take the first step towards a brighter future today.