Are you or a loved currently suffering from a drug or alcohol addiction? If so, there is help at our young adult rehab center. We offer a wide range of treatments and therapies for young adults. Regardless of what alcohol or drug addiction you may be suffering from, our treatment specialists are here to help you through every stage of recovery.
We offer programs that take you from detox through initial treatment & therapy and even extended or aftercare services. We provide everything you need to help you reset your life and get back on track without addiction. To find out more about our intensive outpatient program northern IL trusts, then contact us today.
Services We Provide for Young Adults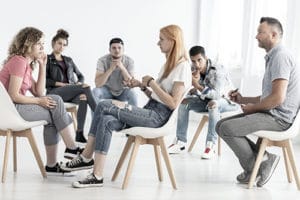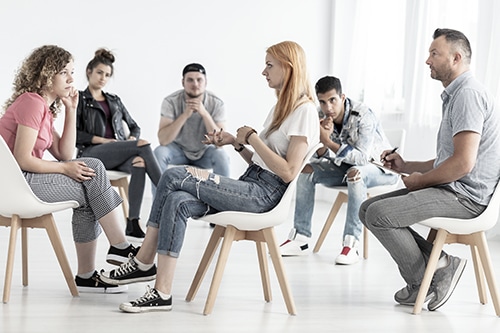 At Northern Illinois Recovery Center, we help bring young adults through each stage of recovery by treating the underlying causes of the addiction. We achieve this by offering therapy and treatments such as:
We begin each program with a comprehensive assessment based on observation and discussions with you. You can feel free to discuss your addiction, mental health issues you may be experiencing, or what you hope to get out your treatment. We can then make recommendations on which program to enter and then explain how it will help you overcome your addiction.
Our young adult rehab center in northern IL is the kind of place where you can relax, feel at home, and know that you will get the support you need for recovery. Like you, our goal is to get the heart of the problem and develop a strategy for getting you back on your feet.
Our Outpatient and Partial Hospitalization Program
Just because you are going through therapy doesn't mean that everything in your life has to come to a screeching halt. Dealing with your problems as you are facing your day-to-day responsibilities such as work or family teaches how to overcome your addiction in the real world. This is why we offer our partial hospitalization and intensive outpatient program in northern IL. Our ultimate goal is you living a happy and fulfilled life while coping with your issues at the same time.
An intensive outpatient program allows you to participate in the same treatment as full hospitalization. You can meet with your therapist, be a part of our therapeutic activities, and also engage in a group session. You will also have full support from your family and friends that can hold you accountable.
We Offer Treatment for All Types of Addictions
We offer evidence-based treatment that is backed by observation, science, and results. Our therapy and treatment plans cover a wide range of addictions, including:
You may believe that your addiction is too severe and that your circumstances are too dire for you to seek treatment. However, as long as you are willing to take the first step to recovery, we can help you take every step after that until your treatment is completed. We also offer support groups and extended aftercare to help you keep going, long after your initial treatment is over.
Contact Our Young Adult Rehab Center in Northern Illinois
If you are ready to take the first step toward recovery from drugs or alcohol, then contact Northern Illinois Recovery Center today. We can help you get started with your recovery at our young adult rehab center. To find out more about what we offer, call us today at 855.786.1978.