Women's Addiction Treatment Center in Illinois
Addiction is a complex and challenging disease. For some, it can have a severe impact due to gender expectations. Women frequently develop substance use disorders that differ from those common to men. Furthermore, the same techniques used to treat men for addiction won't work effectively for some women. Thus, Northern Illinois Recovery Center's addiction treatment center offers a women's rehab program for those who feel they need it.
Our clients receive both group and individual therapy across a broad spectrum of services. Our level of care at our addiction treatment center for women ensures that you receive the best treatment to help you overcome your addiction to drugs or alcohol.
What Factors Lead to Addiction?
There is a wide range of factors that can lead to addiction. For women, it can be stress, trauma, genetics, or your environment. While these are also common triggers or causes for men, women's experiences can differ greatly, leading to a need to approach treatment from a different perspective. Women face different forms of trauma that can provoke a substance use disorder. For example, these can include: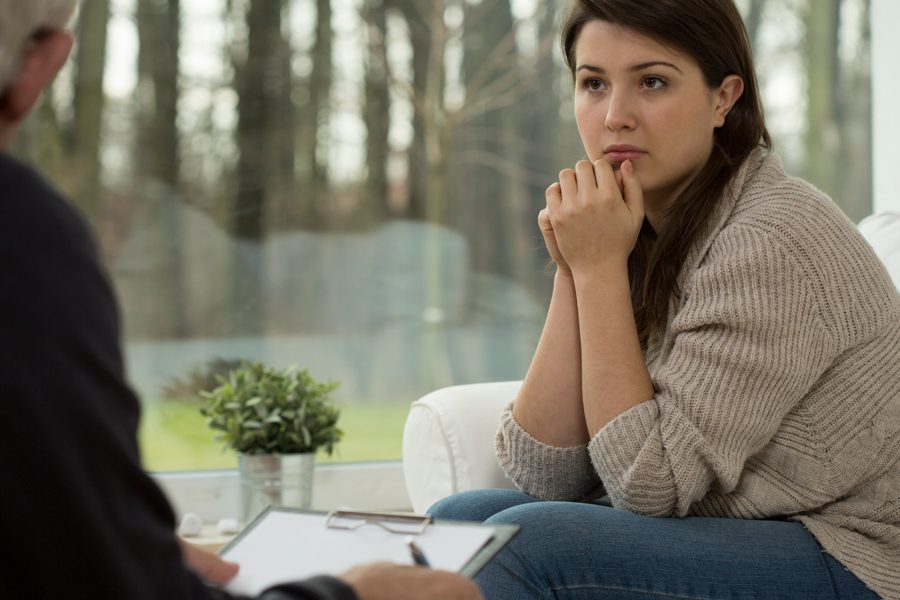 Verbal, physical, or sexual abuse
Family problems such as divorce or the loss of a child
Feeling isolated or lonely
Self-esteem or self-image issues
Physical pain that never goes away
In the company of gender peers, some women find it easier to work through these issues and explore the traumas that contributed to their drug or alcohol abuse or grew out of their addiction. Similarly, in our dual diagnosis treatment centers, women can get the treatment they need for co-occurring mental health issues like
Depression
Anxiety
ADHD
Bipolar disorder
PTSD
Gender Differences in Addiction and Treatment
There are many different differences in the way addiction and treatment affect men and women. This includes both internal and external influences that women face as opposed to men. Women are often more likely to face more stigma and bias in regard to addiction and the need for treatment. This is usually because of the role that women play within a household and the factor that women's struggles are often downplayed by family members and healthcare professionals alike.
Research has historically been focused on men with substance use disorder, which has neglected many biological, psychological, and social differences between men and women. Only over the past 20 years has it started to change.
This research has discovered the following differences men and women face with addiction and in getting treatment:
Women More Often Check Themselves Into Treatment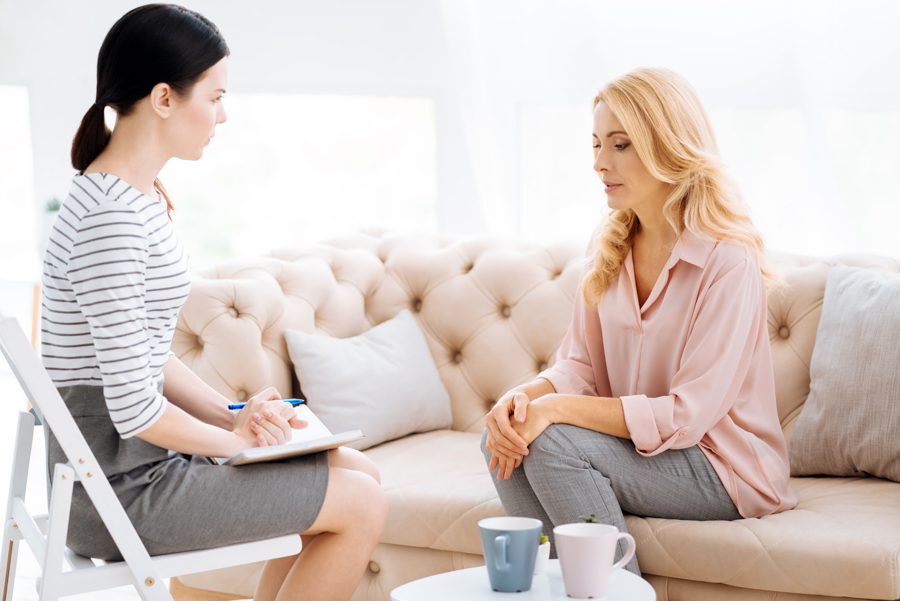 Although women make up a smaller portion of those addicted to drugs and alcohol, they are more likely to seek professional help for their addiction.
In general, women tend to have better insight into their problems and are more likely to be able to see when their use has spiraled out of control. This is likely due to the fact that women are more likely than men to be diagnosed with a mental health disorder, which often leads them to seek help for their addiction.
Women are also less likely to be encouraged by family and friends to get help for their addiction. This support system is crucial in the early stages of recovery.
Different Reasons For Substance Abuse
Women typically abuse substances for different reasons than men. While men are more likely to abuse drugs and alcohol as a way to cope with stress or escape from their problems, women are more likely to use substances as a way to self-medicate underlying mental health issues such as depression, anxiety, and trauma.
This difference is critical to understand because it means that women will need different types of treatment approaches in order to achieve successful recovery.
Men Receive More Support for Getting Treatment
Statistics show that men are often more likely to suffer from substance abuse than women. Therefore men are more likely to receive treatment for their substance abuse. In fact, men are nearly twice as likely as women to be encouraged by loved ones to receive treatment for addiction.
This disparity may be due in part to the fact that women are more likely to have responsibilities such as childcare that make it difficult for them to take time off work or away from home to get treatment. Women may also be more likely to face financial barriers to treatment, as they are less likely than men to have health insurance that covers addiction treatment.
Women More Often Have Co-Occurring Mental Health Issues
Women who suffer from addiction are also more likely to have co-occurring mental health disorders than men. In fact, women are nearly twice as likely as men to suffer from depression, anxiety, or post-traumatic stress disorder (PTSD). These disorders can make it difficult for women to cope with the stresses of everyday life, which can lead to substance abuse.
Treatment centers that specifically cater to the needs of women can be very beneficial. These centers typically offer programs and services that are designed specifically for women, which can help them overcome the unique challenges they face in recovery. If you or a loved one is struggling with addiction, please consider seeking out a women's addiction rehab center.
Women Progress Faster with Addiction and in Treatment
Women typically pick up an addiction later, but their level of dependence scales much more rapidly than that of men. Women also tend to recover much faster from addiction as well. This could be related to the fact that women typically initiate substance abuse later in life than men do.
In terms of how addiction progresses, women often report being introduced to substance abuse through a romantic relationship, whereas men are typically introduced through peer pressure.
Biological Differences Can Affect Substance Abuse
Since men and women have different hormone levels, and less overall body mass these can ultimately determine how some substances affect them differently. For example, alcohol affects women much more quickly than it does in men due to typically having less total body water. There is also evidence that suggests that women actually metabolize nicotine more quickly than men do.
Benefits of Women-Only Treatment for Addiction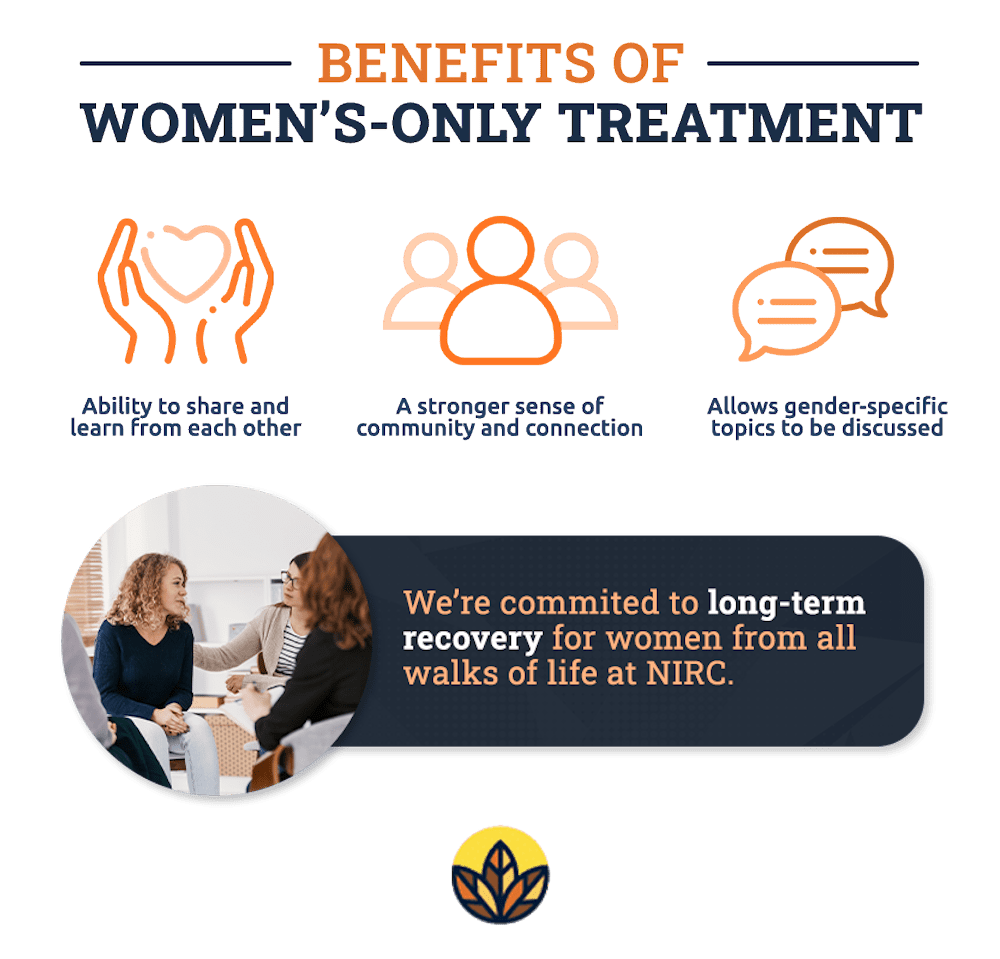 As a woman, you may find that quitting can be challenging in ways that are not the same for men. You may not want to seek treatment for fear of how it may affect your family or your children. You may also wonder if there are other women out there who understand your addiction or your circumstances.
Likewise, this is why a treatment center designed specifically for women can be beneficial. You have the support of other women who are your peers. They face the same types of addictions, struggles, and feelings as you do.
Also, a women's drug rehab in Illinois allows you to seek alternative therapies and unique activities for women. You are part of a more focused individual or group therapy with fewer distractions.
Gender-Specific Treatment Proves to Benefit Women
Research from 43 addiction treatment programs has determined that women that are enrolled in gender-specific programs ultimately had better treatment outcomes than those in mixed programs. Women in these programs also reported feeling more satisfied with their treatment, safer, and more comfortable. This could be because gender-specific treatment cultivates enhanced affiliation leading to overall better recovery rates.
Services at Our Women's Rehab Center in Illinois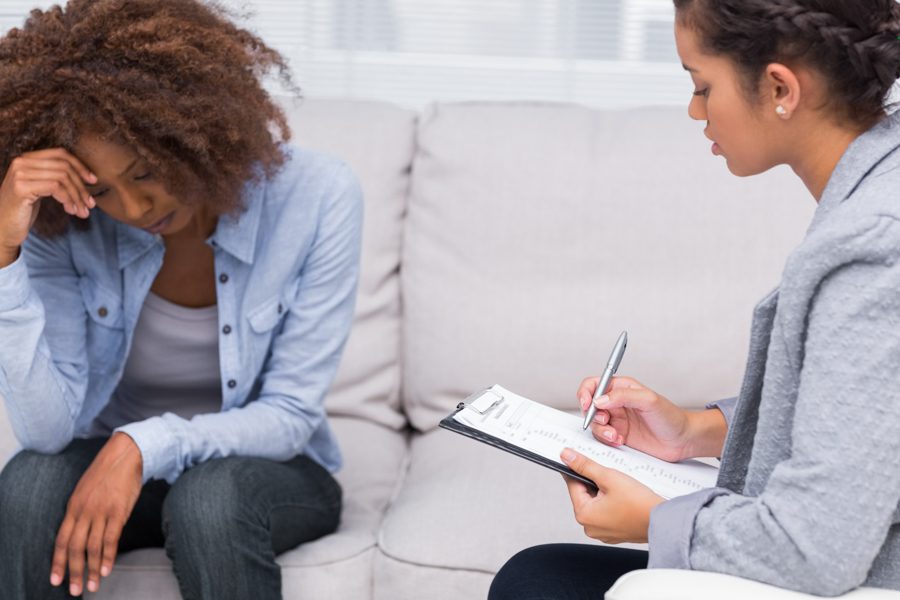 We offer a safe and caring environment where you can step away from the stresses and distractions in your life so that you can focus on restoring your life free from substance abuse. Our women's addiction treatment center in northern Illinois offers several substance use disorder treatment programs, such as:
Drug and alcohol detox
Partial hospitalization program (PHP)
Intensive outpatient program (IOP)
Telehealth intensive outpatient program
Outpatient treatment
Sober living
Aftercare
Across all these programs, women can take advantage of a wide range of therapies, including:
Individual therapy
Group therapy
Family therapy
Dialectical behavior therapy
Cognitive-behavioral therapy program
As seen, our staff can help you decide which treatment is best for you based on your addiction, your circumstances, and a thorough assessment. We can help you develop your treatment plan to meet your needs.
Detox Center for Women
Our women's treatment center in Chicago puts major emphasis on detox. Detox is the first step of addiction treatment. In many cases, a successful detox can set a foundation for a sustainable recovery. When starting treatment, consider our detox center for women.
Women's Alcohol Rehab
Following detox at Northern Illinois Recovery, depending on the particular addiction, many women enter our women's alcohol rehab. Our women's alcohol rehab in Chicago uses evidence-based treatments to help women recover from alcohol addiction. We also consider any other mental issues that may be present during this time.
Women's Drug Rehab
Our women's drug rehab program is extremely helpful for women looking for a gender-specific program. At NIR we offer a women's drug rehab in Chicago that focuses on the whole person – the body and mind. We understand that this strategy helps when trying to overcome certain drug addictions.
Long-Term Recovery for Women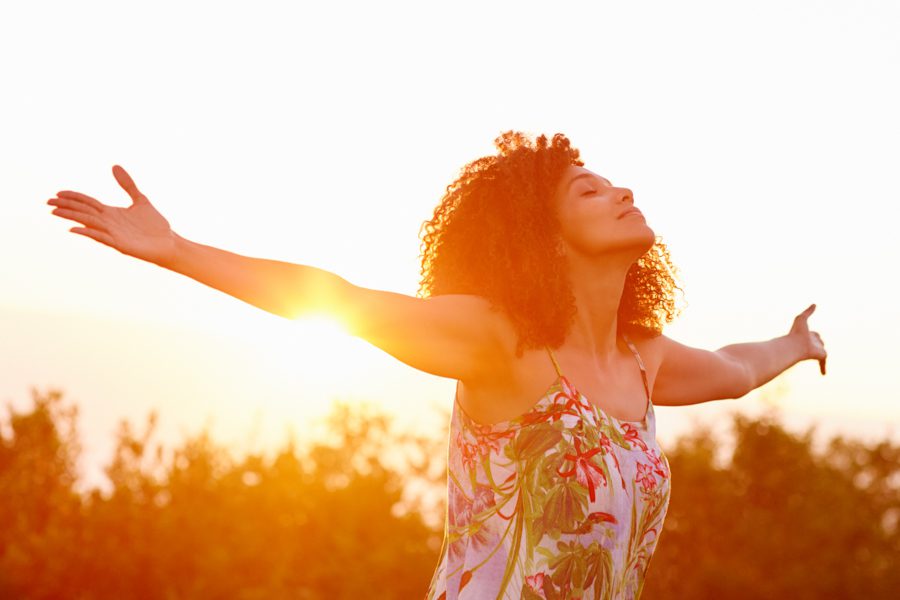 At Northern Illinois Recovery Center, our goal is to help you find long-term success as you reach your goals. Through detox, initial treatment, and aftercare programs, we can walk with you every step of the way as you grow stronger.
Additionally, we provide the tools you need to handle your temptations and cravings, as well as learn more about your addiction. You can address your inner turmoil and see how what is going on inside you is affecting your addiction. Our treatment specialists are here to facilitate your path to recovery and guide you along the way. You never have to battle addiction alone.
Let Northern Illinois Recovery Center Help You Get Clean
In conclusion, our women's addiction treatment center Illinois residents trust is here to help you recover from addiction and reclaim your life. Our substance abuse treatment programs in Northern IL can empower you to live a fuller, healthier life as you meet your goals and end the cycle of addiction. To find out more, call us today at 855.458.1739.
Get the help you need at Northern Illinois Recovery!
Northern Illinois Recovery Addiction Treatment Center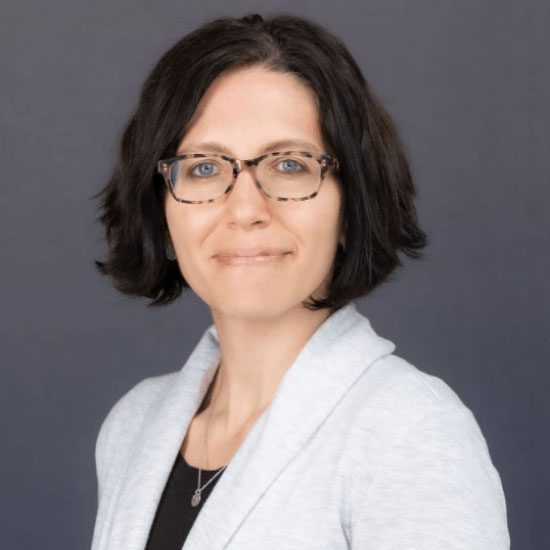 Licensed Physician and Surgeon
Dr. Beth Dunlap, a board-certified addiction medicine and family medicine physician, and is the medical director at Northern Illinois Recovery Center. She is responsible for overseeing all the integrated medical services at both campuses. Beth completed medical school, residency, and fellowship at Northwestern University, where she continues to serve on the faculty as a member of the Department of Family and Community Medicine. She has extensive experience in addiction medicine at all levels of care, and her clinical interests include integrated primary care and addiction medicine, harm reduction, and medication-assisted treatment.