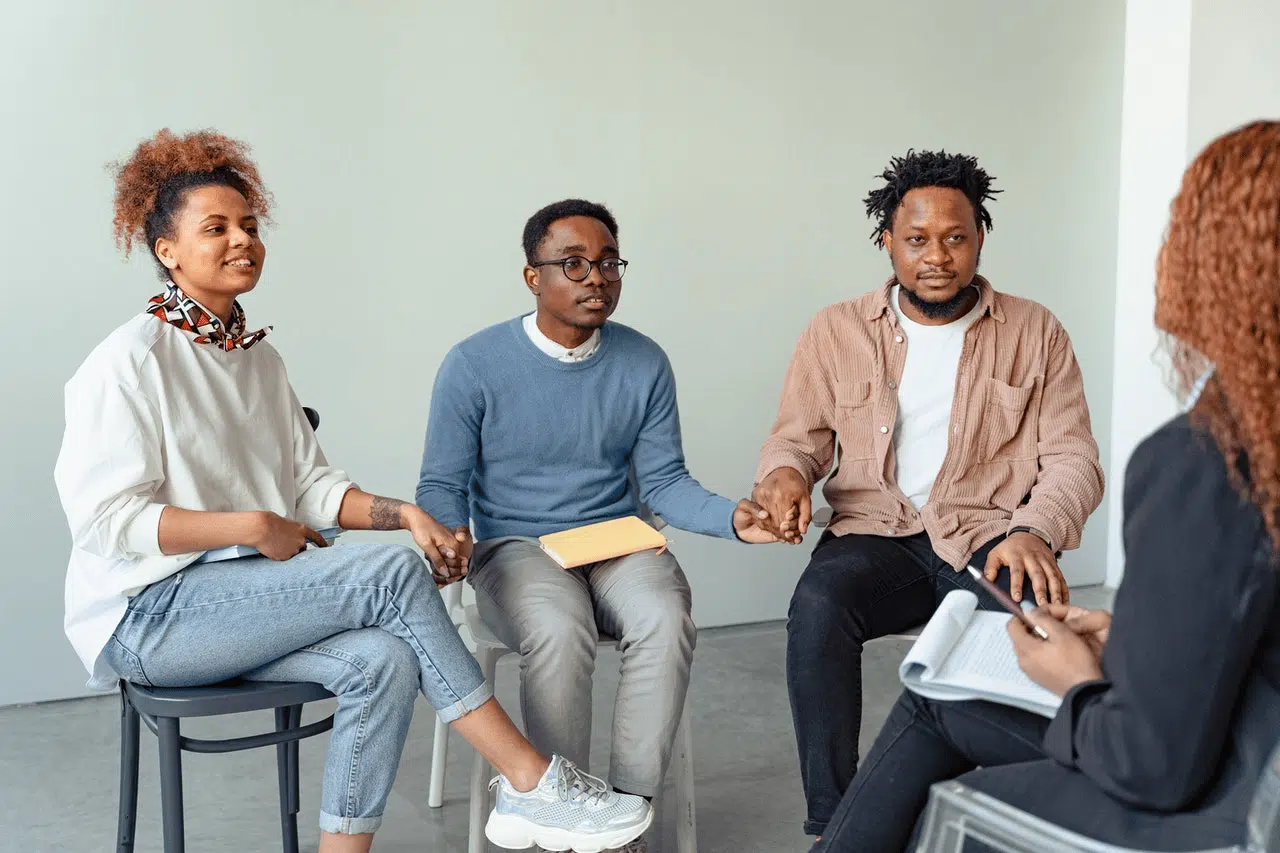 Whether you, your spouse, or another relative suffer from substance abuse or addiction, you may have noticed how it affects your entire family. But the good news is that you don't have to struggle alone. Compassionate addiction treatment professionals are here to help your family recover from the effects of drug or alcohol addiction.
At Northern Illinois Recovery Center, we offer a comprehensive family therapy program that addresses all the aspects of the addiction so that each member of your family can heal and discover a better life.
What is Family Therapy?
Family therapy for addiction is a psychological counseling method that helps family members improve communication and solve problems. It is usually provided by a psychologist, clinical social worker, or licensed therapist. This type of therapy is usually short-term and may include all the members of the family or just the individuals who are willing to participate.
While individual therapy focuses on the thoughts, behaviors, and emotions of one person, family therapy explores the relationships and examines the experiences of all the family members. The four most important parts of family therapy are:
Family Engagement: Family therapy works to improve family members' involvement. Family engagement interventions usually happen during the first stage of addiction treatment.
Relational Reframing: This consists of interventions that work to move individuals from their specific ways of defining a problem and developing solutions toward understanding that is focused on relationships.
Changing Family Behavior: The goal is to adjust the behavior of the family members by teaching new skills and encouraging individual changes in behavior.
Family Restructuring: Family therapy assists in changing the way the family system is governed, shifting basic beliefs, and so forth.
Substance Abuse is a Family Disease
If you feel your entire family is being affected by substance use, you are not alone. The National Council on Alcoholism and Drug Dependence (NCADD) identifies substance abuse as a family disease that can destroy the stability of the home and affect each member's mental, physical, and emotional health. Substance use disorder can also negatively impact a family's finances.
However, those who suffer from addiction don't have to feel helpless. Families who are dealing with the effects of substance abuse are not without hope. There is help through addiction counseling and support from licensed professionals who want to see your family thrive as you reclaim your lives together.
Why Family Therapy for Addiction is Important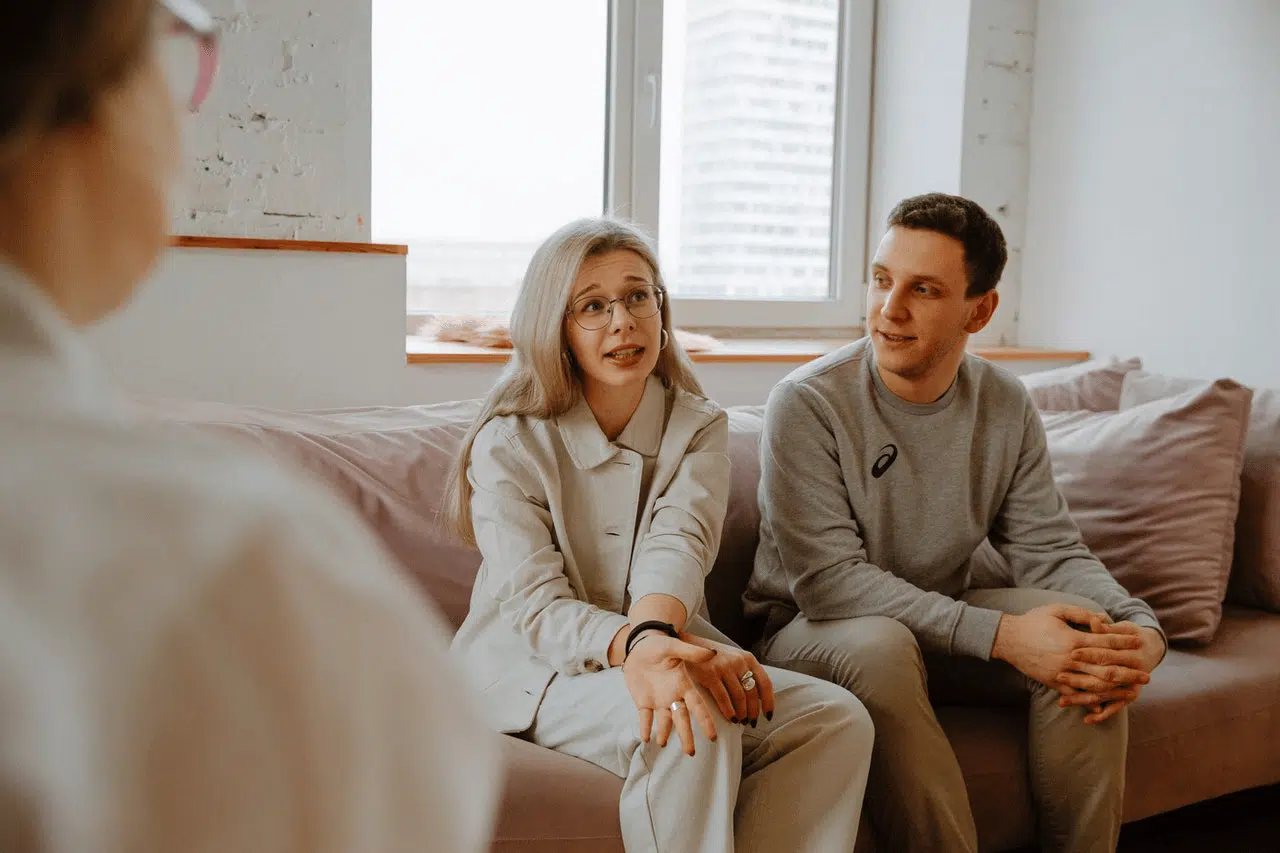 According to SAMHSA (Substance Abuse and Mental Health Services Administration), "Family therapy can help families become aware of their own needs and aid in the goal of keeping substance abuse from moving from one generation to another." Furthermore, substance abuse treatment programs have better outcomes if family members are also involved in the therapy process.
If the family members decide not to get involved with educating themselves about substance abuse and its effect on the family, it might actually hamper the person's recovery. Unwilling family members may unknowingly continue displaying enabling and dysfunctional behaviors as a result.
The Effects of Substance Abuse on Family and Friends
There is universal knowledge that the negative consequences of alcohol and drug abuse particularly impact families. Here are 9 common effects of substance abuse on the family unit:
Financial issues: Keeping up with substance use can become expensive. The body's constant cravings for alcohol or drugs can lead individuals to make unwise decisions regarding their money. People who suffer from substance use disorders may spend countless dollars to purchase alcohol or illicit street drugs. Also, addiction can lead to job loss, which ultimately causes financial hardship.
Partner conflicts: Addiction can cause marital and relationship problems. The spouse of a person who suffers from addiction may struggle to remain in the relationship due to the way addiction affects their loved one.
Conflicts with children: People with SUD often argue with their children. Children may come to disregard their parental authority or become afraid of them.
Other family conflicts: Parents of adult children with addiction may have to become the guardians of their grandchildren. The adult children of people suffering from addiction may have to help keep a roof over their parents' heads. Siblings of individuals who suffer from addiction may struggle to avoid enabling behaviors.
Unstable home environment: Alcohol or drug use can cripple a person's parenting skills. It can cause good hygiene practices to dissipate. Cleanliness and regular home management may become less of a priority to an individual suffering from addiction. The entire family unit can be impacted by these changes within the home.
Domestic violence: Unfortunately, addiction can cause negative changes in a person's behavior. People who suffer from addiction may become physically violent or verbally abusive to their family members.
Changes in family dynamics: Families dealing with the impact of drug or alcohol abuse may experience emotional and psychological challenges. Members may become distant from one another.
Health consequences: Individuals who suffer from drug or alcohol abuse may develop physical health problems. This can affect the whole family as members will likely experience changes in family roles. For instance, family members may become caretakers of an addicted person.
Adolescent substance abuse: Children of people suffering from alcoholism or drug abuse may begin to seek comfort in substance use.
Family therapists can help families to work through these negative effects of substance abuse. With the help of family therapists, people can resolve family conflict and address their challenges together. Also, through a functional family therapy program, individuals can receive family support, which is often a necessary component of a successful recovery.
Addressing Codependency in Family Therapy
There are ways that family members contribute to their loved one's problems without even knowing it. When one member of a family is addicted and the others aren't, the idea of codependency arises. Co-Dependents Anonymous (CoDA) indicates that codependency is being overly concerned with the problems of another person to the point where you neglect your own wants and needs. Codependent people have several patterns of behavior:
They may be very controlling because they don't believe the addict can take care of themself.
Codependents usually have low self-esteem and tend to deny their feelings.
They are overly submissive and will jeopardize their integrity and values to avoid anger or rejection.
Frequently, they will react in an overly sensitive manner and are excessively watchful for disruption, troubles, or disappointments.
They stay loyal to people who don't do anything to deserve it.
An addiction family therapist can help substance abusers and their families to work through the issue of codependency. With the help of evidence-based treatment options, a family therapist can help people to discover harmful behaviors or tendencies. This will enable families to move forward on the road to recovery.
What Is Learned in Family Therapy?
In family therapy sessions, everyone gets the chance to express their feelings in a safe environment. With the help of a family counselor, difficult feelings and confrontations can be worked through in a constructive way. During active addiction, people don't realize that working out problems and finding solutions is possible. In therapy, you will focus on:
How a Family Therapy Program Can Help You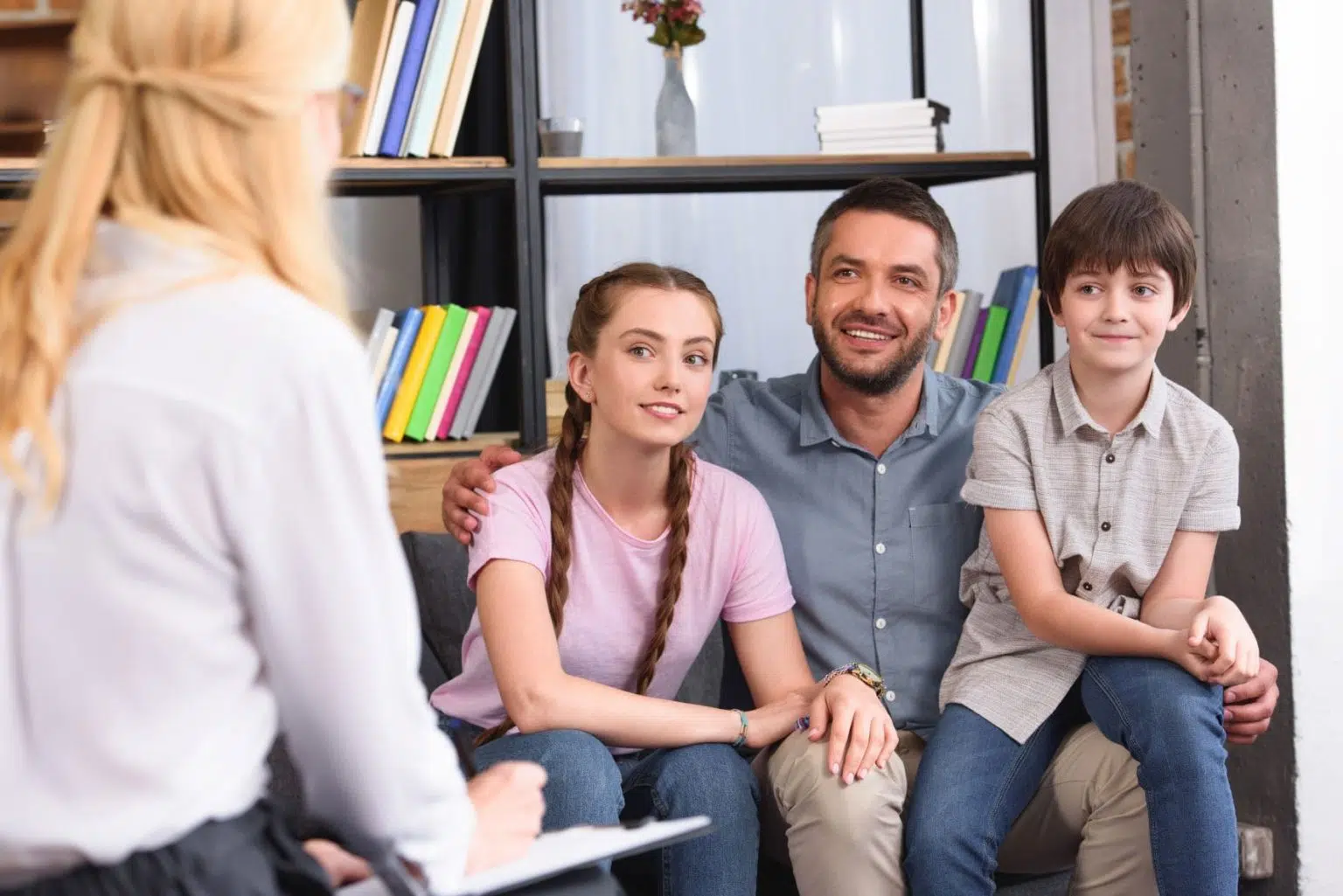 Alcoholism or drug addiction can create a complicated dynamic that affects every family member in different ways. Some members will last out. Others will withdraw. One thing is certain, however: Everyone is affected by the addiction.
Northern Illinois Recovery Center offers a family therapy program that includes different types of therapy and counseling so that each member of your family can heal and recover in their own unique way.
Some of our treatment programs include:
Experiential therapy
Psychotherapy
Trauma therapy
Partial Hospitalization Program (PHP)
Mindfulness-based treatment
These programs are designed to help the addict overcome their dependency while providing complete support and counseling for the family. Everyone has the opportunity to address issues, discuss their problems, and find the path to long-term recovery together.
Dual Diagnosis Therapy
One of the things your family may discover through therapy is that other factors are triggering the drug or alcohol addiction. When mental health challenges occur simultaneously with a substance use disorder, the individual has a co-occurring disorder. In such cases, dual diagnosis treatment is necessary.
It is important to have a program that can treat the disorders at the same time. In our program, we can treat the following mental health concerns that appear alongside addiction:
ADHD
Anxiety
Bipolar Disorder
Depression
PTSD
Dual diagnosis treatment can address mental health conditions that develop as a result of or in addition to substance abuse. Through dual diagnosis rehab, families can better understand their loved one's addiction and its causes.
A qualified professional can provide a dual diagnosis and recommend the right substance abuse and mental health services and addiction rehab program. Family involvement throughout the treatment process can be incredibly helpful. An individual who suffers from co-occurring mental health issues and behavioral health disorders can benefit from support from his or her family. After all, nothing can compare to family support.
Family Therapy for Addiction
We offer an array of family addiction counseling and family addiction therapy services that target your family's specific situation. These resources can also provide the appropriate addiction treatment method for everyone involved. No matter what you are going through or how severe the addiction is, you have the support you need to grow together and create a healthy home once again.
Let Northern Illinois Recovery Help Your Family
At Northern Illinois Recovery, we understand that no "one-size-fits-all" addiction treatment approach. That is why we work with you and your loved one to figure out what method will resonate best. In addition to offering all therapies mentioned above, we're also advocates of participating in a family therapy program. Family support during the recovery process can be incredibly helpful. This is why family counseling is so important to us.
Treatment centers that offer substance addiction treatment, as well as educational resources, are invaluable. Our substance use disorder treatment center strives to be a facility where you can find such assistance. We are dedicated to helping individuals and entire families find healing through addiction recovery.
About Treatment at Northern Illinois Recovery
It is not uncommon to wonder how to locate a treatment provider that can help you overcome addiction. Determining the best treatment locations can be challenging, especially when it comes to finding a facility that accepts your health insurance, offers the programs you need, and can facilitate a healthy recovery. But, here at our treatment center, we are committed to helping you begin and continue your addiction recovery journey.
Whether you are looking for individual, group, or family therapies, we are here for you. If you are searching for a detox program, inpatient treatment, outpatient rehab, or any other addiction treatment-related program, allow us to help you. Let a family therapist walk with you and your loved ones on this challenging road.
To learn more about how we can assist you and your family, give us a call today. You can also reach out to us if you believe a family member needs substance abuse treatment. Begin moving toward a life that is free from the negative effects of addiction today.
Get the help you need at Northern Illinois Recovery!
Addiction Therapy Services at Northern Illinois Recovery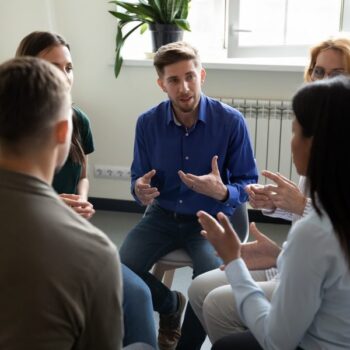 Get Help For Family Therapy Program at Northern Illinois Recovery
If you or a loved one is suffering from an addiction of any kind, whether it be a substance addiction or a behavioral addiction, contact us today.