Opiate Addiction Rehab Center in Illinois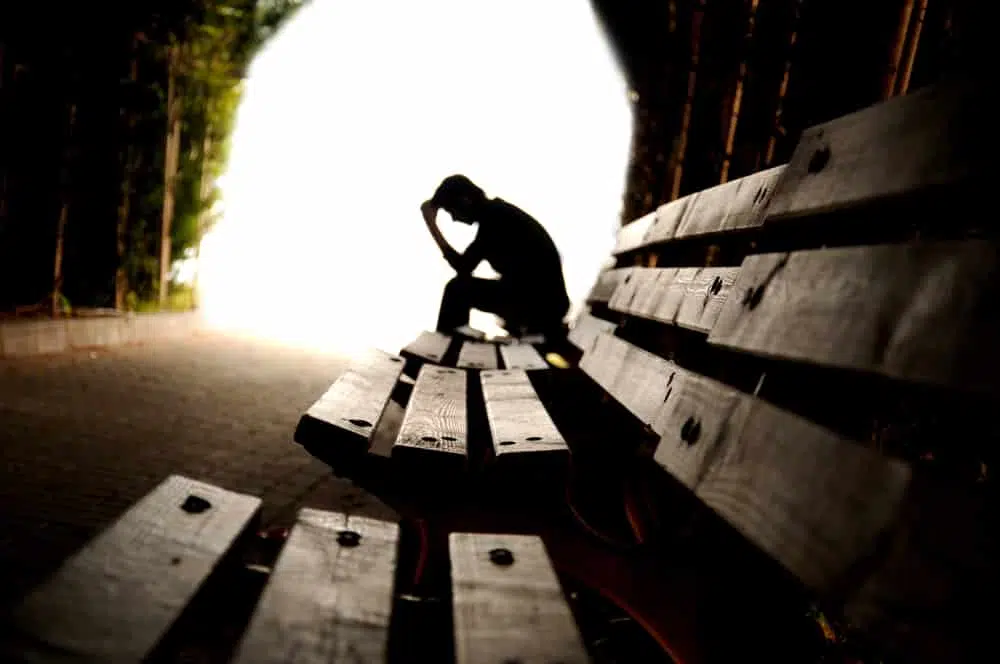 Are you currently suffering from an addiction to one or more opiates? Then Northern Illinois Recovery Center is here to provide support. We offer highly effective recovery treatment programs at our opiate addiction rehab center.
Our drug addiction treatment programs are designed to meet your specific needs at your particular stage of addiction. Therefore, we offer a wide range of treatment options to give you a more well-rounded approach that helps you overcome your addiction and addresses any underlying mental health issues.
Also, when you sign up for our outpatient addiction treatment programs, you can live at home, go to work, and then participate in the treatment at our opiate addiction rehab center during your scheduled times. This type of program allows you to keep your job and perform your family duties as needed.
This allows you to ensure that your medical and personal needs can be attended to. At Northern Illinois Recovery Center, our team of experienced and compassionate addiction treatment experts across all our substance abuse treatment programs delivers the care necessary to heal.
What is Opioid Addiction?
An opioid use disorder is a serious problem that affects people of all ages and backgrounds. It is a type of chemical dependency that occurs when people become addicted to substances that contain opiates. These substances bind to the opioid receptors and can lead to opioid withdrawal if left untreated.
These substances include prescription painkillers, heroin, and fentanyl. Opioid addiction often starts with a legitimate prescription for pain medication. But as the body becomes tolerant to the drug, people often start taking more pills than prescribed or taking them more frequently. This can lead to addiction and potentially deadly overdoses.
People suffering from co-occurring disorders are common in addiction treatment programs. Substance abuse and mental health disorders often go hand in hand because they influence each other. Dual diagnosis treatment is a form of addiction treatment that centers on treating both simultaneously to reduce the risk of relapsing. Dual diagnosis treatment is a resourceful measure of drug rehab.
How Opioid Drug Abuse is Impacting the US
The opioid class contains the drug heroin and other commonly-prescribed painkillers, like opium oxycodone. 48,006 people overdosed on opioids in 2020. 3.8% of American adults abuse opioids each year. At least 71.8% and as many as 80% of overdose deaths involve opioids. Overdose (OD) deaths involving opioids increased 519.38% from 1999 to 2019.
68.0% of all OD deaths are attributed to synthetic opioids. Fentanyl and fentanyl analogs are a factor in 19.8% of all overdose deaths. 3.10 million people abused opioids in the past month, with an average of 103,333 people using them per day. 0.07 million people aged 12 years and older abused opioids in 2019.
In Illinois, 2,169 people die from opioid overdose in one year.
Prescription opioids are a factor in 24.9% of opioid overdose deaths.
Heroin is a factor in 48.4% of deaths.
72.3% of deaths involved synthetic opioids.
Opioids are a factor in 79.7% of all overdose deaths.
17 out of every 100,000 residents die from an opioid overdose.
Signs of Opioid Addiction
Change in eating and sleeping habits.
Finishing a prescription early.
Having trouble completing usual tasks at home, school, or work.
Isolating or changing friends.
Mood swings.
Quitting hobbies.
Showing signs of intoxication, including constricted pupils, slurring, or nodding off.
Stealing money, medications, or valuables.
Taking more medication than prescribed, or for longer than prescribed.
Using prescribed medications in a different way than prescribed.
Visiting more than one doctor for prescriptions, going to urgent care or the hospital for extra medication, or getting illegal drugs.

Opiate Rehab in Northern IL
As someone who struggles with opiate addiction, you may have different needs from individuals who struggle from addiction to other chemicals such as alcohol or prescription medication.
That is why we are the opioid addiction rehab center in northern IL trusts. Through our opiate rehab in Northern IL, we can also help you transition from addiction to wellness with programs that match where you are at this stage in your addiction.
Additional treatment is available at Northern Illinois Recovery Center, whether you are on the brink of crisis or feel that things are just starting to get out of control. Our programs encompass multiple levels of care and are adaptable to addictions of any severity. You come to Northern Illinois Recovery, where we offer helpful, effective programs no matter what issues.
Understanding Opiate Addiction
Opiates are among the most used drugs in the world. The most popular drug is heroin, a highly addictive and destructive drug that affects the lives of millions of users worldwide each year. For instance, the four main types of opiates include:
Opium
Morphine
Codeine
Heroin
However, given the ongoing opioid epidemic, many people have progressed into opiate addiction due to dependency on prescription pain medications. Doctors overly prescribed these opioids under pressure from unscrupulous pharmaceutical corporations. When prescriptions couldn't be gotten by those who had inadvertently become dependent, many turned to illicit drugs that were cheaper and easier to acquire, such as heroin.
Opioid Withdrawal Symptoms
For someone who is physically dependent on opioids, symptoms of withdrawal may appear within 6 hours to a couple of days, depending on what type of opioids have been used.
Symptoms may include:
Abdominal cramps
Anxiety
Cravings
Depression
Diarrhea
Enlarged pupils
Excessive yawning
Fever
Goosebumps and chills
Increased sensitivity to pain
Insomnia
Irritability
Muscle and bone pain
Nausea
Runny nose
Sweating
Tearing eyes
Vomiting
How Much Does Opioid Rehab Cost?
Opioid rehabilitation centers set their price structures. The insurance can cover a large part of rehabilitation costs. You must carefully review your insurance coverage as well as consult your insurance company prior to entering a treatment center. Longer treatment plans generally get a discount.
Financing choices and payment may vary according to Facilities Policy. Although the cost for different treatment programs can vary, 7-day detox usually costs about $4000-7,000. Typically residential treatment ranges between $4000 and $58,000 depending on length and type of therapy, facilities offered and services offered.
General outpatient treatment ranges from $1,400 to $10,000 over a 30-day period. On average this would be $5,700 a month.
Inpatient vs. Outpatient Opioid Rehabilitation Programs
Besides residential or inpatient therapy, drug rehabilitation programs are offered outside the hospital. In inpatient centers, a patient remains at the hospital and receives 24/7 support from a qualified medical team. Residential treatment is best suited for individuals with moderate to severe cases of substance abuse.
Partial hospitalization programs (sometimes called PHPs, "Day Programs" ), intensive outpatient programs (IOPs), or a number of outpatient programs offer treatment during the day and evening.
It's possible that patient visits vary from program to program however, the patient returns each day. 10-11 p.m. A partial hospitalization program was originally used by a mental health services administration but has expanded to treat substance abuse and mental disorders.
These addiction treatment centers tend to offer mental health counseling such as individual, family, and group therapy. Treatment locations may offer additional services such as holistic addiction treatment.
How Long Does Opioid Rehabilitation Last?
Many treatment facilities offer inpatient drug addiction treatment that is available for 60 or 90 days (or longer). The Rehab staff can determine the length of treatment for an individual based on his/her needs.
Even though inpatient treatment is common for 30 to 45 days, it may be better to continue treatment if you have been treated in an outpatient program before leaving inpatient care in some cases. What is important when selecting opiates? Not every rehabilitation program has similar levels of therapy.
Opioid Addiction Medication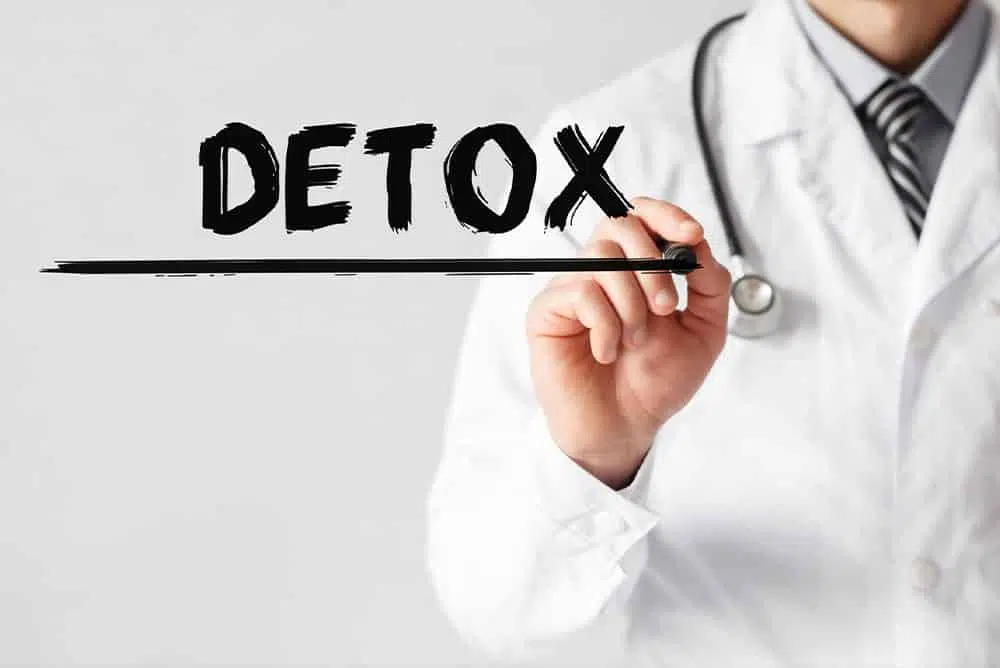 During the withdrawal process, a few symptoms will occur, causing an unpleasant feeling. Left uncontrolled, they can lead to unproductive distress and can interfere with recovery activities, making relapses disproportionately frequent.
Many doctors now prescribe drugs for withdrawal symptoms. Often medication can be used as part of the treatment program to ease the pain and stress of withdrawal. Opioids are prescribed by most doctors as a way of treating addiction to drugs such as opioids.
At an opiate addiction rehab center, the first step is usually detoxification. This involves getting the person off of opioids and managing withdrawal symptoms. Withdrawal symptoms can be uncomfortable and even dangerous, so it's important to detox under medical supervision.
After medical detox, the next step is usually counseling and behavioral therapies. These can help people understand their addiction and find new ways to cope with stress and triggers. Medications can also be helpful in treating opioid addiction.
For example;
Methadone is a long-acting opioid that can help people manage withdrawal symptoms and cravings.
Buprenorphine is another medication that can help reduce cravings and withdrawal symptoms.
Naltrexone is a medication that blocks the effects of opioids, making it less likely that people will relapse.
These are just some of the medications that are used to treat opioid addiction. Each person's treatment plan will be different, based on their individual needs.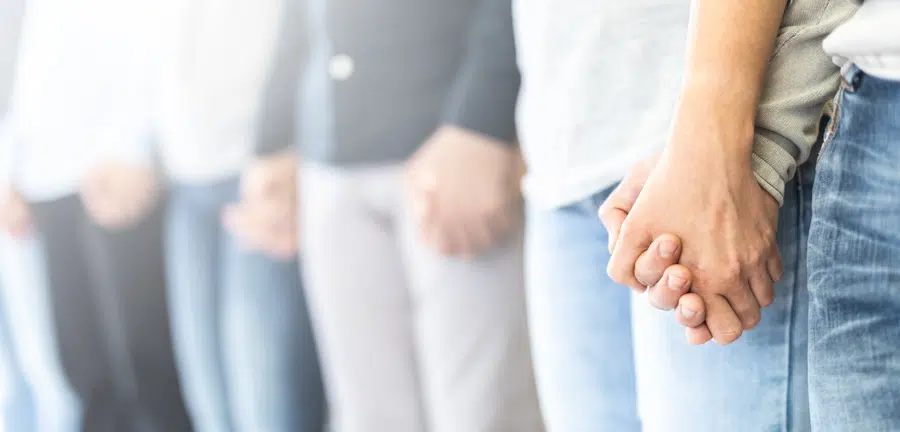 Addiction Treatment Services We Offer
When you sign up for treatment at our opiate addiction rehab center, the first thing we do is to determine the best treatment for your addiction. We can help you assess your therapy based on your particular situation and needs. For example, mental health services are commonly offered at substance abuse treatment centers.
For example, some services we offer for opiate addiction include:
One thing that distinguishes our treatment programs from other rehab centers is that we do not pressure you into any therapy. We evaluate your addiction and any other mental issues you may be dealing with, then make recommendations. Therefore, you can try different treatments to see which one helps you with your recovery.
Does Insurance Cover an Opioid Addiction Treatment Program?
One of the opiate addiction rehab center insurance coverage is something that you have to check on before enrolling in a program. This is because it can be expensive to stay in a center and you want to make sure that your health insurance company will cover at least part of the cost.
The good news is that most insurance companies do cover opiate addiction rehab centers. However, there are some things that you need to know about this coverage before you enroll.
First, you need to make sure that the opiate addiction rehab center is accredited. This accreditation is important because it means that the center meets certain standards set by the government.
It also means that the opiate addiction rehab center has been approved by your insurance company. If the opiate addiction rehab center is not accredited, your insurance company may not pay for any of the treatment that you receive there.
Second, you need to make sure that the opiate addiction rehab center offers a detoxification program. A detoxification program is necessary in order to get rid of all of the opiates in your system. If the opiate addiction rehab center does not offer this type of program, your insurance company may not pay for the treatment that you receive there.
Find Out More About Our Opiate Addiction Rehab Center
Don't let drug addiction drag you down. We are here to help you break the cycle of addiction. Your road to recovery begins here. Seeking help from a licensed and qualified professional at Northern Illinois Recovery Center can be the moment of change you need to build an entirely new life for yourself. We offer numerous substance abuse treatment programs alongside our opiate addiction treatment program, such as:
Sign up for treatment at our opiate addiction rehab center and get your life back on track. Call us today to get started with your treatment program.
Get the help you need at Northern Illinois Recovery!
Northern Illinois Recovery Addiction Treatment Center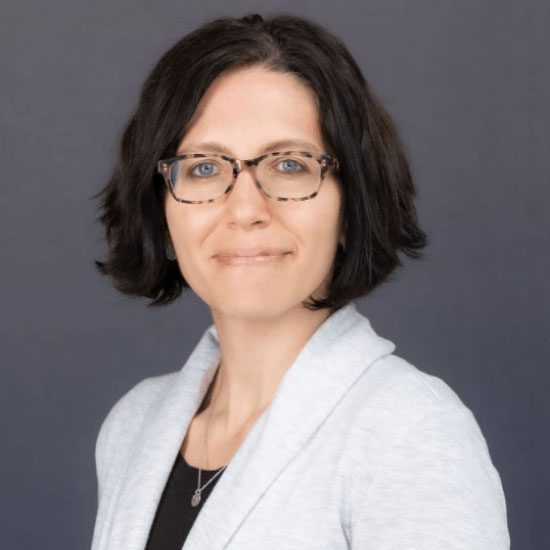 Licensed Physician and Surgeon
Dr. Beth Dunlap, a board-certified addiction medicine and family medicine physician, and is the medical director at Northern Illinois Recovery Center. She is responsible for overseeing all the integrated medical services at both campuses. Beth completed medical school, residency, and fellowship at Northwestern University, where she continues to serve on the faculty as a member of the Department of Family and Community Medicine. She has extensive experience in addiction medicine at all levels of care, and her clinical interests include integrated primary care and addiction medicine, harm reduction, and medication-assisted treatment.