Addiction Treatment Programs in Illinois
Rehabilitation programs are a tiered approach to drug addiction, catering to different phases of treatment and recovery. Each addiction treatment program may work well as a singular program or as a transitional level of care. Severe substance use issues may call for a hands-on form of treatment like residential rehabilitation, while less severe addictions may be managed in an outpatient setting.
Before enrolling in a treatment program, drug and alcohol detoxification is essential. Following a successful detox, our addiction specialists can help you determine which program would best fit your situation. Learn more about the addiction treatment programs we offer here at Northern Illinois Recovery Center.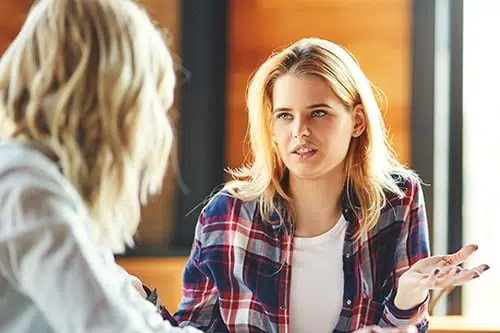 Drug and Alcohol Detox Program
A successful drug and alcohol detox sets the foundation for recovery. At Northern Illinois Recovery, we understand the importance of detoxification and the difficulties that come with withdrawal. Our medically supervised detox program ensures that each person beginning treatment does so with a completely sober mind and body.
Treatment Programs for Substance Abuse
A tiered treatment approach is essential when starting addiction treatment. Stopping drug or alcohol use can cause withdrawal symptoms that range from uncomfortable to potentially life-threatening. Regardless of the severity of symptoms, our experienced medical staff will ensure your safety while making you as comfortable as possible. Due to the potential dangers of withdrawal, we do not recommend self-detox. If you are looking to stop the use of substances, our detox program will provide emotional and physical support and address any medical complications that may arise.
Therapeutic Treatments
Our treatment facility can truly offer clients an optimal way to recover. The location of our Northern Illinois addiction treatment center provides a more relaxing environment than one crammed into a major city. At the same time, we can still employ a team of addiction treatment professionals who are among the best in their respective fields. Our clients work with world-class specialists in a relaxing environment with minimal distractions.
The following treatment options are combined evidence-based treatments and holistic strategies:
Cognitive Behavioral Therapy (CBT)
CBT is one of the most effective and widely used talk therapies for substance use disorder treatment and mental health treatment. It is a method that identifies how and why individuals hold negative self-images and other unhealthy perceptions that lead them to abuse substances. By learning to recognize this type of negative thinking, those involved in CBT either in one-on-one treatment or in a group session discover how to rectify their thinking to encourage healthy actions.
Dialectical Behavioral Therapy (CBT)
DBT is a form of cognitive behavioral therapy that focuses on understanding one's motivations and learning to see how thoughts lead to actions. Doing so allows those engaged in DBT to turn away from harmful actions and toward positive, healthy ones. It is a therapeutic approach that encourages mindfulness, improves emotional regulation, and strengthens a person's ability to understand and communicate with others.
Family Therapy (CBT)
For many people, family is at the core of their life. Thus, it makes sense to explore how family interactions or dynamics, generational trauma, and family expectations impact substance use disorder. Working with individuals to explore their family history and relationships and, in some cases, with other family members, those struggling with addiction identify where they need support, how to provide healthy support, and how to address issues that may trigger a relapse.
Group Therapy (CBT)
A common feature in most addiction treatment programs is group work. This is done for several reasons. First, hearing the stories of others who have gone through similar experiences can help others understand what they must do to heal and approach their unique issues.
Second, sharing with others allows individuals to unburden themselves and get the support and direction necessary to heal. Lastly, group sessions lay the foundation for building a supportive community and other relationships once treatment concludes. Doing so helps individuals maintain their sobriety while contributing to helping others; this mix of responsibility and accountability greatly reduces the chances of relapse.
Yoga Therapy (CBT)
A holistic therapy like yoga looks to explore the connections between an individual's body and spirit. For some, this therapeutic approach not only helps them enhance their physical health but improves their mindfulness, allowing them to address and overcome anxiety and triggers.
Trauma Therapy (CBT)
For some, harsh events, either in the distant or recent past, can cause severe distress in the present. In this therapy, individuals learn how to identify trauma and see how it has affected their decisions and actions. Then, clients heal with a deeper awareness of their needs and how everyday events impact them due to their trauma.
Get Help at Northern Illinois Recovery
At our rehab program in Illinois, we work hard to make sure each patient can find hope and healing through our programs. To restore your life to its best possible form, we ensure our addiction treatment center remains at the cutting edge of treatment options. Each and every client we accept can feel confident in the quality of our facility, our therapy services, and our team. If you would like to enroll in an addiction treatment program or would like more information, please give us a call today.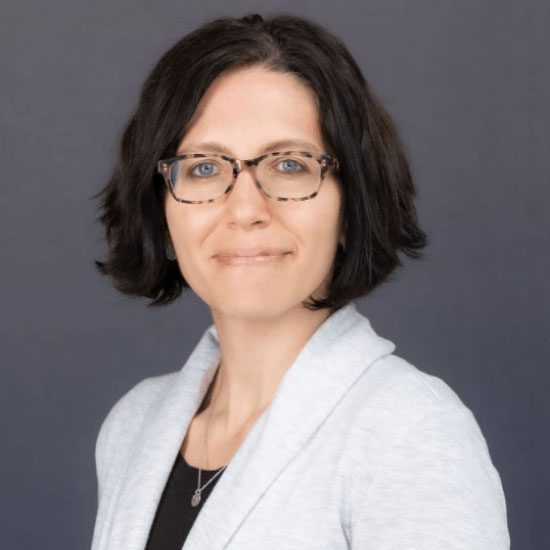 Licensed Physician and Surgeon
Dr. Beth Dunlap, a board-certified addiction medicine and family medicine physician, and is the medical director at Northern Illinois Recovery Center. She is responsible for overseeing all the integrated medical services at both campuses. Beth completed medical school, residency, and fellowship at Northwestern University, where she continues to serve on the faculty as a member of the Department of Family and Community Medicine. She has extensive experience in addiction medicine at all levels of care, and her clinical interests include integrated primary care and addiction medicine, harm reduction, and medication-assisted treatment.