Illinois Alcohol Rehab Center
Addiction is a disease that can take many forms. For some, addiction is a primarily psychological experience known as a process addiction, like gambling. But for many, addiction takes the form of dependency upon drugs or alcohol. Because it is legal and prevalent in our culture, it can be difficult to recognize or acknowledge an alcohol use disorder or addiction. This is why it is key for individuals and families to learn to recognize the signs of alcohol addiction and educate themselves on their options for support, like an addiction treatment center.
Like any disease, addiction can strike anyone, and at any time. When it does, knowing who to turn to is key for healing and lasting recovery. Knowing where to look for substance abuse treatment in Illinois is vital. Northern Illinois Recovery can help.
At Northern Illinois Recovery Center, our alcohol addiction treatment center in Illinois is designed to help individuals heal. Our programs can help you break away from the destructive cycle of addiction by providing therapeutic intervention, medically assisted detox, and a safe place to work through why you turned to alcohol for comfort in the first place.
The Problem with Alcohol Abuse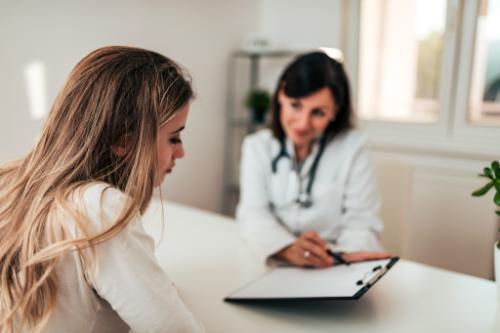 Many people don't understand that alcohol addictions are so serious. There are still many misconceptions about addiction and alcohol abuse that prevent those who need help from getting it. This is due to alcohol's popularity in social settings and media. Many people may not realize that their alcohol use is a problem that has led to a serious disease: addiction. Like any disease, though, finding professional support will help individuals heal quicker and more thoroughly.
People wrongfully assume that others who end up with alcohol use disorder are weak individuals or people who refuse to do what's right. Some people mistakenly think the person addicted to alcohol is being selfish. However, a person with an alcohol use disorder has a health condition. Alcohol affects each individual differently. Some people have a genetic predisposition to alcohol addiction, meaning that even the smallest amount of alcohol can trigger dependency. For others, regular use or even occasional use of alcohol (such as binge drinking) has altered their brain chemistry, making them dependent upon alcohol to function normally.
Alcohol abuse frequently leads to an alcohol use disorder (what was referred to as alcoholism). Healing from this disease requires a combination of physical and mental treatment. Like any other health need, those struggling with alcohol use disorder require a professional substance abuse treatment program like the ones offered here at Northern Illinois Recovery Center. If you're looking for Illinois-based alcohol rehab, we offer different treatments and modalities to help you recover.
Alcohol Use Disorder and How it Affects Your Health
When it comes to alcohol abuse disorder, people often don't fully comprehend the dangers associated with long-term drinking. On the other hand, even short term, binge drinking can be deadly. In fact, alcohol poisoning is responsible for approximately six deaths a day. That is a shocking number when you consider all the other harm and health risks that can be attributed to alcohol, such as:
Stroke
Liver damage
Cardiomyopathy
Alcohol hepatitis
High blood pressure
Various types of cancer (throat, mouth, liver, and larynx)
Not only does alcohol affect the body, but it also harms the brain. When someone participates in regular drinking, they find it difficult to remember things. They also have a shorter attention span, which then leads to trouble learning. This is particularly harmful to those who are in college. When alcohol abuse disorder occurs, alcohol addiction treatment programs are an essential part of saving an individual from this life-draining disease.
Signs of Alcohol Addiction
Similar to other medical conditions, there are telltale signs when someone is addicted to alcohol. However, these signs may all vary in nature. When it comes to how an alcohol addiction presents itself, the signs may be physical, psychological, or behavioral in nature. The most common signs that you or someone close to you is addicted to alcohol include the following:
Slowed reaction times
Binge drinking episodes
Consistent slurred speech
Often appearing to be drunk
Trouble with motor coordination
Consistent, strong alcohol cravings
Memory impairment or memory lapses
Giving up important events to drink instead
Continuing to abuse alcohol even when you want to quit
Frequent blackouts or memory loss due to drinking too much
A rise in tolerance that requires you to drink more to feel the same effects
Impaired judgment, delusions, or risk-taking that arise when intoxicated
An inability to quit drinking when it will continue to cause problems for you
Failing to fulfill obligations at work, school, or home because you're drinking instead
Addiction can look different depending on the person. Subsequently, it's important to know the different signs of alcohol abuse disorder. Often, the immediate psychological symptoms are the most noticeable. Memory problems and diminished coordination can indicate a problem with alcohol consumption. This is especially true for people who did not previously exhibit these signs.
People who abuse alcohol also often neglect their nutritional and physical health. dark circles under the eyes, hair loss, or a gaunt appearance all point to malnutrition. Unfortunately, malnutrition can occur as a person forgoes health habits to drink instead. To avoid serious health consequences, our Illinois alcohol rehab can help you overcome an addiction to alcohol.
Signs and Dangers of Alcohol Withdrawal
Consuming too much alcohol isn't good for anyone. However, this doesn't mean that stopping alcohol use on your own is advisable. Regular alcohol abuse is a major concern due to how dangerous withdrawal can be. When a person stops using alcohol abruptly, the changes that happen to the body could lead to death if not properly managed. Symptoms of alcohol withdrawal can include:
Fever
Tremors
Seizures
Confusion
Hallucinations
Irregular heartbeats
One major concern with unmanaged alcohol withdrawal is a condition called Delirium Tremens (DT). This condition can lead to death in some withdrawal cases. The condition causes the body to go through an intense fight-or-flight response instead of a controlled withdrawal. This is why it is never recommended for a person who has developed a physical dependence on alcohol to quit cold turkey. Instead, medical detox is the safer way to cease alcohol use.
How is Alcohol Abuse Disorder Diagnosed?

Alcohol abuse disorder is diagnosed through a medical professional's opinion. A professional will check if a patient has at least 2 of the 11 indicators for an alcohol use disorder. These indicators are listed among the criteria for diagnosis listed in the  Diagnostic and Statistical Manual of Mental Disorders, 5th edition (DSM-5).
The criteria a medical professional will look for include:
Feelings of powerlessness regarding one's amount of alcohol use
Declining invitations to social outings or abandoning hobbies that they used to enjoy
Having a desire to decrease the amount of alcohol they consume or stop completely, yet being unable to
Using alcohol despite being in high-risk situations such as behind the wheel of a car
Devoting a significant amount of time and money to drinking alcohol
Needing to drink more alcohol over time to feel the same effects due to an increase in tolerance
Craving alcohol when not currently drinking
Experiencing symptoms of withdrawal, such as cravings, sweating, shaking, or nausea, when discontinuing alcohol use
Productivity problems at work or school, or problems at home, due to drinking
Drinking to alleviate withdrawal symptoms and cravings
Using alcohol even when it creates a physical, social, relationship, or personal problems
The more signs a person displays, the more severe their alcohol use disorder will be considered. Additionally, cases of alcohol use disorder range from mild to moderate or severe. The classification, however, will depend on how many of the 11 criteria a person meets.
How Do Alcohol Treatment Centers in Illinois Work?
Sometimes it's difficult for the person with the alcohol use disorder to seek alcohol rehab in Illinois, but doing so brings such a significant change in their life. The healing is inward and outward, and the person feels as if they are starting life anew.
Often, a loved one will need to intervene to get them the help they need. An intervention includes encouraging the person to meet with a rehab professional to discuss how alcohol use disorder affects them and others. Sometimes this eye-opening experience is enough to help the person take that step towards seeking help.
During the actual alcohol addiction treatment in Illinois, a person will be involved in various therapies and treatments designed for the alcohol-addicted individual. They will be with others who have similar struggles so that they won't feel isolated.
Some of the therapies at an Illinois alcohol addiction rehab center include:
Cognitive-behavioral therapy (CBT)
Holistic therapy
Group therapy
Family therapy
Individual therapy
12-step therapy
Alcohol Addiction and Co-Occurring Mental Illness
For some clients, alcohol abuse springs from an underlying mental health issue. At NIR, both our inpatient and outpatient drug rehab in Illinois puts a major focus on co-occurring disorders. Using alcohol as a means of self-medicating when persons are unaware they are struggling with a condition like depression or anxiety. When this is the case, individuals have a co-occurring disorder (addiction and a mental health concern) and require dual diagnosis treatment. This program treats addiction and mental health issues simultaneously so individuals fully heal. The dual diagnosis treatment program at Northern Illinois Recovery Center can address alcohol addiction and any of the following:
ADHD
Anxiety
Bipolar disorder
Depression
PTSD
Finding an Illinois Alcohol Rehab Center
Alcohol can destroy a person's life, but it doesn't need to harm yours. You can overcome this issue by going to an Illinois alcohol addiction rehab center. Contact us at Northern Illinois Recovery Center for an Illinois alcohol rehab that will work with you and your specific needs.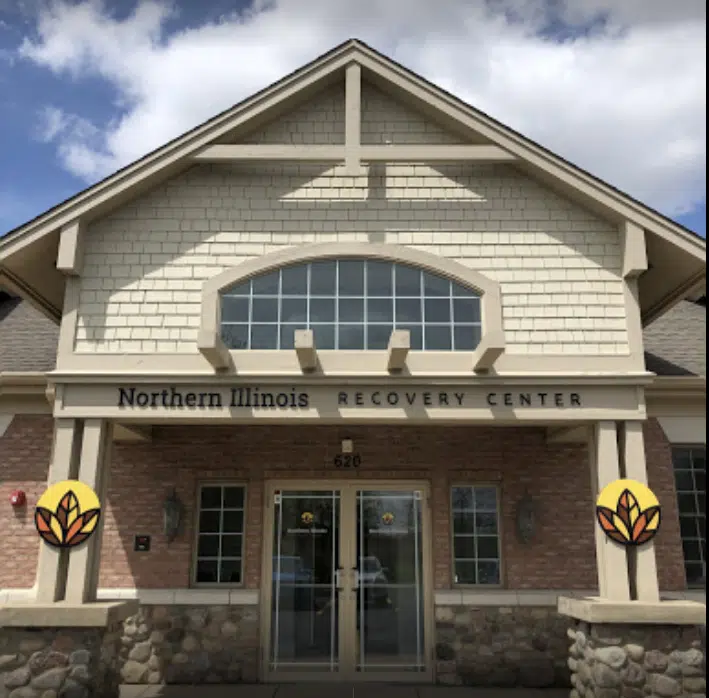 When seeking alcohol addiction treatment programs for yourself or someone you love, finding a quality alcohol and drug rehab Illinois is important. At Northern Illinois Recovery Center, our therapists are master's level experts as well as fully licensed. We offer a customized approach for our guests so that each individual receives personalized care. You'll find the treatment option that works best for you. Some of our treatment selections include:
Extended care
Transitional living
Aftercare
Medication-assisted treatment
Partial hospitalization
Alcohol can destroy a person's life, but it doesn't need to harm yours. You can overcome this issue by going to an Illinois alcohol addiction rehab center. Contact us at Northern Illinois Recovery Center for an Illinois alcohol rehab that will work with you and your specific needs.
Get the help you need at Northern Illinois Recovery!
Northern Illinois Recovery Addiction Treatment Center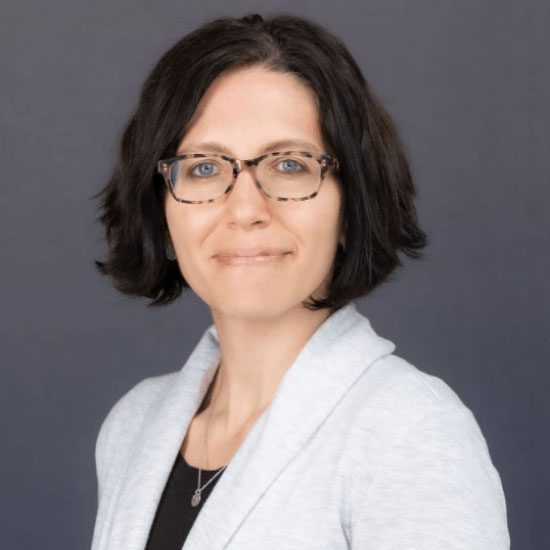 Licensed Physician and Surgeon
Dr. Beth Dunlap, a board-certified addiction medicine and family medicine physician, and is the medical director at Northern Illinois Recovery Center. She is responsible for overseeing all the integrated medical services at both campuses. Beth completed medical school, residency, and fellowship at Northwestern University, where she continues to serve on the faculty as a member of the Department of Family and Community Medicine. She has extensive experience in addiction medicine at all levels of care, and her clinical interests include integrated primary care and addiction medicine, harm reduction, and medication-assisted treatment.