Can You Force Someone Into Rehab?
When you have a loved one struggling with substance abuse, you will do anything to get them the help they need. Some people will seek treatment after telling them how drugs and alcohol are affecting them. When they don't, it leaves family members asking, "Can you force someone into rehab?"
Can A Hospital Force You To Go To Rehab?
Can a hospital force you to go to rehab? No, hospitals don't force individuals into rehab but may recommend it. Some states have legal provisions for involuntary treatment in extreme cases. However, forcing rehab should be a last resort.
Are There Laws to Force Someone Into Rehab?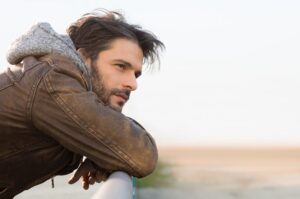 The 2020 National Survey on Drug Use and Health states 40.3 million people had a substance use disorder in the previous year. And according to the CDC's National Center for Health Statistics estimates, there were 107,622 overdose deaths in 2021. This is an increase of nearly 15 percent from 2020.
As the number of people struggling with substance abuse rises, parents and family members frantically search for ways to get them help. One way legislators are trying to help is by passing involuntary commitment laws.
Many states allow parents to force children under the age of 18 into drug and alcohol treatment. Even when the kids do not consent. But this changes once they are 18 and older. Involuntary commitment laws for rehab allow an individual to be legally admitted to a treatment facility for drug or alcohol addiction against their will.
These laws are intended to help those who are a danger to themselves or others due to their substance use disorder. Even as families take every measure possible to save their loved ones, there are many questions about whether these laws help.
What is Involuntary Commitment?
Involuntary commitment is a legal intervention where the courts order a person into treatment. The purpose of these laws is two-fold:
To protect a person with a substance use disorder from harming themself
To protect others from a person who may inflict harm
People under the influence of drugs or alcohol may not see the danger they are putting themself in because of their actions. They also do not see the need to seek treatment. Involuntary commitment allows a person to force another individual into treatment. Without treatment, the person could significantly harm themself or others.
What are the Involuntary Commitment Laws?
Many states have various laws to help address the substance abuse crisis. Some of these laws include:
Marchman Act – The Hal S. Marchman Alcohol and Other Drug Services Act of 1993 is a law in Florida. It is intended to provide temporary detention for those needing emergency substance abuse evaluation and treatment.
Casey's Law – Casey's Law is named after Matthew, whose parents petitioned the courts in Kentucky after Matthew died of a heroin overdose in 2002. The law went into effect in 2004 and allows parents, family members, and friends to intervene and ask the court to order a person into substance abuse treatment.
Ricky's Law – In 2018, this Involuntary Treatment Act went into effect in Washington state. This law allows adults and youth to be involuntarily detained if they pose a danger to themselves or others, others' property, or are unable to care for themselves due to drug or alcohol abuse.
Substance Use Emergency Commitment/Substance Use Involuntary Commitment – This law allows people in Colorado to be committed to substance abuse treatment through a judged-ordered civil commitment order. This is a last resort option for someone who refuses any treatment, is an imminent risk to themselves or others, is physically or mentally unstable, and would benefit from substance abuse treatment.
Massachusetts General Law Chapter 123, Section 35 – This Massachusetts law allows police officers, physicians, spouses, blood family members, guardians, or court officials to petition the court to commit a person to substance abuse treatment.
Since all states have their own laws, people should find out "can you force someone into rehab" in their state and how it works.
How Do The Involuntary Commitment Laws Work?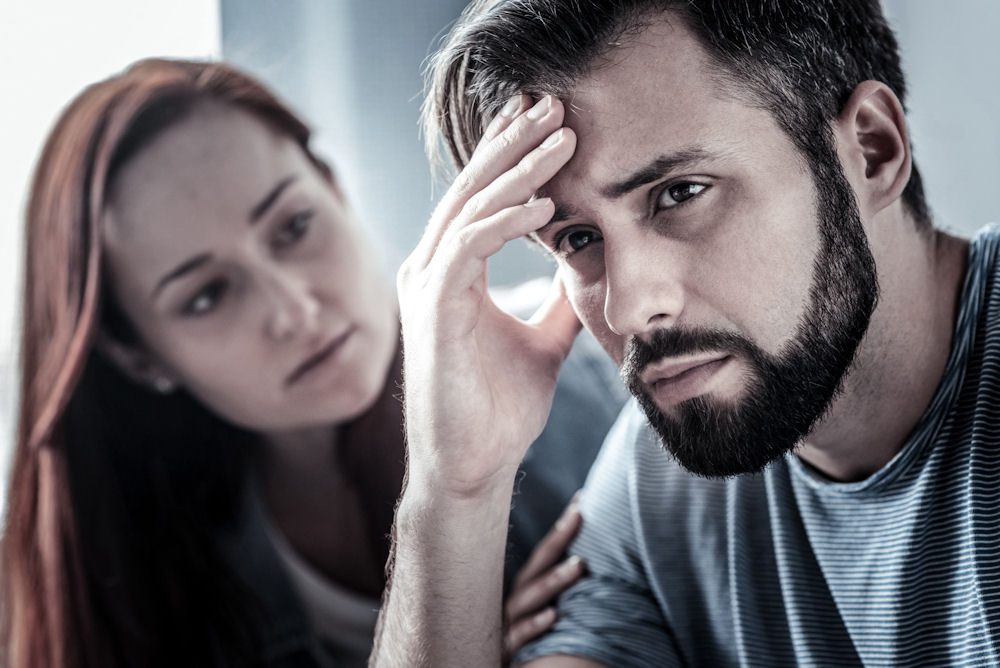 While it might be possible to force someone into rehab, it is not a simple process. It isn't enough to just be concerned about a person's substance abuse. If your state allows it, parents have more rights to force their children into treatment.
If the person is over the age of 18, the courts will require more than just being worried. Typically you go to court and prove various things, such as proof of a substance use disorder (SUD). While some states allow for involuntary commitment for both drugs and alcohol, some only allow for drugs and not alcohol.
You may also have to prove the person is inflicting harm on themselves or others. Or, if not forced into treatment, they will arm themselves or others. If you have proof that they have been so incapacitated they can not provide for their own basic needs, the courts will want to see it.
The court will set a hearing date, and the person you want to have committed has the right to an attorney. If they can't afford an attorney, the court will appoint one to represent them.
What States Have Involuntary Commitment Laws for Drug Rehab?
Vermont is the only state where you can force someone into rehab for drug abuse only. This means if someone is endangering themself or others due to alcohol abuse, they can not be forced into treatment.
Montana and Rhode Island are the only states at the moment that allow someone to be forced into rehab for alcohol abuse only. These states differ from others because you can not force someone into rehab if they are abusing drugs like opioids, hallucinogens, and stimulants.
However, the District of Columbia and the majority of states have involuntary commitment laws. These states include:
Alaska
Arkansas
California
Colorado
Connecticut
Deleware
Florida
Georgia
Hawaii
Indiana
Iowa
Kentucky
Louisana
Maine
Massachusetts
Michigan
Minnesota
Mississippi
Missouri
Nebraska
North Carolina
North Dakota
Ohio
Oklahoma
Pennsylvania
South Carolina
South Dakota
Tennessee
Texas
Virginia
Washington
West Virginia
Wisconsin
What is the Process for Forcing Someone into Rehab?
If you check and in your state, you can force someone into rehab, there are  specific step-by-step process to follow. While each state has its own process, most laws require the same criteria to be met.
The criteria for involuntary commitment may include the following:
A threat – poses a threat to themselves or others
A disability – substance abuse renders them mentally or physically disabled
Incapacitation – cannot make decisions for themself
Neglect – unable to meet their basic needs
Total loss of control
Who can petition the court also varies among states. However, in each state, the person struggling with substance use disorder must be evaluated by a medical professional. This professional must certify in writing that substance abuse treatment is needed.
How Long is the Typical Time in Rehab with an Involuntary Commitment Order?
The length of time a person can be forced to stay in treatment varies depending on the state. It can range from 3 days to a whole year. For instance,
in Florida, a judge can order treatment for up to 60 days
In South Carolina, forced treatment can't last more than 90 days
In Connecticut, treatment can range between 30 and 180 days
In Illinois, if you are forced into rehab, the rehab center has three days to develop a treatment plan.
Does Forcing Someone Into Rehab Actually Work?
This is a very common question. And while the debate continues, most people will not achieve recovery until they are ready. One thing that is not under debate is that as much as a third of people in rehab are not there voluntarily.
Substance abuse treatment is like any other treatment. It only works if a person does the work and follows the orders of professionals. While some people forced into rehab will stand their ground and not benefit from treatment. But, some people will let their walls down, do the work, and achieve recovery.
What are Better Ways to Convince Someone to Seek Treatment?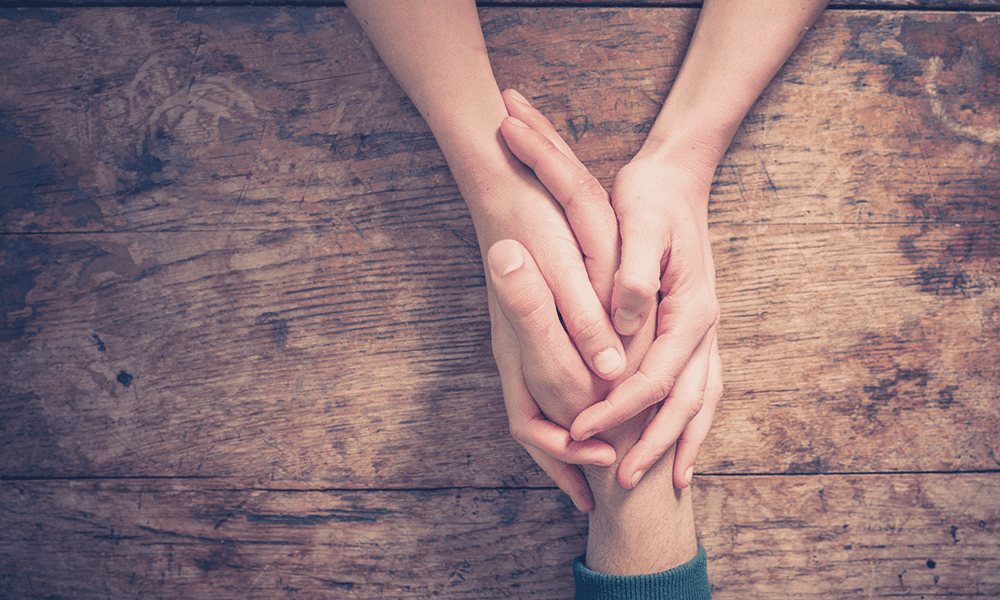 Can you force someone into rehab? Depending on the state you live in, yes, you can. However, you risk pushing your loved one away, among other negative consequences. So, forcing a loved one into rehab should be a last resort option.
The best outcome is that your loved one seeks treatment on their own. But, if they aren't ready, you can do a little research for them. Look for rehabs in locations they would like to visit or with amenities and services that appeal to them. Maybe the idea of holistic treatments is more appealing, but they didn't know they existed.
If money is keeping them from seeking substance abuse treatment, find options to help them pay for rehab. There are various public assistance programs and non-profit organizations that will assist with the financial aspect of rehab. The goal is to give an answer for every excuse not to go to treatment until they agree to go.
An intervention is another option to convince a person to go to rehab. A treatment center or addiction professional can help educate you and help confront your loved one about how their drug or alcohol abuse affects those around them.
Get Help Today at Nothern Illinois Recovery Center
If you are asking, can you force someone into rehab, then we can help. We want to help people make a positive transformation on their own. Our comprehensive, evidence-based approach to treatment and amazing staff walk alongside you from detox through recovery and beyond.
Our affordability and acceptance of all gender identities and members of the LGBTQIA+ make our substance abuse treatment available to all people in Northern Illinois. Contact us today and find out how we can help you or your loved one find lasting recovery.
Get the help you need at Northern Illinois Recovery!
Northern Illinois Recovery Resources