Telehealth Intensive Outpatient Program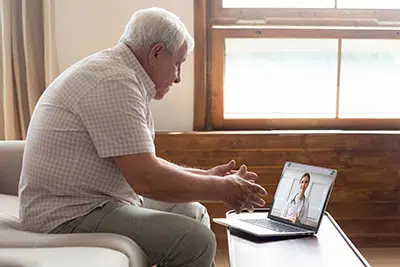 COVID-19 has paralyzed daily life. Travel, restaurants, and sports have all suspended operations. Large parts of the workforce are working from home under quarantine. With social isolation in place, going to an addiction treatment center can be more complicated. However, for those struggling with addiction, treatment is still available. Northern Illinois Recovery's telehealth intensive outpatient program allows clients to access treatment materials and staff, no matter where they are. Just because you are quarantined does not mean you can not get help.
What Is Telehealth?
Telehealth covers a broad spectrum of services that do not require the patient to be physically present. Telehealth opportunities have increased in popularity during the COVID-19 pandemic, using the Internet to cut out the risk of exposure to the disease. Anyone with a phone or another working internet device can access treatment when, where, and how they want.
Telehealth intensive outpatient programs aren't limited to addiction, either. Some patients, for example, may struggle with a dual diagnosis of substance use and mental health disorders. Other patients may only need mental health treatment. Both sets of patients can access their mental health therapists and treatment materials remotely.
Telehealth Methods
Methods used in Northern Illinois Recovery's telehealth intensive outpatient program include:
Telephone: Phone-based care is a great option for many patients. For many, cellphones are the only web-capable device they own. Clients seeking programming can also use phone-based treatment for conference calls or one-on-ones with a therapist.
Mobile applications: For those patients more comfortable with technology, there are telehealth apps. Available on the major app stores, these programs allow users to get in touch with addiction specialists almost immediately. Accessible from either a cellphone or a tablet, mobile apps allow people to get treatment even if they are on the go.
Texting: For people stuck in a crowded living space, the silent method of texting is a great option. Texting is also a good idea for people who find it easier to open up via writing as opposed to talking, and those who feel uncomfortable talking on the phone.
Video chats: Video chats offer the nearest approximation to physical meetings available during social isolation. Both individual and group therapy are compatible with video chats. If you want to see someone face to face, video chat is possible.
Websites: These programs are accessible at all times, as long as you have an internet connection and a computer. If you need a bigger screen or want to save material to your computer to look at later, this may be the best option.
How We Use Our Telehealth Intensive Outpatient Program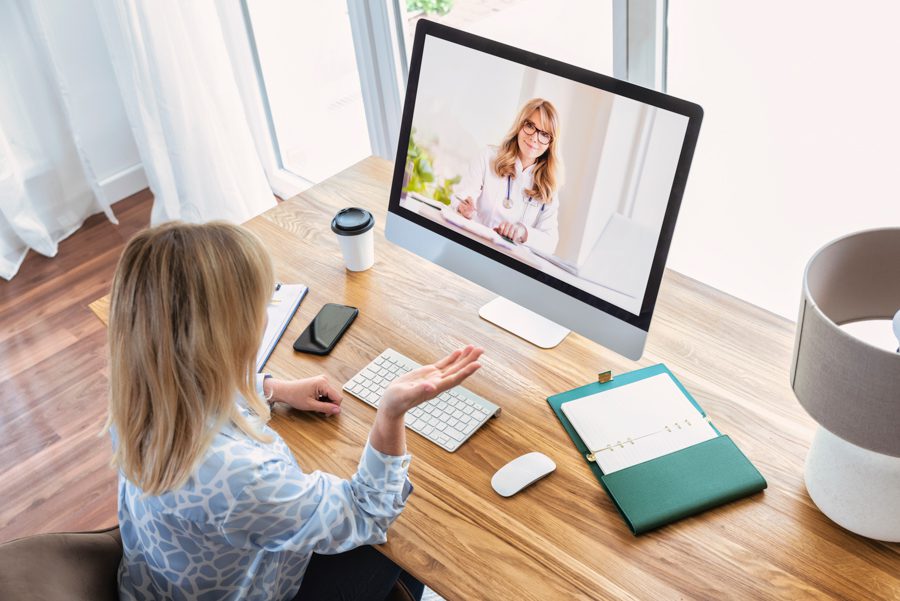 Addiction can affect anyone. It affects people of every age, race, gender, and economic class. Unfortunately, many people do not seek the help they need for a variety of reasons. Telehealth intensive outpatient programs break down barriers of location and schedule to allow more people to get the treatment they need. Help should be available to all who need it, and Northern Illinois Recovery wants to make that possible.
In this climate, telehealth also removes the fear people understandably have of person-to-person contact. No one wants to get, or to spread, COVID-19. By keeping treatment virtual and practicing social distancing, both staff and clients keep themselves and others safe.
Get Help From Northern Illinois Recovery
We offer a number of addiction treatment programs for those looking to make a positive change in their lives. These programs are now available remotely and online via our telehealth programming. Programs we offer include:
Do not let COVID-19 keep you from getting the help you need to live your life. You can overcome addiction and a brighter day is coming. To learn more about a telehealth intensive outpatient program and addiction treatment options, call 855.786.1978 today.
Get the help you need at Northern Illinois Recovery!
Northern Illinois Recovery Addiction Treatment Center