Executive Rehab for Addiction Treatment in Illinois
Accepting that a substance use disorder exists is difficult for many reasons, chief among them being fear of unemployment. This is a major barrier to seeking out and receiving treatment for substance use disorder. For some individuals, it's the implication of their paychecks and having to look for a new job; for others it may be fear of not being able to help their work progress. Either way, it's difficult to deal with.
This is especially true for those who are in positions of leadership. These individuals may also be hesitant to attend treatment because of the negative stigma. Fear of what others think, both socially and professionally, is completely reasonable; it could have a massive impact on their self-esteem and confidence in the workplace. This is why executive treatment programs exist. Executive rehab programs essentially use the same continuum of care as traditional programs, but are modified to fit the needs of executive level individuals.
What is an Executive Rehabilitation Program for Addiction Treatment?

An executive rehabilitation program is a specialized form of treatment for those struggling with addiction and related mental health issues. It is tailored to meet the unique needs of executives, professionals, and other high-functioning individuals who need help overcoming their addictions while still maintaining their professional responsibilities. These programs typically involve individualized, evidence-based treatments such as cognitive-behavioral therapy and motivational interviewing, as well as holistic therapies such as yoga, mindfulness meditation, nutrition counseling, art therapy, equine therapy, and more.
Executives may also receive ongoing support through 12-step programs or professional coaching sessions. These programs typically provide a safe and supportive environment where individuals can focus on their recovery while still meeting the demands of their professional lives. Ultimately, executive addiction treatment programs are designed to help executives and leaders find long-term healing from addiction while continuing to effectively lead their organizations.
Recovery from addiction is a life-long process that involves ongoing support. As part of an executive addiction treatment program, individuals will receive aftercare services such as individual and group therapy, sober living environments, support groups, and other resources. These services are instrumental in helping individuals maintain sobriety over the long-term and rebuild their lives.
Barriers to Receiving Treatment
Executives and business leaders often face unique barriers when it comes to seeking help for mental health issues. One of the primary barriers is stigma and fear of judgment from colleagues, peers, and others in their professional circles. Executives may also be concerned about the implications that seeking treatment may have on their careers, as well as on their ability to lead a successful organization.
Professional pride and the pressure of taking on such a public role may also deter executives from seeking help for their mental health issues. Additionally, many executives are already highly motivated self-starters who think they can handle every challenge that comes their way on their own, making them resistant to seek professional help. Finally, work-related stress and anxiety can often trigger mental health issues, making it difficult for executives to distinguish between work-related and personal issues.
What Makes an Executive Rehab Good for Executives?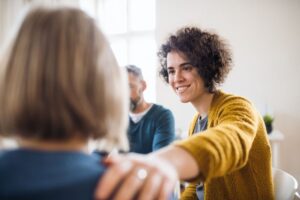 Executive rehabs are specifically designed to meet the needs of busy executives who may be dealing with substance abuse, mental health issues, or both. These specialized programs provide tailored care that helps executives address their unique challenges and develop a plan for long-term recovery. Executive rehabs typically offer amenities such as private rooms and suites, gourmet meals, state-of-the-art fitness centers, and access to other activities that make the recovery process more comfortable and meaningful.
In addition to providing necessary medical care, executive rehabs feature therapeutic services such as individual counseling and group therapy, family support sessions, relapse prevention techniques, and alternative therapies like yoga or art therapy. These treatments can help individuals work through emotional and psychological issues and gain the skills they need to maintain a healthy lifestyle. Depending on the individual's needs, most executive rehabs also offer holistic treatments such as nutrition counseling and acupuncture.
Benefits of an Executive Rehab
Executive rehab centers provide a supportive environment for individuals who struggle with substance use and mental health issues. They can be especially beneficial to executives, entrepreneurs, and small business owners as they often have demanding work responsibilities that require them to be constantly on the go.
In executive rehab programs, individualized treatment plans are created for each client which includes a range of services, such as addiction and mental health therapies, medical care, counseling groups, life skills training, relapse prevention planning, and aftercare support.
Executive rehab centers also provide unique amenities and assistance that can help executives focus on their recovery. For example, a number of facilities offer private rooms with televisions and computers to keep executives connected to work and family, as well as access to private chefs or nutritionists who can ensure they receive healthy meals while in treatment. Additionally, some executive rehab centers provide concierge services such as executive travel arrangements and corporate housing.
Why are Supportive Environments Important for Addiction Treatment?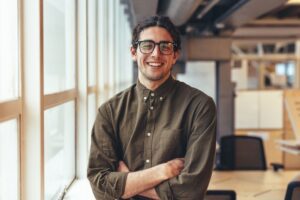 Supportive environments are a key component of successful addiction treatment. A supportive environment helps people with addiction feel safe and comfortable in their recovery journey, providing them with the emotional and physical stability they need to make real progress in their recovery.
For example, a supportive environment can help people who are dealing with withdrawal symptoms by providing them with access to medical and mental health care, as well as support from friends and family. It also gives them a space to talk openly about their addiction and begin to build trust with those around them.
Supportive environments are also important in helping people learn healthy coping strategies for life after treatment. People who come out of treatment need a safe place where they can practice their new skills and find support when they need it. A supportive environment can also provide them with guidance on how to stay sober and build a successful life in recovery.
Finally, supportive environments are critical for preventing relapse. People who are just beginning to recover may not be aware of their triggers or how to cope with cravings. Having access to a supportive environment can provide them with the help and guidance they need to maintain their sobriety. Additionally, having a network of people who understand them and offer support when needed can make all the difference in helping them stay on track.
What Addiction Treatments are Provided in Executive Rehab for Addiction?
Some treatment methods included in an executive rehab program include the following:
One-on-one counseling
Group therapy sessions
Family therapy
Holistic therapy
Relapse prevention
Skills development
12-step support meetings
Lifestyle education
Get the Help You Need Today
Substance use disorder is a difficult disease to deal with, especially as an executive. If you would like to find out more, you can contact us here.