Partial Hospitalization Program in Illinois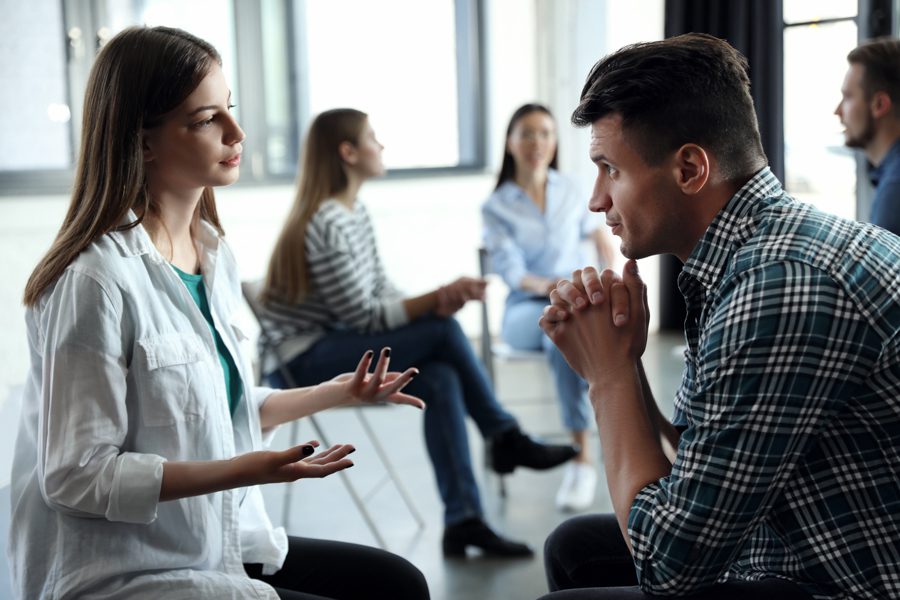 Each individual is unique and may respond differently to treatments. For this reason, treatment programs come in a variety of different forms with varying levels of intensity. While residential options are available for the most severe cases, not every individual will need this type of care.
An outpatient program can be precisely what some people need but not work for others. For clients that don't entirely fit into either program, a partial hospitalization program (PHP) could be exactly what the patient needs. But what can patients expect from our partial hospitalization program in Northern Illinois? If you are looking for a PHP based near Chicago, NIR would be highly convenient. Our Crystal Lake treatment center is just 50 miles from Chicago, making it an ideal area for both inpatient and outpatient treatment types.
What are Partial Hospitalization Programs?

A PHP (also known as a "day treatment program"), is the perfect fit for patients who can't commit to inpatient programs but require more intensive treatment than standard outpatient programs offer. PHPs are situated between residential treatment centers and outpatient centers in terms of intensity of treatment.
The main goals of partial hospital programs typically include:
Deescalating any immediate issues
Providing patients with a stable, recovery-based environment where they have support and feel encouraged to change their behaviors
Providing feedback that empowers patients to overcome their mental illnesses
Making sure that patients are at the right level of care and that they are actively engaging in treatment
Encouraging patients to have a continued recovery plan for the future after they have completed treatment
PHP counseling and treatment are similar to inpatient care, but patients are allowed to live away from the facility. This flexible form of treatment is appropriate for individuals who have a safe, stable environment to recover in. According to the National Library of Medicine, a partial hospitalization program can help patients avoid inpatient care, which tends to be more expensive.
Are Partial Hospitalization Programs Effective?
Multiple studies that focus on improving mental health disorders in a partial hospitalization program setting prove its effectiveness. A study demonstrated PHP participants improved in multiple areas related to both their physical and mental health.
Another study that compared individuals with a mental health disorder found a significant improvement in patients in a PHP versus ones in a standard outpatient program. This particular study made a point to note that partial hospitalization programs aren't for everyone, so they won't be effective depending on the case.
Who Benefits From Partial Hospitalization Programs Rehab?
It's necessary to explore the Illinois addiction treatment options available. At Northern Illinois Recovery Center, we believe in educating individuals about their options to make the most informed choice for themselves.
While a partial hospitalization program is an option available at our addiction recovery center, we wouldn't recommend it to all of our patients. These questions can help you determine whether or not PHPs are right for you.
Have you already completed a more intensive form of addiction treatment before PHP counseling and treatment? You may need inpatient care first.
Is this your first time in a PHP drug rehab? If you have relapsed, it may be another reason to attend an inpatient program first.
Do you have a severe mental health disorder and addiction? This is another signal to seek more intensive treatment.
A partial hospitalization program is designed for people who don't need supervision around the clock. It applies to patients who have completed inpatient care. Also, as progress isn't always linear, it might act as an effective step up from another form of outpatient care.
Interestingly enough, not many people are familiar with partial hospitalization programs. While not the most popular program for addiction therapy services, they are becoming more and more common. This unfamiliarity can steer people away from such a program. This is unfortunate because a PHP can be an ideal recovery program for many addiction issues.
The Benefits of a PHP in Illinois
Partial hospitalization programs fill an important niche in the realm of addiction treatment. Some individuals need very structured treatment but can't commit to a residential or inpatient stay at a rehab facility. These individuals need a program they can attend at a facility and then leave afterward to fulfill their work or personal responsibilities. A PHP drug rehab works to fill this need.
Outpatient options can be ideal for many clients, but on occasion, they may require higher levels of support and supervision during their treatment. There are residential or inpatient options for treatment, but these programs require significant 24/7 commitments. A PHP merges the benefits from both an inpatient and outpatient program.
For example, Northern Illinois Recovery Center's PHP can provide the options patients need including:
Group therapy
Individual counseling
Experiential therapies
Amenities provided by our PHP drug rehab facility
The goal of Northern Illinois Recovery Center's PHP is to satisfy our clients' needs. Our location allows us to serve a large area of Chicago and the surrounding counties that may otherwise travel far for treatment.
Of course, the program itself works to accommodate clients with specific needs that other programs cannot or do not meet. Therefore, no matter your reason for enrolling in the Northern Illinois Recovery Center partial hospitalization program, you can feel confident in the quality of your treatment.
What to Expect from PHP Counseling and Treatment
Patients won't need to commit to a month or more in a live-in center at a PHP drug rehab. This level of care is not necessary in most cases, but standard outpatient options are not quite enough. Partial hospitalization programs occupy a perfect niche that combines thorough medical care with optimal personal freedom. Within our partial hospitalization program, individuals can take advantage of several therapeutic approaches like group therapy and holistic therapy.
How Long Does PHP Last?
A PHP typically lasts for several hours a day about 3-5 times per week. This may vary based on the facility itself and what a patient needs. As for duration, partial hospitalization programs usually last a month more or less.
PHP Counseling for Mental Health Disorders and Addiction
Individuals can also get the dual diagnosis treatment they require in a PHP. Dual diagnosis treatment can help individuals who are struggling with a substance use disorder and mental health issue concurrently. Some. of the mental health concerns Northern Illinois Recovery Center can address include:
ADHD
Anxiety
Bipolar Disorder
Depression
PTSD
Patients at the Northern Illinois Recovery Center PHP can find quality addiction treatment without neglecting their work and personal responsibilities.
Choose the Best PHP for Your Needs at Northern Illinois Recovery Center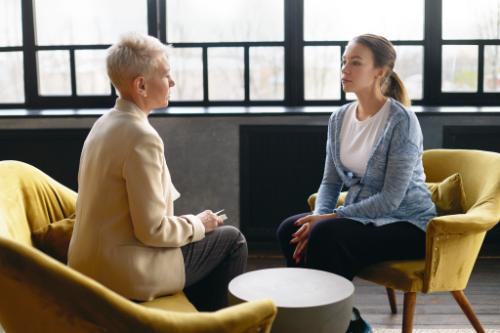 If you have been looking for the best partial hospitalization program near you, Northern Illinois Recovery Center may be just what you need. Our programs revolve around evidence-based treatments designed to produce results.
Our staff works as hard as you do to ensure that you can make a full recovery. Clients feel safe and welcome at our treatment center and truly believe that their counselors and specialists have their best interests at heart. You would be hard-pressed to find a more trusted and successful PHP Northern Illinois provides.
On top of a track record of success, Northern Illinois Recovery Center's partial hospitalization program can treat a full range of substance abuse addictions including:
Regardless of the substance that you struggle with, a PHP could be the perfect recovery method for you. Addiction is a complex disease making treatment a challenge no matter who you are or where you seek out support.
However, people can heal from addiction with the right support and make living with a chronic disease manageable. Reach out to our team at Northern Illinois Recovery Center today to find out more about the services we offer and if our PHP is right for you.
Get the help you need at Northern Illinois Recovery!
Northern Illinois Recovery Addiction Treatment Center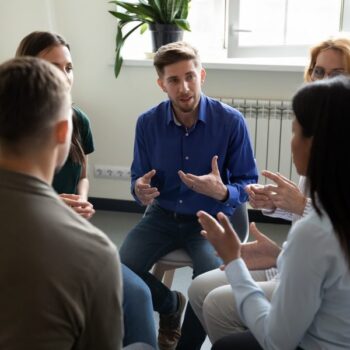 Get Help With Partial Hospitalization Program in Illinois
If you or a loved one is suffering from an addiction of any kind, whether it be a substance addiction or a behavioral addiction, contact us today.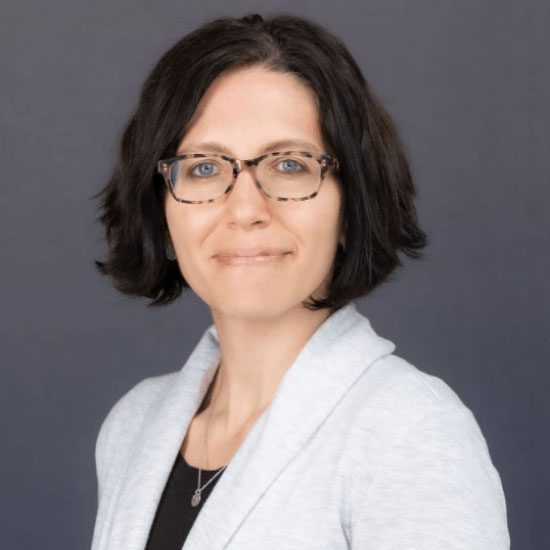 Licensed Physician and Surgeon
Dr. Beth Dunlap, a board-certified addiction medicine and family medicine physician, and is the medical director at Northern Illinois Recovery Center. She is responsible for overseeing all the integrated medical services at both campuses. Beth completed medical school, residency, and fellowship at Northwestern University, where she continues to serve on the faculty as a member of the Department of Family and Community Medicine. She has extensive experience in addiction medicine at all levels of care, and her clinical interests include integrated primary care and addiction medicine, harm reduction, and medication-assisted treatment.