It's common for larger cities to be flooded with drugs and crime. Wherever you have a populated area, you will have more drug trafficking. This leads to greater problems with drug addiction. Northern Illinois Recovery Center is a facility that provides extensive substance abuse rehab to the area, including heroin addiction treatment. Our heroin addiction rehab center is one important component in bringing the drug rates down, which, in turn, also helps reduce crime in the area.
What is Heroin?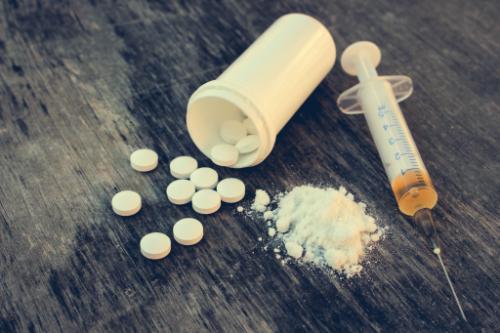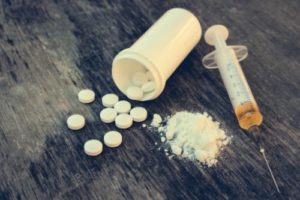 Heroin is a natural substance that originates from the seed of different opium plants. The plants come from Asia, Mexico, and Colombia. Heroin is either white, brown, or black and usually a powdery substance, although black heroin is more sticky.
Sometimes the person selling the drug mixes it with other substances to make more money from the drug, which makes it even more dangerous than it already is.
People use heroin in different ways. The most common method of use is to inject it into the veins. Injecting heroin makes the drug go straight to the bloodstream, then providing more of an instant high. However, some people do snort or smoke the drug.
How Does Heroin Work On the Brain?
Heroin works quickly once it enters the body. This may account for part of why it's so highly addictive. It attaches to receptors in the brain called MORs, which stands for mu-opioid receptors. These receptors are responsible for much of our feelings of pleasure, well-being, excitement, and euphoria.
Additionally, the drug also activates the dopamine chemical in the brain, which is the reward center of the brain. This reinforces the person to continue doing the drug, leading to the need for the heroin addiction treatment programs Northern IL offers.
How Many People are Addicted to Heroin?
According to the National Institutes of Health, the use of heroin in the United States is increasing. Unfortunately, much of the increase in heroin we're seeing is in young adults ages 18-25. The number of people who admitted to doing the drug during the year was 948,000.
Another startling statistic from the NIH is that more people are trying heroin for the first time, which means that drug education does not seem to be getting through to people. In fact, the number of people who tried heroin for the first time had doubled in 2016 from 2006. These numbers indicate that the only solution for those struggling with drug addiction problems is a heroin rehab in Illinois.
How Illinois Heroin Addiction Treatment Programs Reduce Addiction
The effects of heroin use and addiction are many. The crisis of heroin addiction, according to the NIH, has led to "the number of people meeting Diagnostic and Statistical Manual of Mental Disorders, 4th edition (DSM-IV) criteria for dependence or heroin use disorder increased dramatically from 214,000 in 2002 to 626,000 in 2016."
Addiction rehab programs allow users to come off heroin in a safe and medically supervised manner. Clinical technicians oversee rehab participants in a facility that is a cross between a living area and a gathering place. The atmosphere in addiction treatment centers is non-judgmental, compassionate, and understanding.
When you attend an addiction rehab, your chances for recovery are much higher than trying to do it alone. You will also have the support of others in a similar situation as you, and you have the guidance of professional medical staff.
What to Expect in an Illinois Heroin Addiction Rehab Center
During heroin rehab, you will have experienced clinicians customize a treatment plan for you. There are a variety of customizable options for heroin addiction treatment. For instance, some individuals may see the most benefits from a medication-assisted treatment or MAT program. This is typically an approach that best fits those who have been struggling long-term with heroin addiction. It is designed to help individuals by using strictly administered medications like Suboxone or methadone to reduce cravings and minimize withdrawal symptoms. Doing so allows individuals to focus on their therapy and not just heal physically but psychologically as well. Whether in one of our standard addiction treatment programs or our MAT program, individuals can take advantage of the same high quality and varied therapies such as:
Group therapy
Individual counseling sessions
Family therapy
Dialectical behavior therapy
Another option in our heroin addiction rehab is dual diagnosis treatment. It's very common for individuals to develop a substance use disorder like a heroin addiction due in part to an attempt to self-medicate because of an underlying mental health issue. Often, individuals are unaware they are struggling with a mental health issue or leading to their substance abuse. Also, addiction puts individuals at a higher risk of developing a mental health concern. Through dual diagnosis treatment, a co-occurring disorder (when someone struggles with both addiction and mental health issues) can be addressed so that individuals heal more completely. At Northern Illinois Recovery Center, our dual diagnosis treatment program can address:
ADHD (attention deficit hyperactivity disorder)
Anxiety
Bipolar disorder
Depression
PTSD (post-traumatic stress disorder)
Heroin addiction can be intense and severe. It can be made complicated by co-occurring issues and may need targeted treatment like what MAT offers. Fortunately, Northern Illinois Recovery Center has the capacity, expertise, and experience to help.
Learn More About Our Heroin Addiction Treatment Facility
Introducing Northern Illinois Recovery Center, a place where healing is possible. Our heroin addiction treatment in Illinois is designed with our guests' needs in mind. For example, some of the programs include:
Partial hospitalization program (PHP)
Intensive outpatient program (IOP)
Outpatient treatment
Sober living program
Don't let heroin take any more of your life. You can overcome this addiction by going to an Illinois heroin addiction rehab center. Contact us at 855.786.1978, and we'll help you every step of the way.