If you're looking for substance abuse treatment centers that accept Aetna insurance, look no further than Northern Illinois Recovery. Let us help you navigate the details of your insurance coverage so you can begin pursuing freedom from addiction.
Finding the right treatment center to address substance abuse issues can be hard. It can be challenging to determine which addiction rehab centers offer the programs you need and accept the health insurance plan you have.
But, here at Northern Illinois Recovery Center, clarity and transparency are our priorities. We take your health and recovery seriously. So, rest assured that we will walk you through the details of the health insurance plans we accept and the addiction treatment costs you should know about.

About Aetna Rehab Provider Network
Approximately 39 million people count on Aetna. This health insurance provider is a CVS Health company that provides multiple health insurance plans and services. Aetna insurance policies, plans, and services include the following:
Medicaid services
Dental insurance coverage
Medical insurance coverage
Pharmacy insurance coverage
Medical management
Behavioral health programs
Needless to say, people can likely find the medical help they need with Aetna insurance coverage. Many medical and behavioral health treatment providers accept Aetna insurance. Those who have Aetna coverage and are in search of a good medical provider or treatment facility can certainly find what they desire!
Overview: Aetna Addiction Treatment Insurance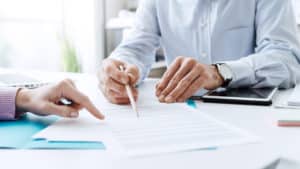 Here at Northern Illinois Recovery, we work with various insurance providers. We understand that the cost of rehab is one of the main reasons people do not get addiction treatment. It can be difficult to pay for drug and alcohol rehab out-of-pocket. But, fortunately, we accept Aetna insurance (among other insurance providers).
Whether you have Aetna insurance or another medical insurance policy, it is essential to know that your insurance provider is required under the Affordable Care Act to provide coverage for addiction and substance abuse treatment.
If you have an Aetna insurance policy, your insurance company offers different levels of coverage. Also, Aetna's insurance covers many types of substance abuse treatment. But they may work with certain providers or treatment centers.
Addiction treatment centers typically accept various types of insurance. But, since each health insurance plan is unique, it is best to contact either your insurance carrier or the addiction treatment center. This can ensure you receive the most accurate information regarding your coverage options.
Rehabs Covered by Aetna
Again, Aetna insurance coverage extends to substance abuse treatment and behavioral health rehab! So, individuals who are hoping to have their insurance pay for their substance abuse treatment can do so.