Rehab Admissions at Northern Illinois Recovery Center
Drug and alcohol rehab is potentially life-saving treatment. Anyone in need of this treatment should be able to get easy access to it. For that reason, Northern Illinois Recovery Center works hard to make the rehab admissions process as simple as possible. You deserve to live your life free from addiction and access to treatment is the first step. By making treatment programs accessible people are more likely to enroll and find recovery.
The Rehab Admissions Process Simplified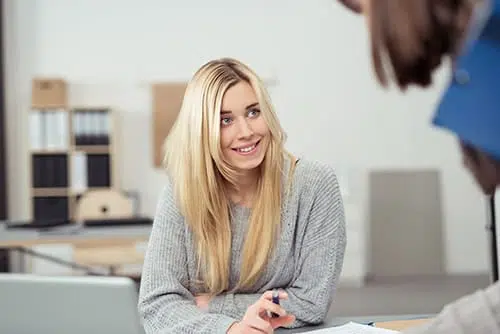 Northern Illinois Recovery Center was founded on the idea of making addiction treatment more accessible. We strive to not only keep our programs cost-effective but also accessible, as we are based in an area where many people drive several miles for treatment. In keeping with this philosophy, we work hard to streamline the rehab admissions process and get you into treatment easily and quickly.
Once you reach out to us here at Northern Illinois Recovery Center, we begin your treatment with an initial intake assessment. This is a meeting between you and a counselor for you to openly and honestly discuss your struggles with addiction. The conversation you have will help our staff formulate a regimen of addiction therapy services that are effective for your specific needs. Your treatment plan could involve a variety of therapies including:
Individual therapy
Group therapy
Family counseling
Trauma therapy
12 step program
Often, simply having a better understanding of what you'll go through during rehab admissions can help take away some of the anxiety of entering treatment. Knowing what's to come, you can then feel confident in yourself and your future.
Understanding Rehab Admissions
Making the decision to enroll in Northern Illinois Recovery Center is an important first step in your recovery. How you progress towards that recovery depends on the type of program you enter. We are constantly accepting rehab admissions to each of our programs which include:
Our programs are centered around outpatient options in order to provide the most accessible treatment possible to our clients. Enrolling at Northern Illinois Recovery Center does not mean that you are committing to a long-term facility you'll stay at day and night. Our clients can maintain their personal independence during treatment. They are able to maintain jobs, relationships, and family responsibilities without forgoing their much-needed treatment. At the same time, we offer varying levels of outpatient rehab. This ensures each client gets the exact level of treatment they need.
A partial hospitalization program, or PHP, works well for the most severe addiction cases and includes the most medical intervention to alleviate withdrawal symptoms. In this program, clients can work closely with medical staff to detox and ensure a safe comfortable entry into recovery.
Intensive outpatient programs, or IOPs, are a form of outpatient programs for serious addictions cases. They also work as effective follow-ups to PHPs. Clients who don't need medical assistance can still receive top-notch treatment and help in IOPs.
Standard outpatient programs make a great follow up program or standalone treatment. Clients with the least severe addictions find outpatient programs useful to keep them on track while maintaining their daily lives.
Reach out to Northern Illinois Recovery Center
Hopefully, you have a better understanding of the rehab admissions process. Use this understanding to make an informed decision on your treatment. Northern Illinois Recovery Center makes getting through admissions easy so you can focus on recovery. Contact us today at 855.786.1978 to get the process started!