After completing an addiction treatment program, former addiction treatment clients are sent out to test their sober wings. Substance abuse can make an aggressive return without the support on your side. In many cases, the individual is up to the challenge and ready to get back to living a normal life. Unfortunately, some people are still a little skittish about their ability to handle their responsibilities without relapsing from substance use. For these folks, enrolling in a structured sober living program makes perfect sense for the reasons we will identify below.
What Is a Structured Sober Living Program?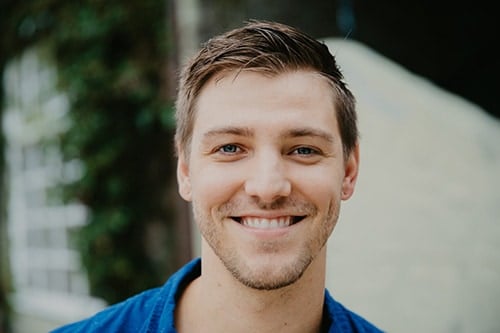 The goal of sober living providers is to give recovering addiction sufferers a bridge between treatment and going home. Aftercare programs often prove to be an invaluable asset to people in recovery who might still be vulnerable to their alcohol and drug addiction. Even with the right coping skills, people don't always feel comfortable jumping straight into the deep end of the pool. For this reason, sober living is a popular form of aftercare program within the addiction treatment community.
Addiction recovery organizations often run sober living homes with the help of addiction treatment staff and others in recovery. A sober living program in Northern Illinois will generally serve rehabs in the same region. 
Each facility provides a set of rules that residents have to abide by. There's zero tolerance for any relapse. Beyond that, all residents assume responsibilities around the home, attend 12-Step programs like NA and AA, and work in groups to develop support resources for the future.
As the resident progresses in their recovery, then they can slowly take on more responsibility. That might include reconnecting with family and going back to school/work. When all the stars align, and the resident feels strong enough, they are free to head out on their own.
What's the Difference Between Sober Living Homes and Halfway Houses?
A halfway house serves as the transitionary point of recovery residences. The goal of a halfway house is to usher human services to those in recovery such as peer-led groups. The services offered at a halfway house are similar to sober living homes. Drug tests are common in a recovery residence. A halfway house is usually sponsored by the state, such as the Illinois Department. The Illinois Department can provide court-mandated human services for alcohol and drug recovery.
What is it Like Living in Illinois Sober Living Homes?
An Illinois sober living home may vary with the services and housing offered considering that most are privately owned. An Illinois sober living home can operate from an apartment, condo, or campus. A recovery home, such as Oxford Houses, serves as a non-profit licensed facility that can house up to six to fifteen. A sober living home can be structured differently and offer shared bedrooms — outlining specific rules to maintain residence. The length of time spent in recovery residence may vary depending on the quality of the addiction program although it's recommended to remain in recovery residences for 90 days.
Recovery homes typically include:
Single rooms for senior residents

Daily chores

Visitor hours

Mealtimes

Curfews

12-Step Meeting Requirements
What is the Meaning of Sober Living?
A sober living home is an umbrella term for a safe place for those to recover in a residence with others in varying stages of addiction treatment. A halfway house is a common term most assume when they hear sober living homes. Sobriety from drugs and alcohol demands discipline and a supportive environment. Roughly 40-60% of people in recovery will relapse at least once.
The Benefits of a Sober Living Program in Northern Illinois
At Northern Illinois Recovery, we strongly believe in the benefits of structured sober living programs. We promote these programs because of our awareness of the benefits they give our former clients through structured operations. Substance use disorders do not have to be a final sentence for you.
The primary goal of a structured sober living program is to bring the structure back into people's lives in recovery. Unfortunately, that's something far too many addiction sufferers lose as drugs and/or alcohol wrecks their lives. They need the time in the sober living Northern Illinois offers to help them get their lives back in order.
Besides rebuilding the structure in clients' lives, a sober living Northern Illinois program will introduce people in recovery to other people. At a sober living community, these people can provide detailed insights into their substance abuse, in hopes to give clarity to those who are at different stages. They will hopefully learn to be supportive of each other, creating support resources for the future. Other benefits of the sober living Northern Illinois offers could also include:
Job search/placement services

An introduction to

12-Step programs

Long term residence

An opportunity to distance themselves from the people, places, and things that could prompt triggers and temptation
Getting Help at Northern Illinois Recovery
As a successful regional addiction treatment facility, we are proud of the clients we get a chance to help. We work hard to put every one of them firmly on the road to a lasting recovery. They are almost home by the time they are ready to find a sober living program Northern Illinois offers. In many cases, it's a structured sober living program that delivers them the rest of the way there. Here's some info about our services:
We also offer a dual diagnosis treatment program to assist individuals struggling with a co-occurring disorder (when addiction is present alongside a mental health concern). Some of the mental health therapies we offer include:
ADHD Programs

Anxiety Treatment Programs

Bipolar Disorder Treatment Programs

Depression Treatment Program

PTSD Treatment Program
Once you are ready to leave treatment, you might want to consider a structured sober living program instead of going home. The time you invest in rebuilding your life will pay dividends. At Northern Illinois Recovery, we can take you from treatment through to a full recovery. Contact us today.