Across the United States, approximately one in three people know someone who is addicted to opioids. According to the National Institutes of Health, over 130 people die every day due to an opioid overdose. In Illinois alone, the opioid crisis reaches record high levels with 2,202 deaths from opioids in 2017. This equals 17.2 deaths per 100,000 people, which surpasses the national average of 14.6 deaths per 100,000 people. Of course, this alone indicates the vital need for a substance abuse rehab center specializing in opioid addiction in Illinois.
The History of Opioids
Opioids have been used in the United States since the 1860s. Wounded soldiers in the war were treated with morphine to help dull the pain. However, soon the soldiers became dependent on morphine.
By 1898, Bayer Company introduced heroin because they thought it would be less addictive than morphine. History proved this false.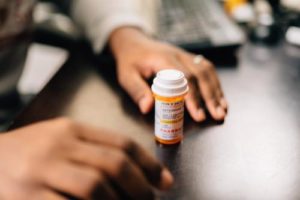 As people struggled with the habit-forming consequences of opioid addiction, the United States Congress would then pass the Controlled Substance Act. This law placed drugs in categories based on their potential for misuse. Some common opioids include:
Hydrocodone (Vicodin, Hycodan)
Oxycodone (Oxycontin, Percoset)
Fentanyl (Duragesic)
Codeine
Hydromorphone (Dilaudid)
Morphine (MS Contin, Kadian)
The Controlled Substance Act was an effort to put more restrictions on drug prescriptions. Congress, therefore, hoped this would stem the tide of opioid addiction and abuse.
The Rise of the Opioid Epidemic
With more restrictive laws in place, it would then seem opioid abuse would be rare. However, the opposite occurred. By the 2000s, the drug epidemic was in full swing. What happened?
During the late 1990s, pharmaceutical companies convinced doctors that opioids were not that addictive after all. Doctors, therefore, began writing more prescriptions for opioid pain relievers. In fact, opioids were often the first choice for individuals complaining of pain. Doctors also wrote the prescriptions with ease and without thought of any looming crisis. Before the medical community realized what was happening, scores of people were addicted to opioids.
When doctors came to understand the addictive nature of opioids, it was tough to get people off the medication. There was now a need for opioid addiction treatment programs to help people come safely off opioids.
The Need for Opioid Addiction Rehab Center
With the rising opioid epidemic, the need for opioid rehab is obvious. However, only a small percentage of individuals who need substance abuse treatment seek it out. At Northern Illinois Recovery Center, we strive to make treatment accessible and to educate people about their options so that those who need support can get it. Opioid addiction treatment typically begins with medically supervised detox, after which individuals will enter into an addiction treatment program that fits their unique needs. At Northern Illinois Recovery Center, we offer several addiction treatment programs such as:
Partial hospitalization program (PHP)
Intensive outpatient program (IOP)
Telehealth intensive outpatient program
Outpatient treatment
Relapse prevention
Structured sober living
Aftercare
Across all these programs, therapy is a major component for treating opioid addiction. For example, some of the therapies proven to help those struggling with opioid abuse include:
Cognitive-behavioral therapy (CBT)
Dialectical behavior therapy (DBT)
Trauma therapy
Family therapy
Group therapy
Individuals in our programs will work alongside their counselors and therapists to determine which therapeutic approach will best meet their needs. Of course, as individuals progress, their therapy will be adjusted to meet their needs.
The Importance of Dual Diagnosis Treatment
When seeking opioid addiction treatment, it's essential to determine if dual diagnosis treatment is necessary. A substance use disorder like heroin addiction puts individuals at greater risk of developing a mental health concern like anxiety or depression. Also, it's very common for individuals who are abusing substances to be doing so because of an unknown underlying mental health issue. This means that their substance abuse partially grows out of an attempt to self-medicate. Unfortunately, this approach doesn't address the mental health issue and worsens the individual's addiction. Through dual diagnosis treatment, individuals receive treatment for both their dependency and mental health issues simultaneously. This allows them to heal more fully and reduce the likelihood of future relapse. Some of the dual diagnosis treatment programs we offer include:
ADHD programs
Anxiety treatment programs
Bipolar disorder treatment programs
Depression treatment program
PTSD treatment program
Introducing Northern Illinois Recovery Center
Northern Illinois Recovery Center is a personalized treatment center for opioid addiction. We have been helping clients heal long-term for over 20 years. For example, some of our treatments and programs include:
Professional assessment
Mental health services
Extended care (90-day program)
Dual diagnosis therapy
Individual therapy
Medication-assisted treatment
At Northern Illinois Recovery Center, clients receive individualized treatment that suits their particular case. We also specialize in helping professional individuals transition back into their careers with ease. Our research-based substance abuse programs help clients get to the root of their problems, so healing is thorough and comprehensive.
Don't let addiction control your life. Find hope and healing at an opioid addiction rehab center. You can overcome your opioid addiction with our help. Contact us at 855.786.1978, and we'll get you on the road to recovery.