According to the Center for Disease Control and Prevention (CDC), approximately 100,306 people died due to drug overdose in the United States during the 12-month period ending in April 2021. Of course, this alone indicates the vital need for a substance abuse rehab center specializing in opioid addiction in Illinois.

The History of Opioids
Opioids have been used in the United States since the 1860s. Wounded soldiers in the war were treated with morphine to help dull the pain. However, soon the soldiers became dependent on morphine. By 1898, Bayer Company introduced heroin because they thought it would be less addictive than morphine. History proved this false.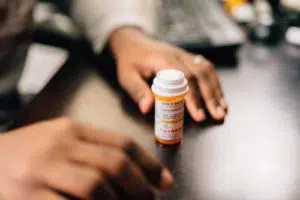 As people struggled with the habit-forming consequences of opioid addiction, the United States Congress would then pass the Controlled Substance Act. This law placed drugs in categories based on their potential for misuse.
The Controlled Substance Act was an effort to put more restrictions on drug prescriptions. Congress, therefore, hoped this would stem the tide of opioid addiction and abuse.
The Rise of the Opioid Epidemic
With more restrictive laws in place, it would then seem opioid and opiate addiction would be rare. However, the opposite occurred. By the 2000s, the drug epidemic was in full swing. What happened?
During the late 1990s, pharmaceutical companies convinced doctors that opioids were not that addictive after all. Doctors, therefore, began writing more prescriptions for opioid pain relievers. In fact, opioids were often the first choice for individuals complaining of pain. Medical professionals also wrote the prescriptions with ease and without thought of any looming crisis. Before the medical community realized what was happening, scores of people were addicted to opioids.
When doctors came to understand the addictive nature of opioids, it was tough to get people off the medication. There was now a need for opioid addiction treatment programs to help people come safely off opioids.
What are Opioids?
"Opioids" is the name of a class of drugs that are naturally found in the opium poppy plant. The opioid class also includes synthetic and semi-synthetic chemicals. They interact with the brain's opioid receptors and produce various effects on the brain.
Prescription opioid drugs may produce pain relief and other desirable effects. They do this by blocking pain signals that are sent between the body and the brain. Individuals who suffer from chronic, mild, or severe pain may receive prescriptions for opioid pain medications.
Prescription painkillers are legal and, in many cases, safe to use. However, some individuals may find themselves suffering from painkiller misuse, dependence, or addiction.
Some people also use the illicit drug heroin. This illegal substance is highly addictive and is often a cause for individuals to seek the help of an addiction treatment facility. Both illicit opioids and prescription opioids can produce pleasurable effects for those who use them.
Individuals may experience relaxation or the feeling of being "high" when they use opioid drugs. As a result of this substance use, individuals may develop opioid use disorder. This may lead to the need for professional opioid treatment programs.
Opioids vs. Opiates: What's the Difference?
Often, when discussing opioid substances, opiates may also be mentioned. In some cases, the two terms may be used interchangeably. But understanding the difference between opioid and opiate drugs can be helpful when it comes to seeking opioid treatment for you or someone you know.
Opioids can be natural, synthetic, or semi-synthetic. The term "opiates" refers to only natural opioid substances. In essence, all opiates are opioids, but not all opioids are opiates. Still, when it comes to getting treatment, it is important to know that an opioid treatment program can also help those who are in search of opiate addiction treatment programs.
Types of opioids and opiates include:
Individuals may abuse opioids orally or intravenously. This can impact the way in which opioids or opiates interact with opioid receptors and affect those who use them.
Signs and Symptoms of Opioid Abuse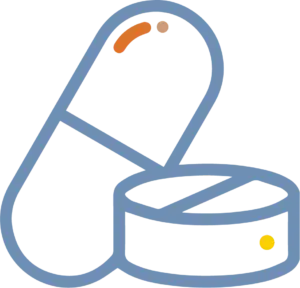 Signs that a person may need addiction treatment for an opiate or opioid use disorder may vary from case to case. But, the following signs and symptoms can indicate that a person is struggling with addiction:
Itchy skin
Impulsiveness
Social withdrawal
Using more opioids than prescribed
Stealing prescription opioids from friends or family members
Receiving prescription opioids from various doctors ("doctor shopping")
Engagement in risky and dangerous behaviors (i.e. driving while under the influence of opioids, etc.)
Sudden behavioral changes (i.e. moodiness, irritability, uncharacteristic happiness, etc.)
Difficulty staying awake and changes in sleep patterns
Needle marks (due to intravenous substance abuse)
Loss of interest in previously enjoyable activities
Dishonesty about substance abuse problems
Unexplained weight loss
Constricted pupils
Individuals who suffer from substance use disorders often find themselves spending time with other people who are abusing drugs. They may spend less time with family members and friends as a result of these new relationships.
Opioid Withdrawal Symptoms
When people stop drinking alcohol or using drugs after having a substance dependence problem, their bodies experience withdrawal symptoms. The withdrawal process can differ depending on the type of substance a person was abusing. Withdrawal symptoms will also vary depending on how long a person was abusing alcohol or drugs.
People who experience opioid withdrawal symptoms may encounter the following issues:
Nausea
Anxiety
Vomiting
Insomnia
Muscle aches
Excessive yawning
Excessive sweating
Stomach cramps
Dilated pupils
Goosebumps
Runny nose
Irritability
Diarrhea
When individuals suffer from opioid withdrawal symptoms, the effects can be uncomfortable and even dangerous. As such, it is important to seek professional treatment in order to end opioid addiction in their lives. This will ensure that individuals have medical and professional assistance as they withdraw from substance use.
Why Opioid Treatment Programs are Necessary
With the rising opioid epidemic, the need for opioid treatment programs is obvious. However, only a small percentage of individuals who need drug abuse rehab seek it out. At Northern Illinois Recovery Center, we strive to make rehab accessible and to educate people about their options so that those who need support can get it. We provide treatment options that offer hope to our clients who are suffering from alcohol or drug addiction.
Treatment Options for Opioid Dependence
Some of the treatment programs that can help individuals suffering from drug abuse may include the following: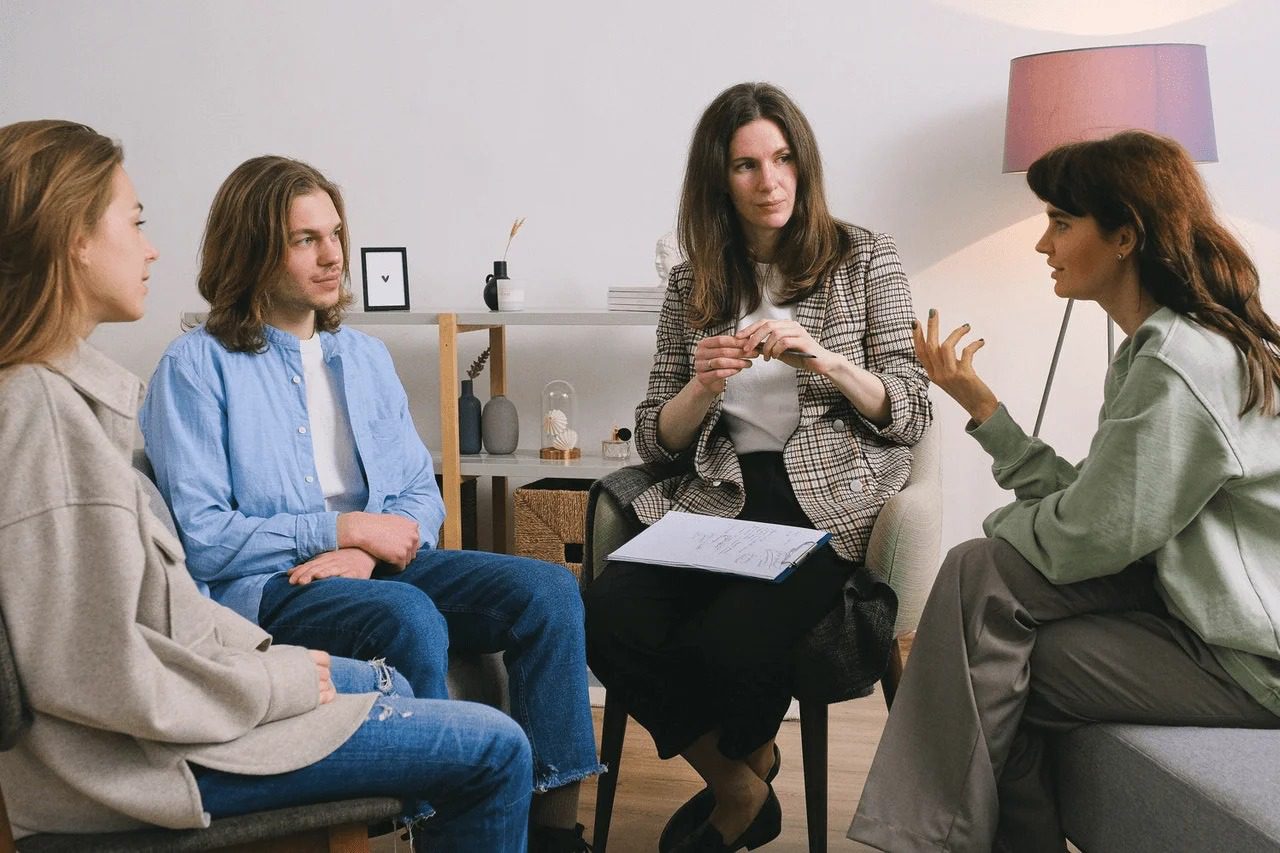 Opioid use disorder rehab typically begins with medically supervised detox or a medication-assisted treatment (MAT) program. Afterward, individuals will enter into an addiction treatment program that fits their unique needs.
When it comes to deciding whether outpatient rehab or inpatient rehab is the right choice, it is important to take into account the benefits of both treatment options. Treatment centers that offer inpatient rehab allow individuals to live at their rehab center for the duration of their rehab. Treatment centers that offer outpatient rehab services allow patients to receive treatment during the day while living at home or in a sober living environment.
Inpatient treatment can be beneficial for those who are dealing with a severe opioid addiction. Inpatient treatment may also be the best option for those who have experienced an opioid overdose. On the other hand, outpatient rehab may be the best option for those who have already finished residential treatment. Also, individuals who are dealing with a less-than-severe addiction may find that outpatient abuse treatment is the right choice for them.
More About Treatment Options for Opioid Rehab
Heroin, morphine, and other opioids are addictive and harmful to many people. But, here at Northern Illinois Recovery Center, we strive to offer a rehab program that extends hope to those who are searching for a comprehensive and compassionate treatment facility.
We understand the need for rehab centers that address the needs of the whole person. So, we take an interest in the mental and physical health of our patients. We work endlessly to make sure individuals achieve long-term recovery, not just a "quick fix" for addiction.
This mission is what drives us to offer a continuum of care for those who are searching for freedom from drug abuse. In addition to inpatient and outpatient addiction treatment approaches, we also offer intensive outpatient and partial hospitalization programs. These work to help individuals transition from residential programs to life outside of treatment.
Therapy for Opioid Use Disorder Treatment
Across all these programs, behavioral therapy is a major component of treatment for opioid addiction. Some of the types of therapy we include in our substance abuse treatment programs include the following:
Whether a person engages in individual counseling or group counseling, the impact of behavioral therapy can be life-changing in the most positive ways. Therapy offers people the opportunity to discuss their challenges with addiction specialists and therapists who truly understand the challenges of dealing with addiction. Also, while in group therapy, people can talk about their struggles in victories with other recovering individuals.
Patients in our rehab programs will work alongside their counselors and therapists to determine which behavioral therapy approach will best meet their needs. Of course, as individuals progress, their therapy will be adjusted to meet their needs.
Dual Diagnosis Treatment for Opioid Rehab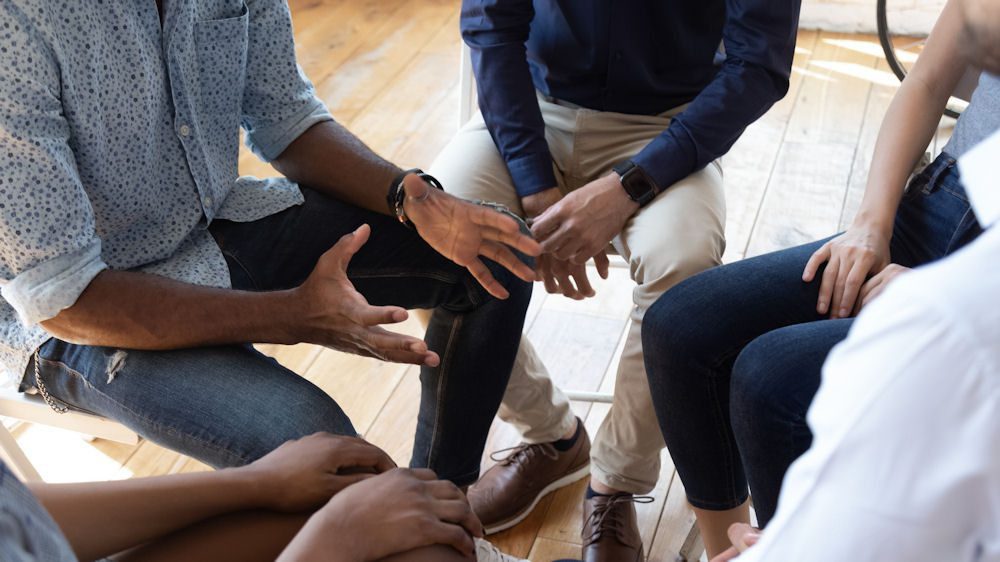 When seeking opioid rehab, it's essential to determine if dual diagnosis treatment is necessary. A substance use disorder like heroin addiction puts individuals at greater risk of developing mental health concerns, such as anxiety or depression.
Also, it's very common for individuals who are abusing substances to be doing so because of an unknown underlying mental health disorder. This means that their substance abuse partially grows out of an attempt to self-medicate. Unfortunately, this approach doesn't address the mental health issue and worsens the individual's addiction.
Through dual diagnosis treatment, individuals receive treatment for both their dependency and mental health issues simultaneously. This allows them to heal more fully and it reduces the likelihood of future relapse. Some of the mental disorders that often co-occur with addiction include the following:
Depression
Bipolar disorder
Anxiety disorders
Post-traumatic stress disorder (PTSD)
Attention-deficit hyperactivity disorder (ADHD)
At Northern Illinois Recovery Center, we know that many of our patients who are seeking opioid rehab may also need mental health services. It is common to see individuals suffer from substance abuse and mental health disorders simultaneously. Fortunately, our dual diagnosis treatment program addresses substance abuse and mental health challenges at the same time.
Receive Opioid Addiction Treatment at Northern Illinois Recovery Center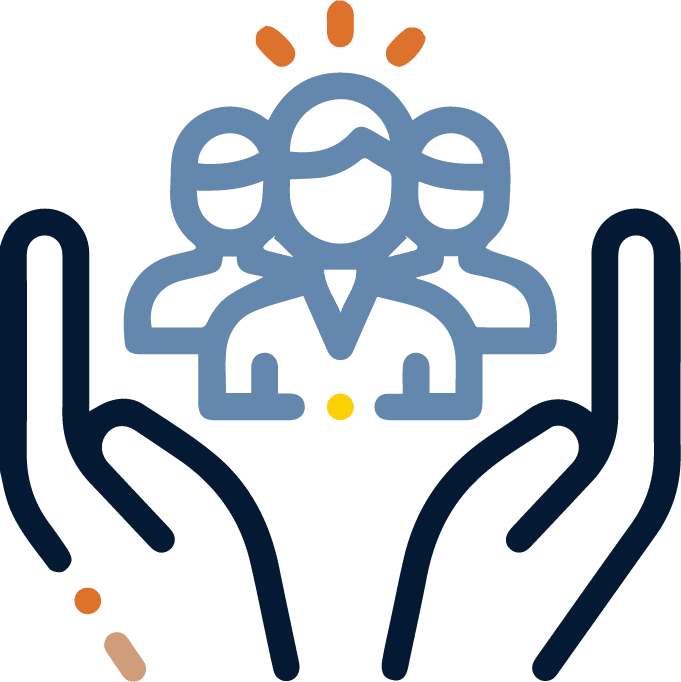 Northern Illinois Recovery Center is a treatment center that offers help for many types of substance use disorders, including opioid and opiate addiction. We have been helping clients heal long-term for over 20 years. For example, some of our treatments and programs include:
Professional assessment
Mental health services
Extended care (90-day program)
Dual diagnosis therapy
At our rehab center, clients receive individualized treatment that suits their needs. Our evidence-based treatment programs help clients get to the root of their problems, so healing is thorough and comprehensive.
We realize that the opioid rehab cost may be an area of concern for those who are looking for rehab. But, many treatment centers accept health insurance. This includes our facility here in Illinois. When you reach out to us, our team will help you determine what your insurance provider covers regarding addiction rehab.
Don't let addiction control your life. Find hope and healing at an opioid addiction treatment center. You can overcome your opioid addiction with our help. Give us a call today and we'll help you get started on the road to recovery.
Get the help you need at Northern Illinois Recovery!
Northern Illinois Recovery Addiction Treatment Center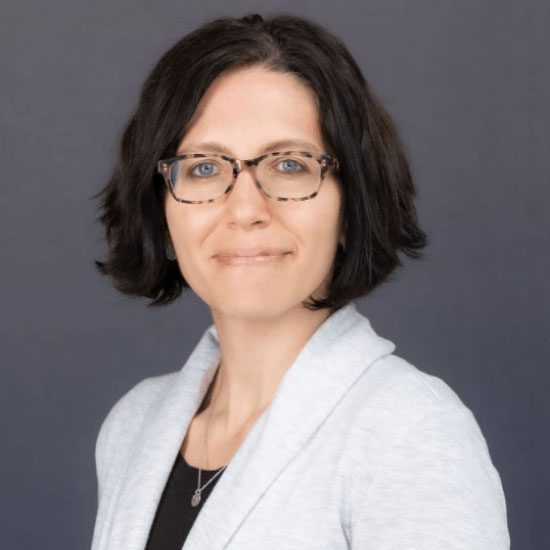 Licensed Physician and Surgeon
Dr. Beth Dunlap, a board-certified addiction medicine and family medicine physician, and is the medical director at Northern Illinois Recovery Center. She is responsible for overseeing all the integrated medical services at both campuses. Beth completed medical school, residency, and fellowship at Northwestern University, where she continues to serve on the faculty as a member of the Department of Family and Community Medicine. She has extensive experience in addiction medicine at all levels of care, and her clinical interests include integrated primary care and addiction medicine, harm reduction, and medication-assisted treatment.