Illinois Drug Addiction Rehab Center
If you are currently suffering from drug addiction, you may feel that you are alone with no hope in sight. However, you should know that regardless of how deep you are into your addiction, there is help available at our Illinois drug rehab center. We help people just like you overcome the worst drug addictions every single day in our substance abuse treatment in Illinois.
We offer effective outpatient services that can help you get off drugs and stay off drugs. Our recovery center offers a warm and relaxing environment with professionals who genuinely care about your recovery. We can take you from addiction to recovery one step at a time while providing long-term support.
Our treatment center is located in Crystal Lake, just 50 miles from Chicago. To find out more about our facilities and the substance abuse rehab we offer at Northern Illinois Recovery Center, reach out to us. Reclaim your life free from the grips of drug addiction.
Understanding Drug Rehab Illinois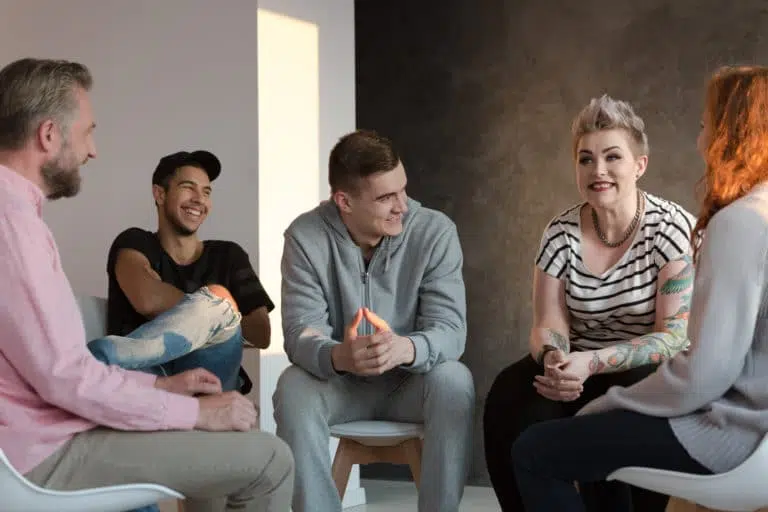 Regardless of what type of drugs you are addicted to, Northern Illinois Recovery Center can help you work through your addiction until you are on the road to recovery. Whether you are going through the early stages of recovery or getting ready to complete your treatment program, our goal is to see you succeed at every level.
Although drug addiction rehab is never easy, it is always worth it. The most challenging phase of your recovery is during detox. Your body is cleaning the drug out of the system and on its way toward healing.
Once you get through detox, you will begin your treatment, which typically includes a combination of individual and group therapy programs. You can also decide whether you need outpatient care or partial hospitalization.
Regardless of which path you choose, you can feel confident that you will receive support from your loved ones, friends, support groups, and, of course, the warm and caring staff here at Northern Illinois Recovery Center.
Drug Rehab Services We Offer
At Northern Illinois Recovery Center, we offer comprehensive substance abuse rehab. Because we understand that each person will create their own unique path to recovery, we make it a point to provide varied treatment programs to cater to the specific needs of our clients. Individuals can enter into addiction treatment programs in Illinois that best meets their needs and help them achieve their goals in recovery. They can also move through treatment programs progressively as their needs and conditions change.
Our substance use disorder treatment programs include:
Drug and Alcohol Detox
Detox, also known as detoxification, is the process of clearing the body of alcohol or drugs that an individual has consumed. The main purpose of the detoxification process is to carefully manage withdrawal symptoms when an individual stops engaging in drug and alcohol abuse. It is essential to note that every individual has a different experience with detox due to how long the drug was used and which drug was consumed.
The Process of Detoxification
Evaluation is the first step in which the medical team screens incoming patients for mental and physical health issues. During this step, doctors utilize blood tests to measure the number of drugs in the patient's system. This will help to determine the number of medications needed. There will also be a comprehensive review of medical, psychiatric, and drug histories. This information will assist with the patient's overall long-term treatment plan.
The next step is stabilization which will stabilize the patient with psychological and medical therapy. This step's main goal is to prevent any form of harm to the patient. During this time, doctors can prescribe addiction treatment medication to reduce withdrawal symptoms and prevent any further complications. The final step of detoxification is the preparation step for a treatment program.
Partial Hospitalization Program (PHP)
A partial hospitalization program is a type of treatment program that is more intensive than an intensive outpatient program (IOP). It is less intensive than a full inpatient program or a residential rehabilitation program. Compared to an IOP program, PHP requires more sessions and visits in a single week.
The commitment enforced in a PHP program is similar to a residential program. In a PHP program, the patient does not reside onsite at the actual facility during their treatment. There is freedom in choosing your own living arrangements.
Intensive Outpatient Programs (IOP)
Intensive outpatient programs (IOP) are Illinois addiction treatment programs utilized to address eating disorders, depression, addictions, and other dependencies that do not require round-the-clock supervision or detoxification. They empower patients to continue with their everyday lives in a way that residential programs do not. Residential programs require the patients to reside on-site, but at intensive outpatient programs, the patients can live at home.
This treatment program option is typically utilized in conjunction with inpatient programs as a way to assist clients in adapting ideally and steadily back into their communities and families. They are designed to help with relapse management, provide coping strategies, and establish support mechanisms. It's important to view an IOP program as an essential component of care for individuals seeking addiction treatment at an Illinois drug rehab center.
Telehealth Intensive Outpatient Program
We understand the significance of COVID-19 and the chaos it has enforced on daily life. There are numerous restaurants, sports arenas, and travel plans that have been affected. Huge parts of the workforce are working from home and under quarantine because of it.
So we understand that attending an addiction treatment center or a drug rehab in Illinois can present to be complicated. But don't fret! Northern Illinois Recovery's telehealth intensive outpatient program allows our clients to be able to access our professional and comforting staff along with all of their treatment materials.
Our telehealth intensive outpatient program covers a wide range of services that don't require the patient to be actually present. Due to the COVID-19 pandemic, telehealth opportunities have thoroughly increased in popularity. It's a brilliant idea to cut out the risk of exposure to the disease.
Outpatient Programs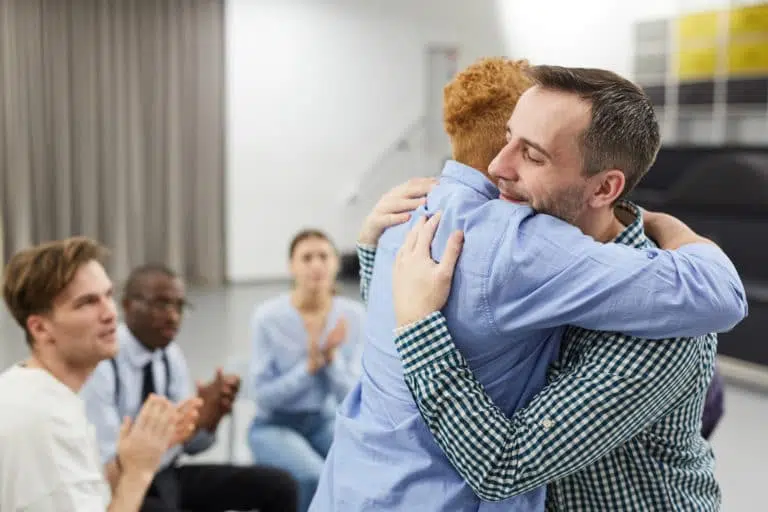 Outpatient drug rehab in Illinois is less limiting than inpatient Illinois addiction treatment. It typically requires 10 to 12 hours a week spent at the treatment center. The sessions during this program are ideally focused on individual and group counseling, teaching those who are struggling with an addiction how to cope without the drug, and drug abuse education.
Outpatient drug rehab in Illinois is flexible because it can be a great option for someone with a mild addiction or it can act as a part of a long-term Illinois addiction treatment program. Typically it lasts 3 to 6 months or over a year, which is similar to an inpatient Illinois addiction treatment program.
Sober Living Program
Sober living is a popular form of an aftercare program that has regularly been proven to assist individuals who still feel vulnerable to their addiction. Even after people are provided with the correct type of coping skills, they aren't always fearless to jump into an unknown area. The main goal of a sober living program is to give recovering people struggling a bridge between treatment and going home.
Each treatment facility creates and provides its own set of rules that its residents must abide by. There is a zero-tolerance for relapse. All residents must participate in the responsibilities around the home, attend 12-Step Programs such as AA and NA, and work in groups geared toward developing support resources for the future.
Relapse Prevention
A relapse prevention plan in an Illinois drug rehab treatment center is an essential tool for any individual in recovery. Utilizing a plan helps you to identify and recognize your own personal behaviors that could possibly point to relapse in the near future. It is also ideal in outlining an approach to get back on track and combat the same behaviors that were recognized.
It is typically a written document that the person creates with the help of their treatment team and in turn shares with their support group. A relapse prevention plan graciously offers an effective course of action for responding to cravings and triggers. The three-part process includes:
Physical relapse
Emotional relapse
Mental relapse
You don't have to worry if you do not know what type of treatment is right for you. We offer comprehensive assessments to identify what kind of addiction or mental health issues you have. We then make recommendations based on our evaluations. Call us today to find out more about what is available to you at our Illinois drug rehab center. Not only do we offer a variety of Illinois addiction treatment programs designed to meet the unique needs of each individual, but we also treat a broad range of drug addictions, such as:
Alcohol addiction
Barbiturate addiction
Benzo addiction
Cocaine addiction
Heroin addiction
Meth addiction
Opiate addiction
Opioid addiction
Prescription drug addiction
Xanax addiction
Northern Illinois Recovery Center offers the most comprehensive care you can find in the region.
Outpatient Drug Addiction Rehab Center
For some individuals, a tightly administered program like a partial hospitalization program or intensive outpatient program isn't the best route for healing. In this instance, our outpatient treatment program can be a boon. Our counselors and therapists are made available on a regular basis as we work to schedule sessions around the individual's calendar.
Sessions can be conducted virtually through our telehealth program or in person at our facility in Crystal Lake, near Chicago.
During outpatient care, you will have the flexibility of carrying out your day-to-day activities, such as taking care of your family or going to work. Your treatment will occur during scheduled sessions that work around your personal schedule.
However, don't equate outpatient rehab with the easier road. Your therapist will still work closely with you and give you plenty of programs, tools, and resources to help you get clean and stay clean. You will also participate in a support group that will empower you to overcome your addiction.
Learn More About Northern Illinois Recovery Center's Drug Addiction Rehab Center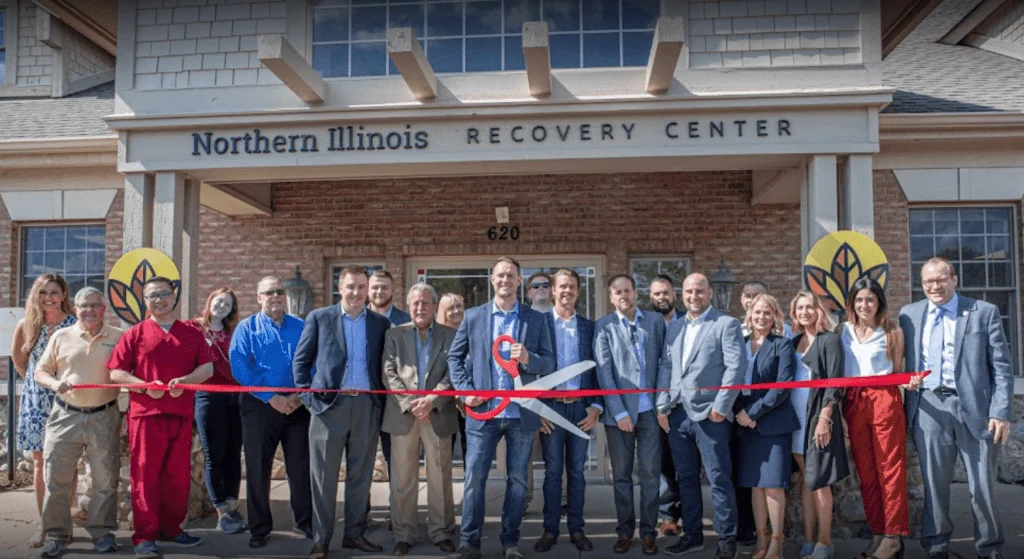 If you want to find out more about the therapy and treatment programs we offer, contact Northern Illinois Recovery Center. Our Illinois addiction treatment center is here to help you break the cycle of addiction and get on the road to recovery. Start your journey today.
Get the help you need at Northern Illinois Recovery!
Northern Illinois Recovery Addiction Treatment Center