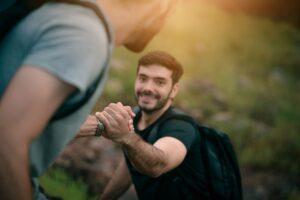 For many people living with addiction, rehab offers the chance to learn the skills needed to live life without using drugs or drinking. The structured environment of rehab allows people to practice sobriety in a safe, comfortable setting with the support of staff and peers. After leaving rehab, some people struggle with the transition and relapse in their drinking or drug use. To avoid this, people need to ensure they have support and ongoing treatment before leaving their rehab program. Structured sober living is one way that people continue their recovery work after leaving rehab. Sober living gives people the chance to practice sobriety in the real world surrounded by the support of a community.
If you or a loved one require addiction treatment or assistance in your aftercare planning, reach out to the Northern Illinois Recovery Center staff. We offer a range of programs designed to support people at every stage of recovery. For more information, call 855.786.1978 to speak with an admissions counselor.
What Is It Like to Live in a Sober Living Community?
Sober living programs vary depending on the needs of their residents. Some people choose to live in sober living as an alternative to rehab, and some use it as a bridge between rehab and the real world. Generally, the residents of a sober living community have:
Access to trained addiction support staff
Stable housing
A daily schedule
Assistance with money management, transportation, and job-seeking
Freedom to work, go to school, and socialize freely
Private bedroom
Communal kitchen and living spaces
A sober living facility gives people the opportunity to live their lives surrounded by others who are also in recovery. This means that people can get support from people who understand the issues surrounding addiction and recovery at any time.
Managing Sobriety After Rehab
It can be overwhelming to transition between the highly structured environment of rehab to the real world. There is a big difference between understanding how to use coping skills and actually using them. Many people struggle to apply what they've learned in rehab to their daily lives and feel unprepared to be plunged back into the stress of their home life. This is especially true if the rehab program wasn't long enough or didn't offer the resources and support you need.
Aftercare planning is an important but often overlooked part of addiction rehab. Detox and treatment are only the first steps in treating addiction and staying sober for life. Structured sober living communities can be the perfect bridge between rehab and the real world. Staying in a sober living house allows people to practice what they've learned in their daily lives while benefiting from their community's support and structure.
How Sober Living Supports Addiction Recovery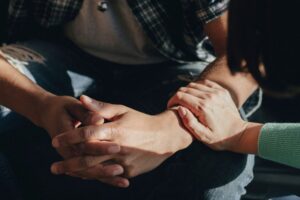 Research shows that spending a longer time in treatment or active recovery has more positive results than spending less time in treatment. Some benefits of structured sober living include:
Separation from people in recovery and their triggers
Safe, stable housing
New friends and community
Accountability
Access to trained addiction support staff
These benefits result in fewer instances of relapse, a complete recovery, and a better chance of long-term success. Numerous studies show that spending time in a sober living facility after rehab is a good way to continue the work of addiction treatment while slowly returning to your real life.
Learn More about Structured Sober Living at the Northern Illinois Recovery Center
If you or someone you love require addiction treatment or support at any stage of recovery, please reach out to the staff at the Northern Illinois Recovery Center. We offer programs designed to support and empower people working towards addiction recovery. In addition to our sober living program, we offer:
If you need treatment to overcome addiction, do not put it off for another day. Get the treatment you deserve. Call us today at 855.786.1978 or fill out an online intake form here.