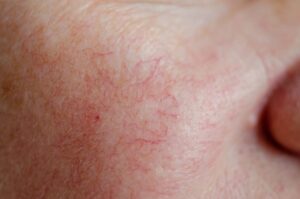 Despite all the glamorous marketing campaigns and advertising creatives that promote alcohol as a casual comfort of life, people should know that even just a small bit could bring about a number of adverse conditions, not the least of which are skin conditions from alcoholism.
Even worse is the fact that for other people, the adverse conditions brought about by alcohol could either be progressive in nature and get worse over time, or cause permanent damage that no amount of treatment could fix.
This is why people should really put more thought into how much alcohol they take since the popular advice of "drinking moderately" could be entirely subjective to how a person's body reacts to the alcohol. If you or someone you love is dealing with alcoholism, please contact us today to find out more about our Illinois alcohol rehab center.
What Skin Conditions Does Alcohol Bring?
Truth be told, there are a number of skin conditions that are generally associated with the chronic intake of alcohol, although dermatologists and medical professionals have their own opinion as to which ones could really be attributed solely to alcohol and not to other reasons.
What is the Treatment for Skin Conditions Caused by Alcoholism?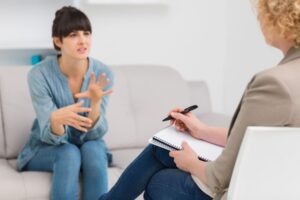 The very first treatment required to stop the progression of alcohol-driven skin conditions is to stop taking the cause of the condition: alcohol. While there are some people who do manage to stop their alcoholic habits on their own, the best way to go about it is through our alcohol and drug detox center in Illinois, as this procedure is highly structured to properly address all the considerations in addressing the problem of alcohol abuse, and it is also designed to deal with any medical complication that might arise during the process.
Following the completion of the medical detox is rehabilitation, where the person looking to quit alcohol is given therapy to deal with the urges to take alcohol once more, and also to help build a mindset and attitude that will allow them to cope with life and other stressors without having to resort to alcohol.
Find Help With Northern Illinois Recovery
Alcohol is one of the most difficult substances to quit, and also one of the easiest to get back in. This is why so many people suffer an almost immediate relapse after having completed one form of alcohol rehab or another. This is why we here at Northern Illinois Recovery put greater effort into helping people develop a healthy understanding of the problem and an even greater appreciation of how better life would be if they stick to the path to sobriety.
Some people with an alcohol abuse disorder never get a second chance to fix things, which is why we do our best to get it right the first time around. Talk to us now.