When it comes to treating anxiety, the decision may come down to Klonopin vs. Xanax. These are the two of the leading prescription medications for treating anxiety disorders in the short term. They are both effective at relieving symptoms of anxiety, depression, and panic disorder. They are also benzodiazepines (or benzos) which are effective at calming neurotransmitters in the brain, giving individuals a respite from the mood disorder they are struggling with.
Doctors prescribe benzos for all types of mental health issues.
While these medications help manage anxiety or depression, they can also create feelings of euphoria. Because of this, some people abuse the medication. A euphoric feeling can be highly addictive if you use Klonopin or Xanax for an extended period. Therefore, you should limit your use or stay within your doctor's prescription. Fortunately, Northern Illinois Recovery Center has an experienced and compassionate staff of counselors, therapists, and medical professionals that can help those who have developed a dependency or addiction to prescription medications.
What Is Klonopin Used For?
Klonopin is an FDA-approved anti-seizure medication that counteracts different chemical imbalances in the brain. The imbalances are what usually leads to anxiety disorders or ongoing panic attacks. You may also use Klonopin for conditions such as agoraphobia (fear of open spaces). It is designed to help individuals maintain calm in situations that may cause them distress due to their mood disorder.
Klonopin can stimulate GABA receptors in the brain. These receptors block neurotransmitters, which, in turn, keeps you from becoming aroused whenever you are faced with a stressful situation. If you can reduce this type of brain activity, then you are less likely to become anxious. Since Klonopin is a powerful drug, you should only use it on occasion, not every day.
Is Klonopin a Benzo?
Klonopin, known generically as clonazepam, is a benzodiazepine used for two main purposes. It's prescribed as an anxiolytic to reduce anxiety and as an anticonvulsant to treat seizures. Its popularity stems from its effectiveness in treating these conditions.
What is Xanax Used For?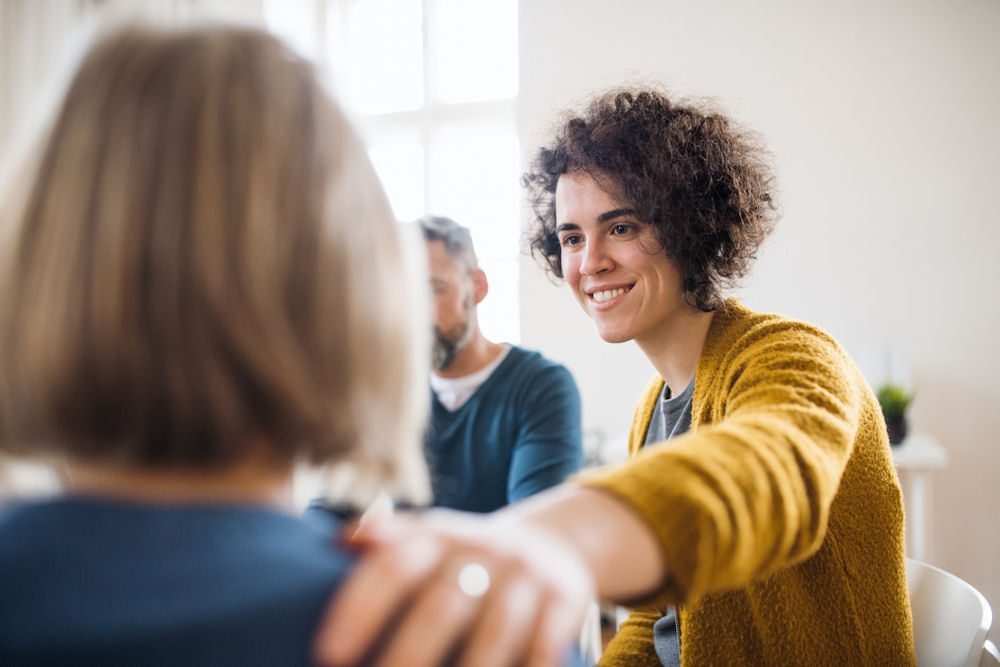 Like Klonopin, Xanax also binds the GABA receptors so that they inhibit the neurotransmitters. This reduces how much stress you feel, whether at work, home, or anywhere else. One of the main reasons people take Xanax is to get a good night's sleep.
The purpose of Xanax is to help people manage their life. When you feel less anxiety and stress, then you can get your life back together. For this reason, most prescriptions start as temporary prescriptions, not long-term prescriptions. If you have panic attacks, then a doctor may prescribe Xanax for a more extended period.
Klonopin vs. Xanax: Which is More Addictive?
Klonopin and Xanax are benzodiazepines with risks of dependence and addiction. However, Klonopin is considered more addictive due to its potential to induce euphoria, rapid onset of action, and long half-life. These factors make Klonopin more appealing to those at risk of addiction, highlighting the need for careful use and supervision.
It is also easy to develop a tolerance to Klonopin faster. It does not take long for the effects of the drug to wear off. Inevitably, users want to increase the dosage so that they can keep experiencing the feeling.
The only difference between Xanax and Klonopin is that Xanax gives you more of a buzz than an outright high. However, the buzz is short-lived.
Klonopin and Xanax are both powerful benzodiazepine drugs, but the key difference lies in their half-life. With its longer half-life, Klonopin stays in the body longer, providing a more sustained and gradual effect. This makes it an ideal choice for long-term treatment, reducing the frequency of medication intake.
Xanax boasts a shorter half-life, allowing for quicker relief from anxiety and panic attacks. However, its faster elimination from the body also increases the risk of withdrawal symptoms and addiction.
The decreased likelihood of physical dependence and addiction means that Klonopin is less commonly misused. Xanax is highly susceptible to being abused recreationally or for non-medical purposes. This can be accredited to its faster onset of effects and the euphoric sensations it can produce.
Klonopin is the less dangerous option due to its longer half-life and lower addictive properties. Klonopin offers a more sustained effect, making it ideal for long-term treatment, while Xanax provides immediate relief. The choice between the two ultimately depends on individual needs and should be made in consultation with a healthcare provider.
Remember, both medications should only be taken as prescribed and under medical supervision, as they carry significant side effects and potential risks.
Panic attacks can be quickly onset, and typically require medication such as Xanax or Klonopin. Klonopin is predominantly used to treat panic disorders and seizures because of its long-lasting effects. Klonopin stays in your system longer, meaning that you do not need to take it as often as Xanax.
Xanax is absorbed into the body quicker, but it also loses its effectiveness in 4-6 hours. Klonopin lasts for around 12 hours. The major difference between the two drugs relates to their half-lives. Because Klonopin has a longer half-life, the body gradually eliminates the drug, preventing or reducing withdrawal symptoms. Xanax is eliminated quickly, meaning the body is abruptly cut off from its effects.
To control panic attacks, Klonopin is most effective because of its reduced withdrawal symptoms. Withdrawal symptoms from Xanax can intensify panic and anxiety, which can lead to increased use of the drug to get the same effects. This can quickly lead to a substance use disorder.
Klonopin vs. Xanax Dosage
Klonopin and Xanax both have addictive properties so it is crucial to adhere to your doctor's prescription. If a person exceeds the maximum dosage, symptoms of withdrawal and dependency will increase. In addition, taking more than the recommended dosage increases a person's tolerance for a drug, causing them to increase their dosage.
For adults with panic and anxiety disorders, it is recommended that they take 0.25 mg of Klonopin twice per day. The dosage can be increased by 0.125 mg every 3 days until the symptoms of panic and anxiety subside. It is important to note that the maximum dosage is 4 mg per day.
The dosage for adults with seizures is 0.25 mg of Klonopin 3 times per day. This dosage can be increased by 0.5 mg to 1 mg per day. The maximum dosage for seizure control is 20 mg per day.
For Xanax, the dosage for adults with anxiety is 0.25 mg to 0.5 mg 3 times per day. A person should not exceed a dosage of 4 mg per day. However, for panic disorders, the dosage of Xanax for an adult may exceed 4 mg.
When doctors first prescribe a benzodiazepine like Klonopin or Xanax, they will start at the lowest possible dosage. If a person responds to the drug immediately, a doctor will likely decrease the dosage. Decreasing the dosage can be tricky because a person may experience withdrawal symptoms. It is crucial to wean a client off slowly when reducing the dosage.
Don't hesitate to reach out to our staff if you are struggling to control addictive urges. Our team can help you start on the road to recovery today.
Find the Addiction Treatment Necessary at Northern Illinois Recovery Center
If you or a loved one has developed a dependency on either Klonopin or Xanax, addiction treatment in Illinois is available. Northern Illinois Recovery Center offers comprehensive treatment for all kinds of substance use disorders. We provide Xanax addiction treatment and prescription drug addiction treatment for when individuals find themselves dependent upon medications like Klonopin. Some of the other substance abuse treatment in Illinois we offer include:
Alcohol addiction
Barbiturate addiction
Benzo addiction
Cocaine addiction
Heroin addiction
Meth addiction
Opiate addiction
Opioid addiction
To find out more about your treatment options and learn about Klonopin vs. Xanax, call us. We are here to help you get on the road to recovery.