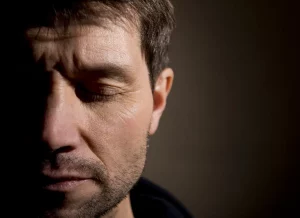 Getting a DUI can impact your life in many ways. Being charged with driving under the influence can be embarrassing, traumatic, and impact the way others see you. You may face legal problems or have consequences at work. Getting back on track after getting a DUI can feel overwhelming, but it is possible. Whether you have a court order or not, exploring the benefits of an outpatient treatment program for alcohol abuse is a good way to address the DUI. It shows you are committed to changing your habits around alcohol.
If you or someone you love require treatment or support after getting a DUI, you are not alone. Reach out to the staff at the Northern Illinois Recovery Center. We offer many support programs that help people recover from substance use disorder. Call today at 855.786.1978 or fill out an online intake form here.
What Are the Consequences of Getting a DUI?
There are legal, professional, and emotional consequences to getting a DUI. Each state has its own set of laws around getting a DUI, but legal consequences often include:
Having your license suspended or revoked
Having the DUI recorded on your driving record
Being required to pay a large fine
Jail time
Prison–if you caused harm to someone while driving under the influence
Ignition interlock–a device installed in your car that makes it impossible to start the car without passing a breathalyzer test
If it is your first DUI, you have a chance to get back on track with minimal consequences and work to avoid another one. Addressing the underlying causes of the DUI is an important step towards preventing another one.
What is DUI Rehab?
Getting treatment for a substance use disorder or addiction is the best way to understand your relationship with alcohol and taking meaningful steps towards sobriety. Getting a DUI can be a wake-up call for people who have been struggling with alcohol abuse for some time. It could also be the first sign of a problem for people at the beginning of their journey with addiction. Choosing to drink and drive is a sign that your relationship with alcohol may be unhealthy.
In our outpatient treatment program and our intensive outpatient program (IOP), people receive evidence-based treatment to help them understand their alcohol abuse and learn how to live a healthy life without drinking. The length of your treatment will depend on the length and severity of your alcohol abuse.
Some people require medically supervised detox at the beginning of their alcohol addiction treatment. After detox, you will receive an individualized combination of treatments, including medications, education, and individual and group therapy. Family therapy is sometimes offered as part of the program.
Why Should I Choose DUI Rehab?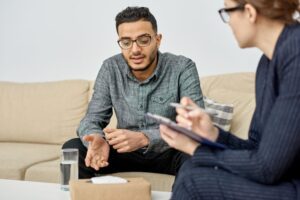 Truly getting back on track after getting a DUI takes commitment and a willingness to address the factors that lead to the DUI. It might also feel important to demonstrate to your loved ones, employer, or the community that you are taking this seriously and are willing to do whatever it takes to prevent another. You may also have a court order to participate in a treatment program or may have the chance to avoid jail time by completing rehab.
Whatever your reasons, choosing to find support is a good way to address the issues that lead to the DUI and gain the skills to avoid another one in the future. You will learn effective ways to cope with difficult emotions, learn about substance use disorder, gain the support of a community, and receive help and support as you navigate the legal and emotional consequences of your DUI.
Learn More About DUI Rehab at the Northern Illinois Recovery Center
If you or someone you love have received a DUI and needs the support of a comprehensive addiction treatment facility, please reach out to the staff at the Northern Illinois Recovery Center. We offer programs that empower people to recover from substance use disorders and live the full, healthy lives they deserve. Our programs include:
Sober living program
Women's addiction treatment center
Men's addiction treatment center
Young adult addiction treatment center
Telehealth rehab program
Addiction aftercare
12 step program
Extended care (90-day program)
Recovery from a DUI is possible. You can learn from what happened and take steps to prevent it from happening again. If you are ready to take your first steps in recovery, we will walk the rest of the way with you. Call 855.786.1978 to talk to our admissions counselors or fill out an online intake form here.