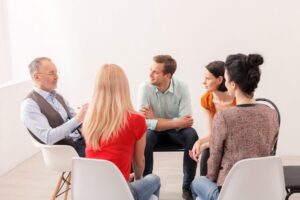 Substance use disorder affects millions of people in the United States. While many treatment options are available, many people do not get the help they need to overcome addiction. There are many reasons behind the decision to put off addiction treatment. One of the most common concerns is how you will afford treatment. This might be especially worrying if you do not have insurance coverage.
Addiction is a serious condition that affects every part of your life. It can negatively impact your ability to function in daily life, including working and taking care of your family. It damages your short and long-term health and can wreak havoc on your ability to care for yourself or accomplish your goals. The cost of addiction is high. Whether or not you have insurance coverage, the price of delaying addiction treatment is too high.
If you or someone you love require addiction rehab, please reach out to the Northern Illinois Recovery Center staff. We offer programs designed to support people at every step in their recovery journey. We want to work with you and do what is necessary to do treatment work for you, regardless of your insurance coverage. Call 855.786.1978 or fill out an online intake form here.
Can I Get Addiction Treatment Without Rehab Insurance Coverage?
Since the Affordable Care Act passed, insurance companies are not required to offer mental health and substance use disorder treatment coverage. If you have any health insurance, part or all of your rehab program might be covered. However, different plans offer different amounts of coverage for substance abuse treatment, so it is important to check your specific plan to get the details about what it will pay for.
If you do not have any insurance coverage, you can still attend rehab when you need it. Many rehab facilities offer flexible payment schedules that will let you avoid a large bill or upfront payment. When considering the lifelong damage that addiction can have on your mental, physical, and financial health, making small monthly payments is a smart and reasonable way to get the care you need.
How Do I Pay For Rehab Without Insurance Coverage?
There are many ways to manage the cost of rehab if you do not have insurance coverage. First, many centers offer the ability to pay for your treatment in monthly installments instead of all at once. This lets you spread out the cost of your care over months or years.
Second, some financial institutions provide loans to people who require addiction treatment but do not have insurance coverage. These loans typically have low-interest rates and can be tailored to meet the cost of your individualized treatment plan.
Third, you may be able to get a scholarship to help pay for the cost of addiction treatment. Many organizations give grants and scholarships specifically to allow people to go to rehab.
In addition to these, some people have found that their friends and families are willing to cover the rehab cost. Addiction is a family issue, and your loved ones may be willing to help you get the care you need.
The Cost of Not Getting Addiction Treatment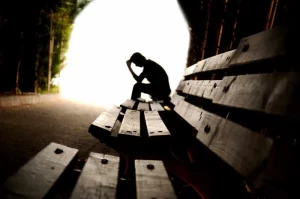 Addiction often takes a toll on people's ability to work, contribute to their community, or take care of their family. Over time, abusing substances may lead to long-term health issues, and many people experience legal consequences of their use. You may spend your savings, lose your job, or miss out on opportunities to improve your financial future when abusing drugs or alcohol.
The cost of addiction is not measured only in the money you spend on drugs and alcohol. It is also measured in lost wages, lost opportunities, and the price of legal help and medical care. Your physical, emotional, and financial health are at risk when you do not get addiction treatment. Do not give your future to your addiction. Get the help you need today.
Learn More About Addiction Treatment at the Northern Illinois Recovery Center
If you or someone you love require rehab but are worried about paying for it, please reach out to the admissions counselors at the Northern Illinois Recovery Center. We offer programs to support people at every stage of their recovery journey, including:
Do not put off your treatment any longer. Today is the day you can start a new life. For more information, call our staff at 855.786.1978 or fill out an online intake form here.