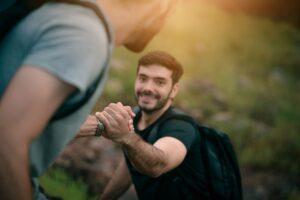 As the weather warms up and summer approaches, you probably want to start planning get-togethers and trips with friends. A lot of the time, summer plans might include food, fun–and alcohol. But if you are in recovery, your summer plans might be a little different. Whether it's your first sober summer or you have been in a sober living program for a while, planning your alcohol-free summer vacation is possible–and fun.
There are many benefits to sober summer vacation, whether you are in recovery or want to support someone who is. If you need supportive substance use treatment, please reach out to the staff at the Northern Illinois Recovery Center. We support people at every stage of their recovery journey. Call 855.786.1978 to talk to our admissions counselors about our programs or fill out an online intake form.
Benefits of a Sober Summer Vacation
Backyard BBQs, pool parties, or lazy days at the beach–these activities are essential to summer fun. But many of these activities also often include alcohol or other substance use. People in recovery may be tempted to either give in and go to these events without a plan, or they may skip them and miss seeing their friends and family. Is it possible to find a good balance?
Many people find that they need to work harder to stay committed to sobriety during the holiday season and over the summer. Staying active in your recovery–attending support meetings, taking your medications, and planning–is important. It is also helpful to think about specific benefits, which include:
Saving money
Making or strengthening relationships
Being present and remembering the good times
No hangovers
More energy for what is actually important
No embarrassment, shame, or guilt about behavior when drinking/using
You have your own reasons for being in recovery. Keep these reasons in the front of your mind so that if temptation strikes, you remember what is really important to you.
Being able to find balance and enjoyment is important to long-term sobriety. This takes some work and attention, though. Practicing sobriety during the summer and still finding ways to enjoy life can give you the confidence you need to maintain sobriety during the rest of the year.
Sober Activities for Summer Fun
Embracing sobriety in the summer doesn't have to mean staying home. In fact, going out and trying new things is essential to learning how to live your life without using substances. Some great sober activities for summertime include:
Swimming–in a pool, in a lake, or the ocean
Hiking–explore local state or national parks
Camping–grab friends from your sober living program and plan a trip
See new movies–at home, at the theater, maybe even at a drive-in
Read new books–head to the library or local book store and stock up for summer
Try a new workout–outdoors, at home, in the gym
Take a cooking class–learn how to make a new dish and prepare it for friends
Host a sober BBQ–complete with games, fancy NA drinks, and music
Try new restaurants–see what your city has to offer
Attend summer festivals–invite sober friends to join you
Rest, relax, and do self-care–yoga, naps, beauty treatments, meditation
Plan ahead for regular, fun sober summer activities. If you decide to attend events where alcohol or substances are available, make sure you can leave whenever you need to. Bring your own drinks, and bring a sober friend for support.
What Is a Sober Living Program?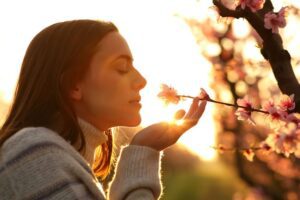 A sober living program is an environment where people in recovery can live and get the support of a sober community. Residents agree to stay sober and remain active in their recovery. It is a supportive place to live as you learn to live life without using substances or drinking. After treatment, people who live in sober housing are better able to navigate the early days of sobriety and have a constant, supportive community around them. Sober living programs can be either peer-run or supported and monitored by staff members.
Learn More About Sober Living at the Northern Illinois Recovery Center
If you or someone you love require supportive mental health or substance abuse treatment, please reach out to the staff at the Northern Illinois Recovery Center. We offer a range of programs to help you at every stage of recovery, including:
You do not have to learn to manage your substance abuse disorder alone. Our supportive staff is ready to help you work towards recovery and the full, healthy life you deserve. Please call 855.786.1978 or fill out an online intake form here.