Contact Us Today
Reach out to our specialists today to learn more about Northern Illinois Recovery Center.
If you are suffering from depression, anxiety, or drug and alcohol addiction, then you may want to explore dialectical behavior therapy. We utilize dialectical behavior therapy at Northern Illinois Recovery Center due to its evidence-based results with our clients. Therefore, if you are suffering from addiction or a mental health issue, feel free to ask us about the benefits of dialectical behavior therapy in treating your condition.
Our individual and group therapy program offers a safe environment where you can get professional support and care as you rediscover your true self once again. Tackling your mental health issues alone can make you feel overwhelmed. With a professional staff from Northern Illinois Recovery Center, however, you can finally feel a sense of hope and optimism about your addiction and your mental condition. We are here to help you get on the road to recovery and lead a happier and fuller life.
How Our Dialectical Behavior Therapy Program Works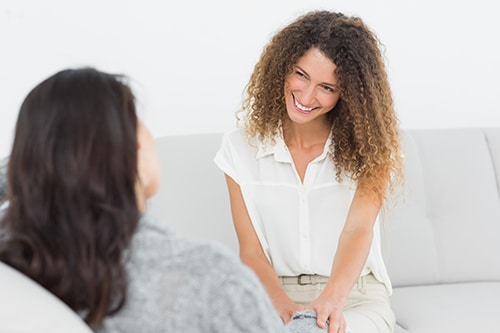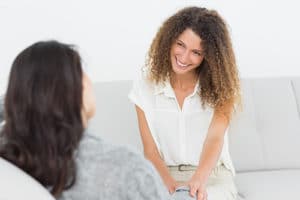 Dialectical behavior therapy is a process that covers different stages of your recovery, all leading to you getting a successful recovery. These stages include:
Identify and control your disorders and behaviors
Learn to express your emotions and talk about your past/current struggles
Learn how to resolve issues smoothly and maintain a stable life
Reconnect with others by improving your communication skills
Throughout your treatment, you will develop valuable skills that teach you how to manage your stress levels, accept what is around you, and enter into mindfulness more fully. You will also discover how this step-by-step process can help you take the necessary small steps to make significant changes.
You can participate in DBT in both individual and group settings. We also offer therapy over the phone with your Northern Illinois Recovery Center therapist or coach. We can help you track your progress so that you can see a direct connection between the therapy and your growth.
Dialectical Behavior Therapy at Northern Illinois Recovery Center
We offer a dialectical behavior therapy program as a part of our evidence-based addiction treatment center outside of Chicago. In addition, we provide the following services:
Aftercare program
Individual and group therapy
Experiential therapy program
A cognitive behavioral therapy program
Numerous addiction therapy services
Anxiety, depression, trauma, and PTSD treatment
When combined with other forms of therapy, DBT offers an effective solution for treating your mood disorders, depression, anxiety, and substance abuse. Through dialectical behavior trherapy, you can also face problems such as suicidal thoughts or tendencies, emotional imbalance, impulse behavior, and self-destruction issues that lead to further mental disorders.
Evidence-Based Therapy
Dialectical behavior therapy is an evidence-based approach. The evidence has shown how effective this type of therapy is in treating mental health conditions. The National Institute of Mental Health (NIMH) and the National Institute of Drug Abuse (NIDA) both endorse DBT as a form of therapy that reduces hospitalization and helps individuals rejoin society with greater peace and confidence.
DBT has also helped individuals in the following ways:
Reduces mental anguish in several disorders
Reduces self-harming practices such as cutting
Retains individuals who seek the treatment time and again
Reduces symptoms of personality disorders and psychological disorders
Decreases drug and alcohol use for those dealing with substance abuse issues
Helps you develop greater abilities for coping with your problems
Learn More at Northern Illinois Recovery Center
If you would like to find out more about dialectical behavior therapy at Northern Illinois Recovery Center, then contact us today at 855.786.1978. We provide DBT in addition to other forms of psychological treatment and therapy to help you overcome your addiction. We can get you on the road to recovery today at our treatment center.