When is World Mental Health Day? It occurs on October 10th. This day is especially important this year to many individuals and organizations as mental health needs continue increasing. The events of 2020 were difficult for everyone around the world, and more people began experiencing mental health issues.
According to the CDC, depression and anxiety rates among adults increased from 36% to nearly 42% during the period between August 2020 and February 2021. Additionally, the percentage of those who had unmet mental health needs rose from 9% to nearly 12% during that time. The most significant increase in mental health needs was among adults between the ages of 18 and 29. This year, raising awareness of mental health issues is a good way to help yourself and those around you.
What Is World Mental Health Day?
Developed by the World Federation for Mental Health, World Mental Health Day started in 1992. It became one of the organization's biggest and most far-reaching programs. It is a global awareness and advocacy effort, and many organizations take part in celebrating it. The World Federation for Mental Health has been in existence since 1948 and started in London. Since then, the organization worked hard to change public perception and misconceptions about mental health. Also, it works to remove the long-standing stigma that is still associated with mental illness.
The World Federation for Mental Health produces public education pieces and other informational resources. It allows participating organizations and individuals to share those materials. Today, these publications are also available for download from the organization's website. To help messages reach more readers, the organization also translated its English materials into eight other languages. From the United States to Papua New Guinea and Bangladesh, many people now have access to current information about mental illness and mental health care.
Groups organize events to help raise awareness about mental health on October 10th. Some events last for multiple days. Group events typically focus on how mental illness affects family, work, and social life. Also, some address the issues that relate to national or global community stability. This year, the theme is "Mental Health Care for All: Let's Make It a Reality." The organization plans to share efforts it made in various countries to make care more accessible. It also encourages people to share their own positive stories. There are now easier-to-read materials with helpful information about how people can find access to care as well.
Ideas for Raising Awareness of Mental Health and Mental Illness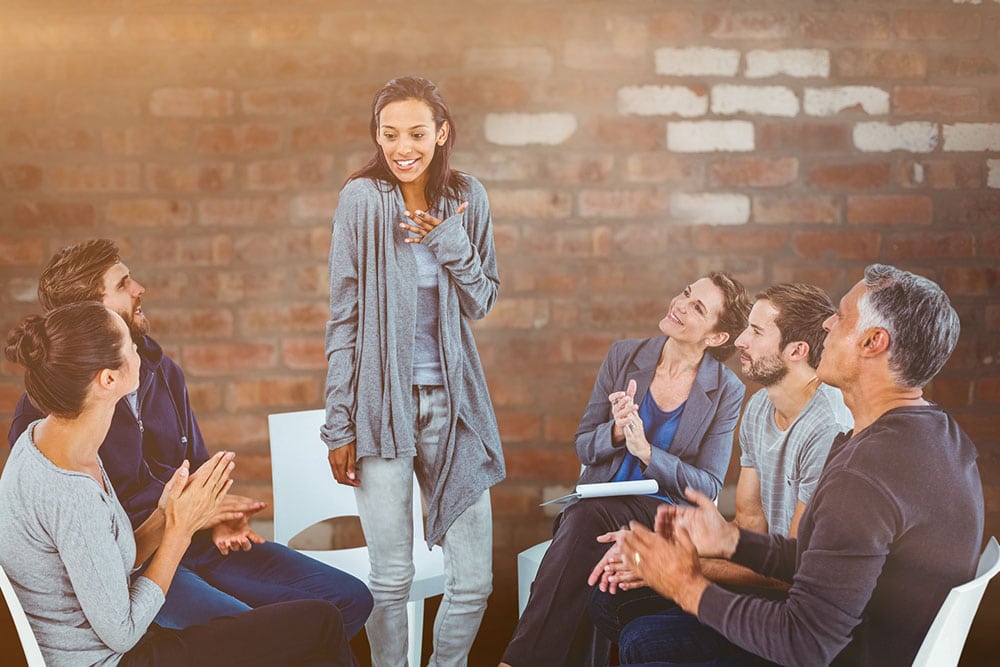 These are some examples of ways that you can participate in mental health awareness:
Receive a mental health screening.

Participate in or host an event or a fundraiser.

Encourage others to reach out for help with life's struggles.

Spread messages of hope to those around you, and incorporate mental health care.

Take mental health days when you need them, and encourage others to do the same.
Money is tight for nearly everyone now. But, fortunately, participation does not necessarily require a financial investment. If you do not have time to commit to an event or the money to host an event, you can simply talk to others about mental health. Ask people to share their struggles and feelings. Tell the people you know that it is ok to to not feel ok, and find out about local resources for mental health care.
Direct Support
If you are able, offer to listen to people if they need to talk. Not all people can handle the emotional burdens of everyone in their lives, and that is also okay. You can share information about mental health care resources or tell people about how mental health care helps you. The key is to try to normalize the idea that mental illness is just as much a part of life as physical illness. 
People do not typically feel ashamed to seek professional help for a physical ailment. The goal of mental health awareness is to help people feel unashamed to seek help for a mental health concern.
Events
Some people choose to organize events. If you plan to do this, it helps to work with an established mental health organization in your community. There are plenty of ways to do this. 
For example, if you host a fundraiser or ask local businesses to contribute, you may decide to offer a free pancake breakfast or cookout. As guests arrive, you can give them pamphlets or other information about mental health care and resources. You can also organize a running or walking event, and participants can post about it on social media with links to information. Be sure to follow your community's COVID-19 guidelines for any gatherings or public events.
Finding Mental Health and Addiction Help in Northern Illinois
If part of your plan for bringing awareness to mental health treatment is seeking addiction or dual diagnosis help for you or a loved one, we are here for you. Northern Illinois Recovery Center in Crystal Lake, Illinois offers addiction treatment and mental health treatment to address underlying factors associated with addiction.
We teach people how to overcome the cycle of addiction and treat their mental health issues. Our goal is to help everyone live a happier, fuller life and develop healthy habits. To learn more about our addiction treatment services in Northern Illinois, please contact us.
References:
https://www.cdc.gov/mmwr/volumes/70/wr/mm7013e2.htm
https://www.ncbi.nlm.nih.gov/pmc/articles/PMC2939461/