For those struggling with substance abuse issues, it can be challenging to navigate the complex process of finding a treatment center or rehab. One of the most essential parts of finding the right treatment center is locating a rehab that is affordable or accepts your medical insurance policy, which could include Cigna rehab insurance.

Cigna Health Insurance in Illinois
Many insurance companies cover most aspects of addiction treatment. In fact, they are required to cover addiction treatment in the same manner they would cover medical conditions. The Affordable Care Act requires insurance providers to cover addiction treatment.
However, it is still important to discuss with your treatment provider what parts of treatment are and are not fully covered. Your payments will be determined by the type of medical insurance and Cigna rehab insurance policy you have.
Drug treatment centers and rehabs can help you understand insurance coverage options. They specialize in helping you learn more about what costs are covered. This way you can focus on your treatment and recovery.
While rehab admissions can be costly without insurance, insurance policies often times cover a significant portion of the costs. This makes treatment accessible and affordable to people with Cigna rehab insurance and other policies.
About Cigna Rehab Insurance
Cigna rehab insurance in Illinois offers many different types of addiction treatment coverage. Cigna insurance company is one of the largest medical insurance providers in the United States. They work with and cover treatment from over 500,000 doctors and treatment providers. Each client has the ability to personalize their plan to adapt coverage to their needs.
Cigna rehab insurance covers at least part of the cost of addiction treatment. Treatment centers will be able to discuss what medical insurance policies they accept. They will also manage insurance issues so you can focus on recovery.
The Importance of Treatment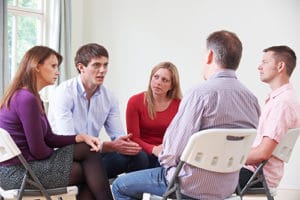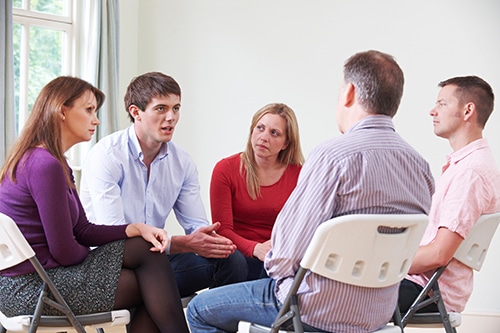 If you or a loved one is facing a substance abuse issue or addiction problems, receiving treatment dramatically increases the chances of recovery. Depending on the severity of your addiction, there are both outpatient and inpatient treatment programs.
Some examples of commonly offered addiction treatment programs include:
Inpatient treatment, which ranges from 28 days to more than 90 days
Sober living and halfway houses
Individual counseling
Family therapy
The best way to know what type of treatment will be most effective is for you to get a substance abuse evaluation. A licensed counselor, therapist, or doctor can assess what your individualized needs are and then help you make an informed decision about the best course of treatment. Rehabs and substance abuse treatment centers can also provide addiction assessments and directly set up treatment.
Inpatient treatment typically offers medically supervised detox services and can help set you up with outpatient care following discharge. Inpatient rehabs can make outpatient counseling appointments and assist with setting up participation in intensive outpatient programs, as well as sober living facilities.
Rehabs offering inpatient treatment provide around the clock access to trained medical staff and counselors. They can also help you with co-occurring disorders. Each treatment center offers different specialties and services, so talking with rehabs directly is the best way to find out all of the programs that are available. Rehabs will work with your insurance company directly to ensure your treatment coverage.
Limit Your Out of Pocket Expenses
Inpatient and outpatient programs significantly improve your chances of successfully recovering from addiction. Addiction treatment from medical professionals can help you overcome substance abuse issues and receive counseling that can improve your decision making, communication skills, and relationships.
Deciding to get help for a substance abuse disorder is an essential first step towards recovery. Cigna rehab insurance can help limit the out of pocket expenses associated with substance abuse and addiction treatment, making it affordable. If you or a loved one would like to learn more about our addiction treatment programs, call us today at 855.234.5672