UMR Coverage for Drug & Alcohol Rehab Treatment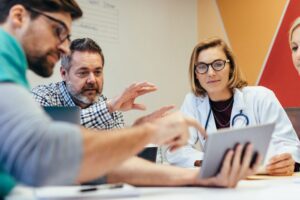 UMR stands for United Medical Resources. It was founded in 1983. UMR is part of UnitedHealth Group and is a wholly owned subsidiary of United Healthcare. It is a misunderstood type of insurance. Since it's a self-funded insurance plan, the insured employers take on the financial burden carried by most healthcare-related costs.
As a third-party administrator (TPA), not an insurance company, it is meant to provide administrative assistance to a number of health insurance plans that are self-funded.
UMR provides solutions for self-funded employer groups to make sure that claims are paid correctly according to the member's medical plan.
Third-party administrators provide services such as administration, billing, and processing claims. This is done on behalf of insurers who offer group health policies. UMR providers have hired the company to provide these services.
What is UMR Behavioral Health Coverage?
You can gain peace of mind while you or a loved one is in rehab if you know exactly what your UMR plan covers. You can focus on the work of your recovery without worrying about unexpected financial problems.
UMR understands that both outpatient and inpatient treatment options are reasonable under different situations. Outpatient care is frequently harder to find coverage for in some cases. But that applies to all insurance companies, not just those in the UMR third-party system.
Residential care is usually preferred to outpatient care for alcohol and drug addiction. As of 2010, there were over 31,000 residential treatment facilities operating in the US. A lot of those facilities are covered by the 3,000 insurance companies that belong to the UMR network. Therefore, you have a good chance of finding a treatment facility that will accept your UMR-affiliated insurance plan.
Because of the Mental Health Parity and Addiction Equity Act of 2008 (MHPAEA) which is recognized by UMR and all UMR providers, special treatment for alcohol and drug addiction is included. UMR doesn't offer the treatment directly, but it is available through its more than 3,000 providers across the country.
The coverage will depend on the individual provider. Treatment centers that offer executive and  luxury amenities and services are less likely to be eligible for full coverage. While UMR does not itself provide exclusive rules to its providers, it does offer general guidelines to assist with the provision of mental health insurance to all patients of its member insurance companies.
There is no required set length of treatment for UMR health insurance companies. UMR acknowledges that the duration of private treatment is confidential and depends mostly on the condition of the individual. Insurance companies are encouraged to work with customers and doctors to determine the appropriate length of treatment.
Additionally, UMR recognizes the MHPAEA of 2008, which expanded the mental health and substance abuse services that insurance providers are required to offer.
What is UMR Coverage?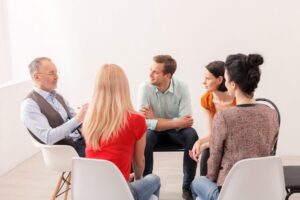 Theoretically, UMR works like any other medical insurance company. The employer provides a list of covered benefits to the employees. This includes possible deductible and any co-insurance requirements. With respect to an actual HMO plan, however, the employer will fund the plan on their own. Any claims that are made against the policy are paid out of this fund and all of the expenses are organized by UMR. UMR coverage typically includes the following:
A group of pharmacy benefits
Programs steered toward wellness
Stop-loss coverage
As a third party that controls the administration of the plan, UMR makes sure that each employee is suitably covered and gets the health care they're entitled to. UMR is hired by an employer and it's main purpose is to help make sure the claims made by the insured are paid correctly. This is done to help keep healthcare-related expenses to a minimum and allow the person to focus on their own well-being.
Under this arrangement, the employer agrees to pay a portion of the health care costs that aren't paid by the insured. It's important to remember that UMR is not an insurance company. You can't buy any kind of medical plan directly through UMR. However, because UMR is part of the UnitedHealthcare Company, it works closely with them to create programs that may benefit both parties.
What Services are Offered to Client Companies?
Self-funded plans can be more completely managed when UMR is used. The plans not only include medical insurance but plans for disability, vision, and dental. UMR works to tailor the services that it offers to the needs of each company including:
Handling claims from the start to the finish of the process
Reporting issues
Cost control analysis
Some companies will have several types of self-funded plans in the UMR organization while others use just one or two. For example, a company may offer a health insurance plan through an HMO (health maintenance organization) but choose to self-fund its vision and dental using UMR as its TPA.
How Can You Pay What UMR Won't?
Not all treatment plans are fully covered, even though insurance companies that belong to the UMR network are recognized for providing a number of mental health coverage options. Some alternatives to insurance or additions to insurance coverage are:
Payment plans at the treatment facility
Medical credit cards and loans
Personal loan
Charity addiction treatment
Treatment at Northern Illinois Recovery Center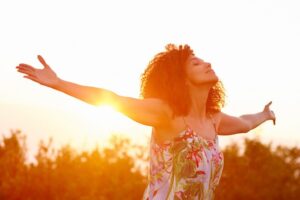 If you need help figuring out your coverage, our admissions specialists at Northern Illinois Recovery Center are experienced and happy to help you sort out your options. We know that when you need help for substance abuse, there is really no time to lose. We can offer you programs that range from medical detox to aftercare. Contact us and discover your options for a brighter future.
Get the help you need at Northern Illinois Recovery!
Northern Illinois Recovery Addiction Treatment Center