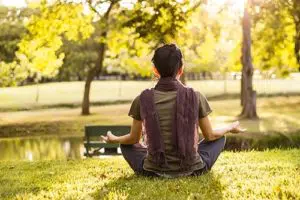 Because everyone's journey with addiction is different, addiction treatment must also be flexible and adaptable. Treatment can not just end with physical detox. Instead, it must include elements designed to help people understand those things in their life that contributed to their addiction. They must learn skills that help them manage their lives without feeling compelled to return to substance abuse. The holistic treatment approach lets people heal completely and gives them tools to help maintain sobriety for life.
Holistic substance abuse treatment incorporates therapies that help soothe, calm, and heal their bodies and make important connections between their thoughts and physical bodies. When used alongside evidence-based therapies, holistic practices can give people the best chance at recovering completely and living a healthy, substance-free life.
If you or someone you love need holistic rehab or other supportive substance abuse treatment programs, please reach out to the staff at the Northern Illinois Recovery Center. We offer a range of programs designed to support you at any stage of recovery from addiction. Call 855.786.1978 or fill out an online intake form here.
Stages of Addiction Treatment
Holistic therapies provide comfort and healing to the person's body and mind at each stage of the treatment process. Knowing what to expect at each stage of treatment can help you prepare and make informed decisions during each phase of treatment. Broadly speaking, individuals can expect three stages:
Detox: Removing harmful or toxic substances from the body happens naturally, but the symptoms of detox from drugs and alcohol can be very uncomfortable or even dangerous. During detox, people are medically supervised and given medications to help manage serious side effects of withdrawal. Nutrition therapy and gentle exercise practices can be soothing at this stage of treatment.
Treatment: Substance abuse treatment generally involves medications, education, and behavioral or talk therapy. During this phase, holistic therapies like art or music therapy, exercise groups, and nutrition therapy can play an important role in caring for the whole self as someone does the hard work required. Yoga and meditation can help reduce stress and make important mind-body connections that support this part of treatment.
Aftercare: Addiction does not ever fully disappear. People must continue their active recovery for life. Holistic practices that were helpful during treatment can be continued as they participate in other ongoing care, such as therapy or group support.
Using a Holistic Treatment Approach for Addiction
One of the most important aspects of substance abuse treatment is giving people the tools to manage stress and other strong emotions without returning to substance use. Holistic therapies are used to improve people's physical and emotional health. They complement evidence-based treatment practices perfectly.
Holistic therapies are often used during addiction treatment and include:
Acupuncture
Massage
Meditation
Nutrition therapy
Art and music therapy
Yoga
Exercise therapy
Research shows that incorporating holistic practices into addiction treatment offers additional support and can lead to long-lasting change and recovery.
Goals of a Holistic Treatment Program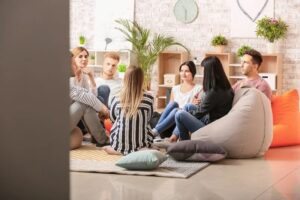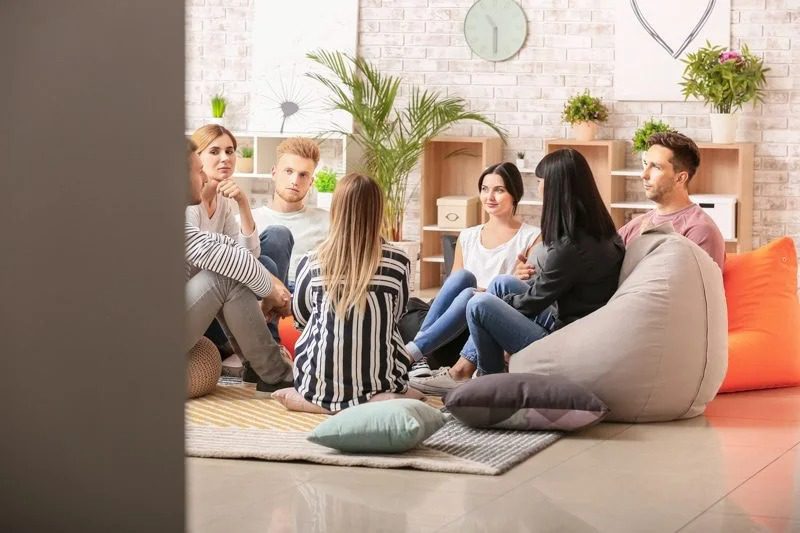 Physical care and detox are important in substance abuse treatment, but it does not address the emotional and spiritual causes and effects of addiction. Comprehensive addiction treatment programs must also offer holistic practices to be as effective as possible.
Holistic rehab therapies help people manage and enjoy their lives after treatment ends. They allow people to make the important mind-body connections that will give them strength and comfort as they learn to live life without substances. A holistic approach offers both physical and emotional benefits:
Emotional Benefits: Practices like yoga, acupuncture, massage, and meditation give people real, concrete stress-management skills that they can use for the rest of their lives. When people have alternative, effective ways to reduce their stress, they are less likely to return to substance abuse. Taking time to do these activities is also a form of self-care. Learning to care for yourself after a period of addiction can lead to a greater sense of self-worth and self-esteem, which reduces the likelihood of relapse.
Physical benefits: There are many physical health benefits to many holistic therapies. Exercise, meditation, and good nutrition can improve a person's physical health, positively impacting their mental health. Many of these therapies can also lower a person's blood pressure. Taking the time to practice these positive habits supports the physical body as it removes toxins, reduces stress, and improves a person's overall wellbeing. It can also make life without substances feel more appealing, meaningful, and complete, which reduces the risk of relapse.
Learn More About Holistic Drug Rehab at the Northern Illinois Recovery Center
If you or someone you love require life-changing addiction treatment, please reach out to the staff at the Northern Illinois Recovery Center. We offer holistic drug rehab services designed to care for the whole person. Our programs include:
If you are ready to take the first step in your recovery journey, we will walk the rest of the way with you. Please call 855.786.1978 or fill out an online intake form here.