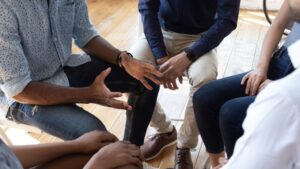 If you're considering inpatient rehab options, you may have heard about 60 day rehab programs. This program may be beneficial if you are looking for an addiction treatment program in Illinois.
Read our guide to explore everything you need to know about 60 day rehab options. We'll explain what our program provides, what to consider when choosing a particular program and what to expect during your treatment. We'll also provide tips for preparing for your program, information on what to bring to rehab and resources for additional information.
What are 60 Day Rehab Programs?
60 day rehab programs are inpatient treatment options for substance use. As the name suggests, these rehab programs last for a period of 60 days. During your 60 day rehab stay, you will live at your rehab facility on a full-time basis. You'll sleep overnight there, and you'll have all of your meals there.
Why Should I Consider Participating in 60 Day Rehab Programs?
At Northern Illinois Recovery, our programs last 30, 60, 90 days, or sometimes more. If you're looking for a mid-length stay at an inpatient facility, a 60 day rehab program may be a good fit for you.
For example, some clients find that they can't fully address all of their needs with a 30-day program. Other people may have work and family obligations that prevent them from attending a 90-day rehab program. In these situations, a 60 day rehab program provides a balance that appeals to many people. It gives you enough time to build a solid foundation for sobriety, and it doesn't require a longer stay that might interfere with work and family commitments.
Are 60 Day Rehab Programs Effective?
Research suggests that most people will need at least 90 days to stop or significantly reduce their substance use. When combined with continuing outpatient care, a 60 day program can be an effective part of a client's journey to sobriety.
To maximize the likelihood of recovery, most experts recommend that patients transition to outpatient treatment after completing their 60-day treatment program. This will help to reduce the risk of relapse.
What Should I Consider When I'm Looking for 60 Day Rehab Programs?
When you look for 60-day programs, you'll want to consider the accreditation of the facility, the location, the services that are available and the expertise of the treatment providers.
To begin, confirm that the facility you're interested in is accredited by a monitoring agency that's nationally recognized. You should check to make sure that the clinicians and staff members have the necessary licenses and certifications in the fields in which they practice. Make sure that the treatment facility uses methods that are evidence-based, and confirm that the center has a respectful environment.
Next, think about the location that may be best for you. For example, would you prefer to go to a rehab facility that's far away from your home? What services would you need, and does the treatment center you're considering specialize in treating your condition? These questions can help you narrow down your list of choices.
Finally, make sure you understand how your insurance works at the facilities you're considering. Does the facility you're thinking about accept your insurance? Does your insurance cover more services at another facility? Staff members at each facility can help you with the insurance verification process, and they'll be happy to explain how your insurance plan works with their treatment options.
What Happens During My Stay at a 60 Day Rehab Program?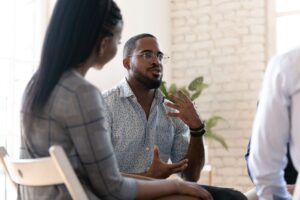 Most 60 day rehab options offer a wide range of services to treat your condition. For example, our facility offers medical detox, and clinicians will help you with managing all of your medications.
Typically, your care will include different types of psychotherapy. You may have cognitive-behavioral therapy, dialectical behavior therapy, acceptance and commitment therapy and motivational interviewing. Individual and group therapy sessions will be provided, and some treatment programs offer other types of support meetings, including 12-step programs.
Many treatment centers have a holistic approach to substance use treatment, and they offer additional therapy options. In these programs, you may have art therapy, music therapy and a variety of exercise options. Yoga and equine therapy are available at many locations.
Since diet is an important part of the recovery process, most rehab programs offer nutritious meals. Some locations provide gourmet food choices that are prepared by professional chefs.
During your stay, you may have physical exams to monitor your overall health. For example, you may have a general health checkup when you arrive at your rehab center. If you're participating in a medical detox program, you might receive frequent exams.
A nurse may check your temperature, pulse and blood pressure several times a day while you're completing the withdrawal process. If you have any medical concerns during your treatment, you can discuss your care with the on-call physicians.
When you arrive at the rehab center, you will also undergo a psychiatric evaluation. This will help your clinicians understand whether you may have co-occurring conditions that need treatment during your stay. For example, many patients with substance use conditions also have depression and anxiety. If you have any additional mental health concerns, you can receive treatment for all of these issues at the rehab facility.
To prepare for your time in rehab, it's important to prioritize your physical and mental health as much as you can. While it can be tempting to binge on substances before entering rehab, try to avoid this at all costs. Binging is dangerous, and it makes the medical detox process more difficult and uncomfortable.
To make rehab as easy as possible, aim to get plenty of rest the week before your treatment starts. Try to eat nutritious meals, and make sure to drink lots of fluids to prevent dehydration.
In terms of your mental health, focus on thinking about the benefits you'll get from your rehab program. Having a positive mindset can help you cope with challenges during your stay, and it may improve your treatment experience. To boost your mood before your stay, spend time with your family and friends before you begin treatment.
Aim to take care of practicalities before entering rehab. For example, talk with your employer about taking time off from your job. You may need to complete paperwork for medical leave. Make arrangements for care for your children and pets while you're away. If required, let the court know that you're entering rehab.
Generally, it's best to bring only the most essential items with you to rehab. You should bring photo identification, your health insurance information and any prescription medicines you take. You'll need to let your rehab facility know about your medicines when you're admitted.
You should bring enough clothes for seven days, including undergarments, pajamas, socks, slippers and shoes. Some rehab centers may provide hospital gowns. Remember to pack oral hygiene items and any other personal hygiene items that you use.
Since cell phones are not permitted at most rehab facilities, you should check with your center before you bring electronic devices. To keep yourself occupied and to aid in your recovery, you may want to bring music, journals, books and photos of your loved ones.
Where Can I Find Out More About 60 Day Rehab Options?
Your family doctor can help you learn more about the 60 day rehab services that may be available in your area. He or she might be able to recommend treatment facilities that have a high rate of patient satisfaction. You could also ask for information from local support groups, and your insurance company may be able to help you with finding appropriate care.
How Could a 60 Day Program at Northern Illinois Recovery Help Me?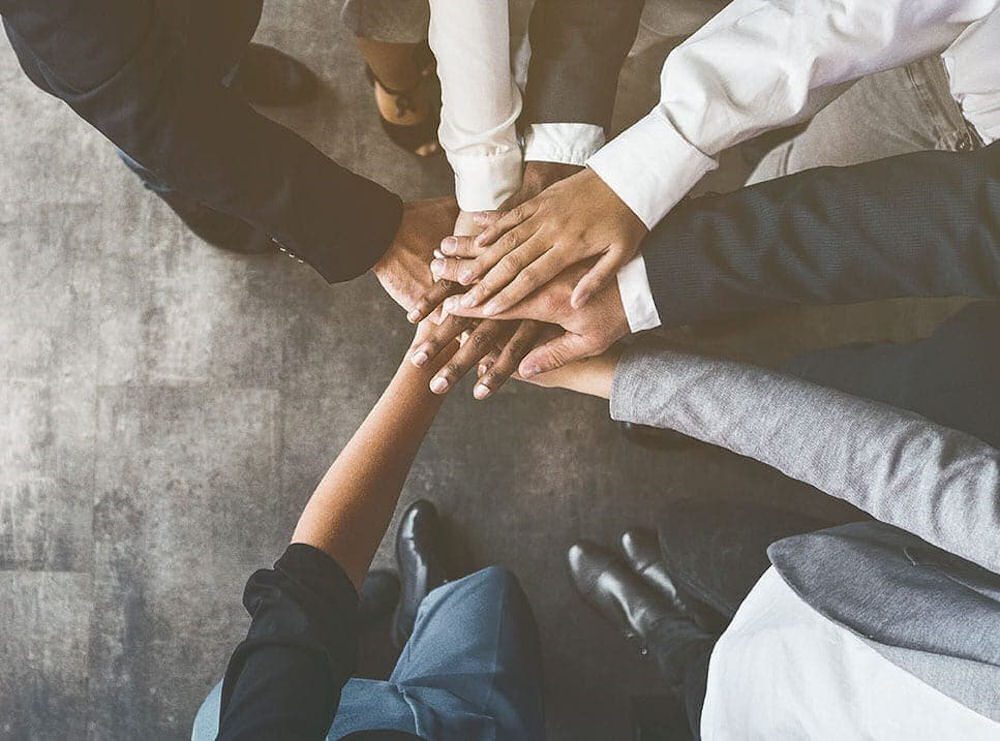 Located in Crystal Lake, Northern Illinois Recovery provides treatment for alcohol and drug misuse, including misuse of heroin, cocaine, meth, inhalants and opioids. The center offers medical detox and medication management services, and 12-step programs, aftercare and sober living facilities are available.
The clinicians and mental health professionals at Northern Illinois Recovery take a compassionate, personalized approach to each client's care. The client's goals are considered in the treatment plan, and medications and therapies are customized to the client's unique circumstances. Northern Illinois Recovery offers individual, group and family therapy options to help clients repair relationships and cope with stressors. Cognitive-behavioral therapy, dialectical behavior therapy and yoga therapy are some of the most commonly used therapeutic methods at Northern Illinois Recovery.
To find out more about our 60 day rehab programs and other services that may be right for you, contact us today. Our team members will be happy to walk you through all of the options we provide, and we will help you with insurance verification and with any questions you may have. We look forward to being part of your recovery story.