Rehab programs help people who struggle with addiction learn how to overcome it. Substance use and addiction are growing problems in Illinois. In 2021, there were more than 3,000 deaths from opioids, which was a 36% increase from 2019. For young adults across the country, marijuana and hallucinogen use reached a record high in 2021.
As people continue struggling with changes in society after the pandemic, addiction treatment programs in Illinois are doing their best to help. One valuable treatment approach is a 30 day rehab program. It is important to understand the types of therapies this structure involves and how to know if it is right for individual needs.
What Is a 30 Day Rehab Program?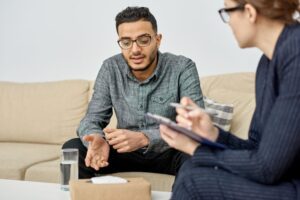 In many cases, the program may actually be 28 days, which is four weeks. With this type of addiction treatment program, patients usually stay in a facility 24/7 or for a considerable portion of each day.
When there is a 24/7 stay for the duration of the program, it is also called residential or inpatient treatment. There is continual medical supervision from nurses, therapists and other professionals. People who stay in the facility have nutritious meals, laundry service and a clean room. In many facilities, there are private rooms with bathrooms. The professionals who design the programs know that people need rest and comfortable surroundings.
There is another type of program some facilities offer called partial hospitalization treatment. This structure does not involve staying in the facility 24/7. People do not stay overnight. There may be about five sessions per week that last approximately five hours each. Some may be seven days per week instead. Based on each person's unique needs, professionals create recommended schedules.
During their treatment in any type of structure, people experience several forms of therapy. In addition to behavioral therapy, there may be supportive or holistic therapies. The types of therapies in 30 day programs for rehab are covered in a later section.
Who Is a Good Candidate for a 30 Day Rehab Program?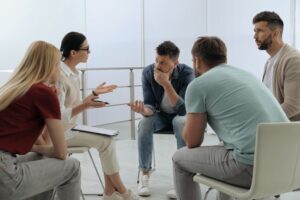 As a rule, longer treatment programs tend to show better results. This means that people in long-term residential treatment may have a better chance of avoiding relapse. One reason is because they are in a structured environment longer and have time to build skills and strength. They also have more time to create a healthier routine. Long-term programs typically last several months. However, they are not ideal for everyone. Those who are good candidates for short-term programs lasting about 30 days include:
People who have classes or jobs they need to maintain.
People who have a supportive living environment at home.
People who have a shorter history of addiction.
Individuals with a longer history of addiction may need a lengthier stay to successfully change behaviors. Also, those who do not have a supportive living situation face a higher relapse risk after discharge. For instance, living with family members who discourage substance use is better than living with roommates who use substances. People who do not work, have family obligations or have other requirements may find longer-term treatment suitable.
Most people can commit to a four-week rehab program. Today, many employers offer time off for people to get treatment when it is medically necessary. With legal provisions in the ACA, marketplace insurers must also provide some coverage for mental health and addiction treatment. There are programs for drug addiction or alcohol addiction. Also, many facilities offer different programs for various types of drugs. For example, there are programs for prescription opioids, methamphetamines, heroin, benzodiazepines, and more.
What Kinds of Therapies Do 30 Day Rehab Programs Involve?
Since learning the keys to beating addiction takes work, rehab is intensive. It starts with detox and may include residential, partial hospitalization, or another treatment structure. These are some of the types of therapies involved during a rehab program.
What Are the Benefits of 30 Day Rehab Programs?
There are many potential benefits of enrolling in a rehab program. These are some of the main advantages.
Find Addiction Treatment in Illinois
Northern Illinois Recovery Center in Crystal Lake offers all the key therapies discussed earlier. If you or someone you know needs help beating addiction, we offer many types of treatment structures. There are programs for addiction to alcohol, Xanax, opioids, heroin, meth and more. We offer a comprehensive range of services from detox to aftercare. To learn more about 30 day rehab programs in Illinois, please contact us.