Contact Us Today
Reach out to our specialists today to learn more about Northern Illinois Recovery Center.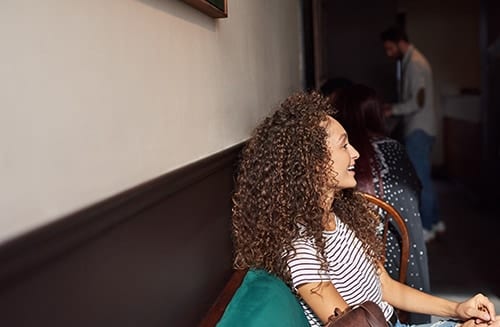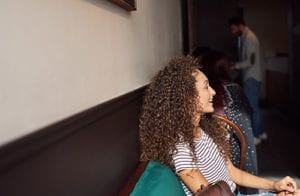 The extent of addiction in the United States alone is overwhelming. The most recent nationwide research from 2012 estimates the number of people struggling with addiction between 24 and 25 million people. That's a little over 9 percent of the population and doesn't include the recent national challenge with opioids. With so many people struggling with addiction, the need for addiction therapy services has never been so obvious.
Initial Addiction Therapy Services
Before entering into primary addiction therapy services, such as outpatient rehab, many people need the initial addiction therapy services of a detox program. Detox programs help you with withdrawal management. Withdrawal symptoms can range from mild to intense and may include:
Nausea
Tremors
Fever
Muscle Aches
Intense cravings
Insomnia
Depression
While these symptoms will make you deeply uncomfortable, they aren't dangerous on their own. The real challenge with these withdrawal symptoms is that they make people relapse during unmonitored, at-home attempts at detox. People then start using again just to put a stop to the withdrawal symptoms.
A detox program can use medications that help limit the intensity of your withdrawal symptoms. That helps prevent a relapse where a person just wants to escape those symptoms.
For alcohol and benzodiazepines, however, attempting unmonitored, at-home detox is dangerous. Alcohol withdrawal can cause delirium tremens, which can lead to seizures or death. Benzodiazepine withdrawal can also lead to fatal grand mal seizures. The substance abuse treatment programs Northern Illinois Recovery Center employs use prescription medications to prevent these fatal outcomes.
Medication Assisted Treatment
Unlike most drug dependencies, opioid addiction doesn't respond well to the traditional treatment model of detox-rehab-peer support groups. The relapse rate is very high, and the overdose crisis from opioids is well-documented in the news.
Medications like buprenorphine and naltrexone provide an alternative that has shown excellent results. In essence, these medications let someone with opioid dependence feel normal without giving them the euphoria of an opioid high. In most cases, medication assisted treatment begins during detox and doctors monitor the patient's doses during and after rehab.
Primary Addiction Therapy Services
You participate in many kinds of aaddiction therapy services during rehab, such as:
Cognitive Behavioral Therapy
Individual Therapy
Group Therapy
Family Therapy
Dual Diagnosis Therapy
Relapse Prevention
Peer Support
This multi-therapy approach serves several important functions. Individual therapy and CBT let you dig into the causes of your addiction and develop strategies for changing your behaviors. Family therapy lets you and your loved ones begin healing the damage in your relationships. Relapse prevention helps you learn about methods for avoiding slips and relapses.
Dual diagnosis programs offer help for those struggling with both addiction and a mental health condition. Sadly, a lot of addictions get their start as people try to self-medicate a mental health condition. For example, those with anxiety disorders often use depressants or alcohol to reduce their anxiety. Unfortunately, they develop a dependence on depressants and alcohol.
Dual diagnosis programs largely treat the addiction and mental health condition separately. This allows both you and the treatment staff to remain focused on one thing at a time.
Rehab programs usually integrate some form of peer support, such as 12-step programs, into the treatment. This integration introduces you to the concepts of the peer support system, which you'll need once you leave rehab.
Our addiction treatment staff layer these therapies in rehab so that you get a deep well of methods, strategies, and tactics for changing your life as well as maintaining your recovery.
Northern Illinois Recovery Center
Northern Illinois Recovery, located in Crystal Lake, Illinois, provides addiction therapy services for Chicago suburb residents.
Drug or alcohol addiction can take a horrific toll on your family relationships, health, as well as your professional life. Getting help in a quality drug rehab program can help you put an end to all of that damage your addiction causes. Call Northern Illinois Recovery today at 855.786.1978 to learn what we can do to help.