Individuals needing help with addiction issues traditionally had to enroll in an in-person program to receive support. Advances in technology have led to significant advances in the care provided to individuals in need of addiction treatment. Telehealth rehab allows individuals with a substance use disorder or other issues to receive treatment without traveling to a far-away location.
What is Telehealth Rehab?
Telehealth rehab uses different technology formats to deliver long-distance care to clients. Telephone consultations can be considered one of the first implementations of a telehealth program. Other common forms of delivering telehealth services include:
Videoconferencing — A client and therapist/doctor communicate with each other through an audiovisual link.
Remote patient monitoring (RPM) — Clients can record personal health information in one location and deliver it to a provider in a different location using electronic tools.
Mobile Health (mHealth) — Clients and therapists use mobile devices to communicate addiction problems and other health issues.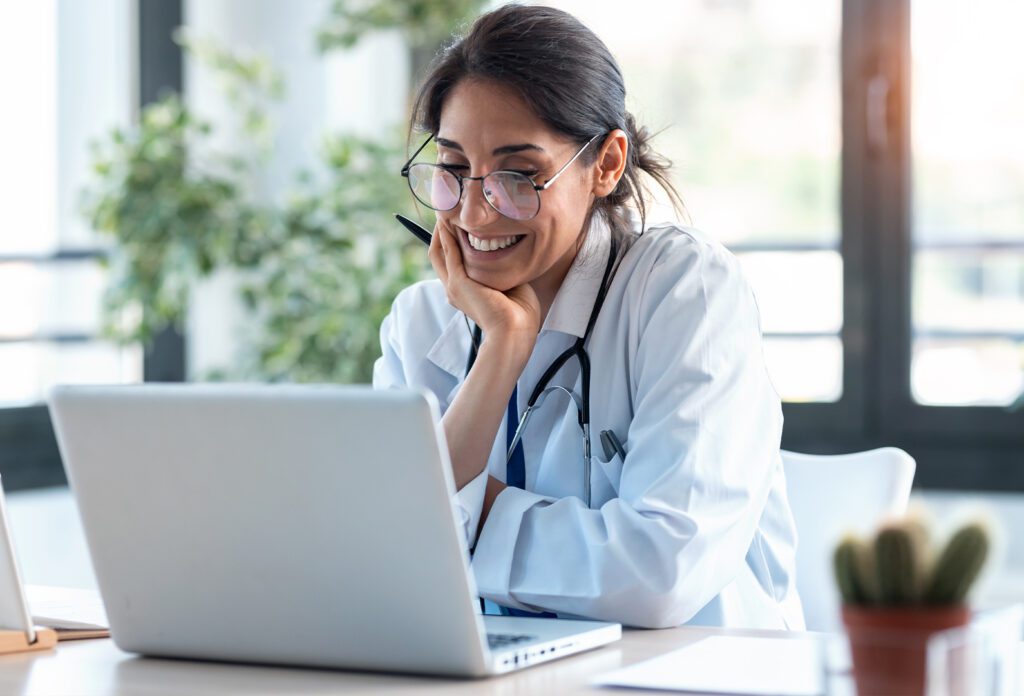 The onset of the COVID-19 pandemic has made it difficult for many individuals to travel and get the care they need. Telehealth services help bridge that gap so that people going through addiction difficulties can reach out and receive professional help.
Telehealth rehab can also be helpful, even if you are also attending in-person sessions on an outpatient basis. You don't need fancy equipment to take part in telehealth services. It's possible to set up a therapy appointment through text messaging and go through a screening process online before your first visit. Individuals enrolled in an outpatient program can receive automatic reminders about a scheduled session, which often reduces drop-out rates.
3 Benefits You Can Expect From Telehealth Rehab
Some additional benefits that come with participating in telehealth rehab include:
It Allows Those in Remote Places to Get Help: One of the biggest frustrations for those needing help with addiction or mental health disorders can be a lack of resources. Many people live in remote locations where care may not be readily available. It may also not be feasible for an individual to travel a long way to receive treatment. Telehealth rehab expands the options for people in these situations. Individuals can receive the help they need to become healthy. Those with addiction issues can get the support that helps them cope with isolation if they are in a place where there are restrictions on going out.
People Can Receive More Holistic Care: Many people with substance use disorders have unresolved trauma or untreated mental health disorders. Telehealth programs offer clients the chance to receive more in-depth care that helps them work through those issues. Treatment specialists can address all aspects of a person's illness. They can respond quickly when a client lets them know they are in distress and step in to guide them away from actions that might set back their progress.
It's Suited to Different Kinds of Treatment: Telehealth treatment can help individuals with various disorders. Physicians and therapists can offer many of the same therapies through a telehealth program in a traditional in-person setting.
Telehealth for Mental Health Treatment
The practice can be used to help individuals working through issues in numerous areas. For example, it can assist those looking for treatment for drug and alcohol abuse and those in need of mental health support. Some of the mental health treatment telehealth can provide includes:
Personality Disorders
Anxiety Disorders
Addiction affects people of all ages, races, and backgrounds. Telehealth rehab is a great way of bridging the gaps in care that can result from location logistics. Northern Illinois Recovery Center successfully uses its telehealth rehab program to deliver intensive outpatient treatment to clients. We believe in delivering care where it is needed and do what we can to make that happen.
Try Telehealth Rehab at Northern Illinois Recovery Center
Distance doesn't have to be a factor if you are looking to receive your addiction issues. Our facility offers the following services to anyone who needs assistance:
Contact Northern Illinois Recovery Center today at 855.786.1978 to learn more about our telehealth program.