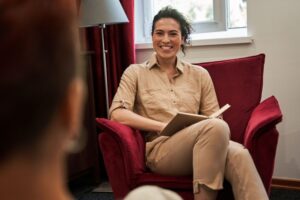 Addiction affects every part of a person's life, from their physical and mental health to their ability to contribute to their family and community. Most people require substance abuse treatment to overcome their addiction. There are so many programs, approaches, and levels of care that it can be difficult to know how to choose the right drug rehab center for yourself or a loved one. There are many factors to consider, including the type and length of the program, the therapies offered, and the levels of care available. Finding the right program at the right facility in Chicago will give you the best chance to succeed in the treatment program.
If you or someone you love requires addiction treatment, reach out to the Northern Illinois Recovery Center staff. We offer a variety of programs designed to support people at every stage of recovery. If you are ready for high-quality addiction treatment, call us at 855.786.1978 or fill out an online intake form here.
The Importance of Adaptable Drug Rehab in Chicago
One of the most important things to consider when choosing a substance abuse treatment facility is how adaptable their programs are. Addiction is not a one-size-fits-all condition. There are many biological, environmental, and social aspects of addiction, and every person has their own lifestyle and responsibilities to consider when participating in treatment.
Look for a facility that offers multiple levels of care. This allows you to move seamlessly between levels of care and make adjustments to your treatment plan. If you finish a higher level of care, such as a residential treatment program, and then need to continue in outpatient care, it will be easy to do so. Or, if you start in a lower level of care and find you need more support, you can quickly start a different program without losing the progress you've made.
Qualities of a Good Drug Rehab in Chicago
When choosing the right treatment facility for your unique needs, you will need to consider various personal wants and needs. Generally, there are some signs of a high-quality facility that you can look out for. These include:
The facility is licensed to provide substance abuse treatment
Calm, respectful environment
Strict admission criteria
Adaptable programs
Trained, licensed staff
Most of the time in the program is spent on evidence-based therapies
Aftercare planning
With so many facilities offering detox and drug rehab in Chicago, it is important to think about these basic quality indicators before enrolling in a treatment program.
Choosing the Right Level of Care in Chicago Addiction Treatment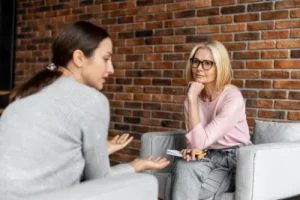 There are several levels of care in addiction treatment. Your doctor or addiction professional can help you determine the appropriate level of care. Regardless of the level of care you need, most of your time in treatment should be spent engaging in evidence-based therapies such as talk therapy, group therapy, medication management, and education. Holistic therapies such as nutrition counseling, exercise, yoga, acupuncture, or music therapy can be an important part of healing from addiction. Most high-quality substance abuse treatment facilities use them as part of their programs. Holistic therapies should only be used alongside evidence-based techniques as a complementary part of the program.
A high-quality rehab facility will offer various programs that will support you at every stage of your recovery journey. Many people require medically supervised detox before starting a treatment program. After a complete detox, people move on to a comprehensive treatment program that consists of education, therapy, and medications. The length of time you spend in treatment will depend on the length and severity of your addiction, as well as some other personal factors. When you have completed a treatment program, you will develop an aftercare plan to stay engaged in your recovery for the rest of your life.
Learn More About Substance Abuse Treatment at the Northern Illinois Recovery Center
If you or someone you love require substance abuse treatment, please reach out to the staff at the Northern Illinois Recovery Center. We offer various high-quality, evidence-based treatment programs designed to empower people at every stage of addiction and recovery. Our programs include:
If you are ready for life-changing treatment, don't wait another day. Call to speak to one of our admissions counselors at 855.786.1978 or fill out an online intake form here.