Contact Us Today
Reach out to our specialists today to learn more about Northern Illinois Recovery Center.
Are you currently suffering from an addiction to one or more opiates? Then Northern Illinois Recovery Center is here to provide support. We offer highly effective recovery treatment programs at our opiate addiction rehab center. Our programs are designed to meet your specific needs at your particular stage of addiction. Therefore, we offer a wide range of treatments to give you a more well-rounded approach that helps you overcome your addiction and addresses any underlying mental health issues.
Also, when you sign up for our outpatient addiction treatment programs, you can live at home, go to work, and then participate in the treatment at our opiate addiction rehab center during your scheduled times. This type of program allows you to keep your job as well as perform your family duties as needed. This allows you to ensure that your medical and personal needs can be attended to.
Opiate Rehab in Northern IL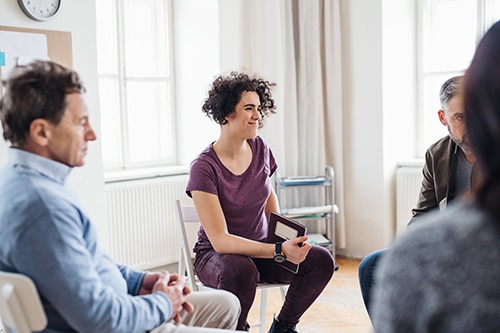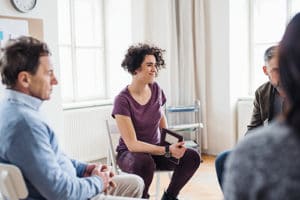 As someone who struggles from opiate addiction, you may have different needs from individuals who struggle from addiction to other chemicals such as alcohol or prescription medication. That is why we are the opioid addiction rehab center northern IL trusts. Through our opiate rehab in Northern IL, we can also help you make the transition from addiction to wellness with programs that match where you are at this stage in your addiction.
Additionally, whether you are on the brink of crisis or feel that things are just starting to get out of control, there is treatment available at Northern Illinois Recovery Center. Our programs encompass multiple levels of care and are adaptable to addictions of any severity. No matter what issues you come to Northern Illinois Recovery where we offer helpful, effective programs.
Understanding Opiate Addiction
Opiates are among the most used drugs in the world. The most popular drug is heroin, a highly addictive and destructive drugs that affect the lives of millions of users worldwide each year.
For instance, the four main types of opiates include:
Opium
Morphine
Codeine
Heroin
Addiction Treatment Services We Offer
The first thing that we do when you sign up for treatment at our opiate addiction rehab center is to determine the type of treatment that is best for your addiction. We can help you assess your therapy based on your particular situation and needs.
For example, some services we offer for opiate addiction include:
One of the things that distinguish our treatment programs from other rehab centers is that we do not pressure you into any therapy. We evaluate your addiction and any other mental issues you may be dealing with, and then we make recommendations. Therefore, you can try different treatments to see which one help you with your recovery.
Find Out More About Our Opiate Addiction Rehab Center
Don't let drug addiction drag you down. We are here to help you break the cycle of addiction. Your road to recovery begins here. Seeking help from a licensed and qualified professional at Northern Illinois Recovery Center can be the moment of change you need to build an entirely new life for yourself. Sign up for treatment at our opiate addiction rehab center and get your life back on track. Call us today at 855.786.1978 to get started with your treatment program.