Known as the Prairie State and also the State of Lincoln, Illinois has a population of 12.74 million. The northern part of Illinois is home to the "city of Illinois," also known as Chicago. Chicago is the third most populous city in the United States and by far the most populous in Illinois. Known for the Sears Tower, sports, and impressive architecture, Chicago is an area where finance, industry, culture, and transportation meet together in one international hub. It's also a place where alcohol and addiction are prevalent, as it is in any big city. Therefore, there is a need for an Illinois alcohol addiction rehab center to provide alcohol addiction treatment programs for the well-being of its residents.
The Problem of Alcoholism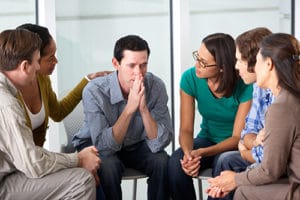 Many people don't understand the problem of alcohol addiction. People wrongfully assume that others who end up with alcohol use disorder are weak individuals or that they are just refusing to do what's right. Some people mistakenly think the person addicted to alcohol is being selfish. However, a person with an alcohol use disorder has a health condition. Of course, just like any other health need, they require the professional substance abuse treatment programs northern Illinois offers.
Dangers of Alcohol Use Disorder
Another area that people don't fully comprehend is the dangers of long term drinking. Even short term, binge drinking can be deadly. Alcohol poisoning is responsible for approximately six deaths a day. That is a shocking number when you consider all the other harm and health risks that can be attributed to alcohol such as:
Liver damage
Alcohol hepatitis
High blood pressure
Stroke
Various types of cancer (throat, mouth, liver, and larynx)
Cardiomyopathy
Not only does alcohol affect the body, but it also harms the brain. When someone participates in regular drinking, they find it difficult to remember things. They have a shorter attention span, which then leads to trouble learning. This is particularly harmful to those who are in college.
Alcohol addiction treatment programs are an essential part of saving an individual from this life-draining disease.
How Does Alcohol Addiction Rehab Treatment in Illinois Work?
Sometimes it's difficult for the person with the alcohol use disorder to seek alcohol rehab in Illinois but doing so brings such a significant change in their life. The healing is inward and outward, and the person feels as if they are starting life anew.
Often times a loved one will need to intervene for the person to get them the help they need. An intervention includes encouraging the person to meet with a rehab professional to discuss how alcohol use disorder is affecting them and others. Some times this eye-opening experience is enough to help the person take that step towards seeking help.
During the actual alcohol addiction treatment in Illinois, a person will be involved in various therapies and treatments designed for the alcohol-addicted individual. They will be with others who have similar struggles so they won't feel isolated.
Some of the therapies at an Illinois alcohol addiction rehab center include:
EMDR
Experiential therapy
12-step therapy
Finding an Illinois Alcohol Addiction Rehab Center
When seeking alcohol addiction treatment programs for yourself or someone you love, it's important to find a quality rehab center that specializes in alcohol dependency. At Northern Illinois Recovery Center, our therapists are master's level experts as well as fully licensed. We offer a customized approach for our guests so that each individual receives personalized care. You'll find the treatment option that works best for you. Some of our treatment selections include:
Extended care
Transitional living
Aftercare
Mental health therapy
Alcohol can destroy a person's life, but it doesn't need to harm yours. You can overcome this issue by going to an Illinois alcohol addiction rehab center. Contact Northern Illinois Recovery Center for the best alcohol rehab northern IL offers by calling 855.786.1978, and we'll help you get a new start to life.