What Is a Gambling Addiction Disorder?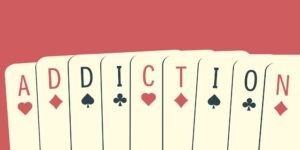 A gambling addiction disorder, also known as compulsive gambling, is a mental health disorder characterized by a persistent and recurring urge to gamble despite the negative consequences that may result from placing bets. Gambling can become addictive because you experience the thrill of winning, anticipation from placing bets and awaiting a specific outcome, and the joy of competing with other gamblers.
Gambling is a game in which you make predictions for a chance to win money. It's also defined as taking risks in hopes of a desired result. There are many places where you can gamble, which increases the risk of being affected by this disorder. Knowing where people can gamble may help you understand what gambling is and how to recognize when it becomes a problem. In some cases, gambling and alcoholism go hand in hand, which creates an even more difficult situation.
Here are places you or your loved one who has a gambling addiction disorder may go to gamble:
Casinos: Casinos are establishments that offer various types of gambling activities, such as slot machines, table games, and sports betting. Most often, casinos are located near tourist attractions, such as popular cities or resorts.
Online: Online gambling can be accessed from anywhere with an internet connection, making it a convenient option for many people. There are multiple websites that provide opportunities to place bets on a variety of games, events, and other occurrences.
Racetracks: Horse racing and greyhound racing are popular gambling activities in the U.S., and racetracks are often the primary location for these types of events. Many racetracks also offer additional gambling activities, such as slot machines and table games.
Lotteries: Lotteries involve purchasing a ticket for a chance to win a large cash prize. This type of gambling is very popular and available in all regions of the U.S.
How Does a Gambling Addiction Affect Loved Ones?
A gambling addiction can also negatively affect the friends and family of a person with this addiction. Here are effects of a gambling addiction that loved ones may experience:
What Are the Signs Your Loved One Has a Gambling Problem?
A gambling addiction can be difficult to recognize because there are often no physical signs or symptoms. However, you can recognize a gambling addiction by looking for the common signs of a gambling addiction. Most of these signs are actions that you, a family member, or friend may take while struggling with a gambling addiction.
Here are the most common signs of a gambling addiction:
Common Lies Gamblers Tell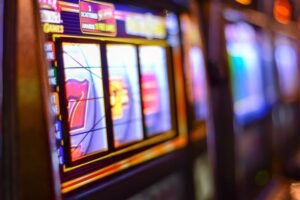 Individuals may reveal their addiction through deceptive behavior. There are common lies that gamblers tell in order to hide and continue their addiction behaviors. Some common lies include:
"I can stop anytime I want.": Those who struggle with addiction often convince themselves that they're in control and can quit at any time. Without treatment for addiction, this is rarely the case.
"I won big!": Someone with a gambling addiction may exaggerate their winnings in order to justify their continued behavior.
"I'm just borrowing money.": Rather than admitting to their money problems, someone with a gambling addiction may try to borrow money so they can continue gambling.
"I'm due for a win.": Even when they lose consecutively, someone who gambles may continue with the belief that they're about to win.
"I can't talk right now.": It's common for people with an addiction to avoid others and pretend that they're busy so they don't have to talk or spend time with people that may interfere with their behavior.
"I'm not hurting anyone.": A gambling addiction can be detrimental to the gambler and everyone around them, but to justify the behavior, it's common to pretend that gambling can't hurt anyone.
"I didn't touch the money.": It's also common for people with a gambling addiction to lie about money. They may tell elaborate stories about what happened to money they lost, or deny having spent any money.
How To Deal With a Gambler in Denial
If you're dealing with a gambler in denial one of the best things you can do is express your concern and encourage them to get professional help. It can be challenging to talk to a gambler in denial because often they're unable to see the negative effects and attribute them to gambling.
There are a few strategies that you can use to help someone in denial of their addiction and protect yourself from experiencing the consequences with them:
Encourage them to seek help. It's important to get professional help to recover from addiction. Some may need intensive inpatient care while others can benefit from finding an addiction therapist to cope with and overcome a gambling addiction disorder.
Provide support. Let your loved one know that you're concerned about their behavior and want to help them. Having a honest conversation with them about how their addiction is affecting you may make a difference. Offering your support can be beneficial to their mental state.
Set boundaries with them. If someone you know has a gambling addiction and it's affecting you, you may have to create boundaries to protect yourself. This may involve limiting contact or stopping any financial assistance you might offer.
Educate yourself on addiction. Learning more about gambling as a problem and the available resources there are to help may show you how to deal with another's addiction. You can look to support groups, counseling, or self-help resources.
Be careful not to enable addictive behavior. You might be enabling a gambling addiction by lending money or covering for lies. While these actions may seem like you're being supportive of someone in need, you're really just helping them continue their addiction.
How To Cope With a Spouse's Gambling Addiction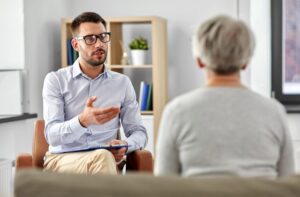 There are several ways to cope with a spouse's gambling addiction, including therapy and setting boundaries. Dealing with someone who has a gambling addiction can be different for a spouse because you're likely experiencing all the consequences of a gambling addiction that the addict may have. This includes relationship problems, financial trouble, and emotional distress. However many of the previous strategies apply. For example, you want to be careful not to enable your spouse, but still, give them support and encouragement to seek help.
Spouses often have shared finances so one thing you can do is limit access to credit cards and bank accounts. Setting boundaries around finances can limit your spouse's ability to gamble. It also prevents you from falling into debt.
You and your spouse may consider couples therapy as well as individual therapy. This can help restore your relationship. Therapy may also give you tools for offering support and talking to your spouse about a gambling addiction.
Addiction Treatment At Northern Illinois Recovery Center
Our team at Northern Illinois Recovery Center can help you or your loved ones manage and overcome addiction. We have many different treatment programs that offer a range of help, from individual therapy to resources for you and your family to cope with addiction.
Call us today to find out how we can help you, your family, or your friends cope with addiction.