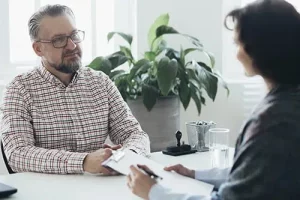 Overcoming addiction can take a lot of hard emotional and physical work. Most people require the support and structure of a substance abuse treatment program to achieve long-term sobriety. The length of time that someone spends in a treatment program depends on several factors, including the severity of their addiction, environmental factors, and the substances they had been using. Doctors or addiction specialists will determine whether someone requires inpatient or outpatient drug rehab. Outpatient treatment is a good option for many people who want to stay engaged in their daily lives while receiving high-quality therapies to help them overcome their addiction.
If you or a loved one require the support of a substance abuse treatment program in Chicago, reach out to the Northern Illinois Recovery Center staff. We offer a range of adaptable programs that can help you overcome your addiction and empower you to live the fulfilling, self-directed life you deserve. Call us today at 855.786.1978 or fill out an online intake form here.
How Do I Find High-Quality Addiction Treatment Near Chicago?
Addiction is different for every person, and it is important to choose an addiction treatment program that is right for your unique needs. To stay committed and get the most out of the treatment program you choose, you must feel confident in the quality of your program and its staff. When choosing an outpatient drug rehab program, look for signs of quality, including:
The facility has strict admission criteria
Staff are trained and licensed to provide substance abuse treatment
Availability of medical and psychiatric professionals
Adequate staffing
Consistent routines and schedules
Adaptable treatment plans
Multiple levels of care available
Calm, controlled environment
Most of the time in the program is spent engaging in evidence-based therapies
When searching for Chicago addiction treatment options, you will find a range of detox centers and treatment programs available. It is important to make sure the center is licensed, the staff is experienced in treating addiction, and that you will receive high-quality care.
What Happens During an OP Program?
Outpatient programs (OP) offer high-quality substance abuse treatment while allowing participants to continue working, caring for family members, and living at home. Outpatient treatment is a good option for people who have stable housing, do not require continuous treatment or supervision for a medical or mental health issue, and do not experience constant, strong cravings.
An outpatient treatment program provides similar therapies as an inpatient program, including:
Receiving these therapies in an outpatient setting allows people to stay close to their families, keep up at work or school, and practice sobriety in their real lives.
Benefits of Choosing Outpatient Addiction Treatment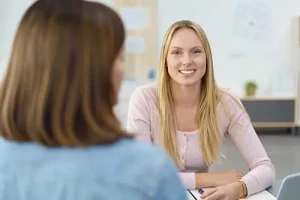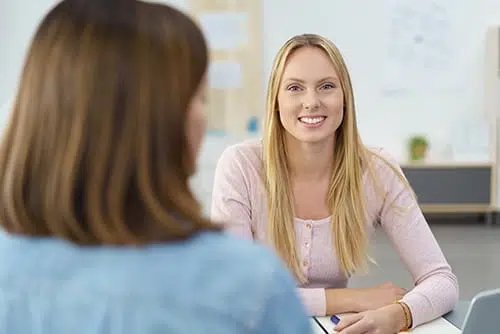 Participating in an outpatient addiction treatment program allows people to get the life-changing treatment they need without having major disruptions to their daily schedule. After completing an inpatient program, people may start in an outpatient program or transfer to an outpatient drug rehab program.
If you live in the Chicago area, choosing an outpatient addiction program offers many benefits. You can receive the substance abuse treatment you need without having to pay for travel or lodging. The flexibility of outpatient treatment allows you to continue working, attending school, and spending time with your family or support network.
Learn More About Addiction Treatment at the Northern Illinois Recovery Center
If you or someone you love require addiction treatment, reach out to the Northern Illinois Recovery Center staff. Whether you live in or near Chicago or are willing to travel to receive a high-quality treatment, we want to work with you. Our programs are designed to empower people at any stage of recovery. We offer:
If you need substance abuse treatment, don't put it off for another day. Call our admissions counselors to learn more about starting one of our programs today at 855.786.1978, or fill out an online intake form here.