Northern Illinois Recovery Center transforms the lives of women through our women's addiction treatment center. Our clients receive both group and individual therapy across a broad spectrum of services. Our level of care at our Northern IL addiction treatment center for women ensures that you receive the best treatment to help you overcome your addiction to drugs or alcohol.
Services at a Women's Addiction Treatment Center
We offer a safe and caring environment where you can step away from the stresses and distractions in your life so that you can focus on restoring your life free from substance abuse. Our women's addiction treatment center Illinois trusts offers a wide range of services, including:
Group and family therapy
Dialectical behavior therapy
As seen, our staff can help you decide which treatment is best for you based on your addiction, your circumstances, and a thorough assessment. We can help you develop your treatment plan to meet your needs.
What Factors Lead to Addiction?
There is a wide range of factors that can lead to an addiction. For women, it can be stress, trauma, genetics, or your environment. For example, other factors that lead to trauma may include: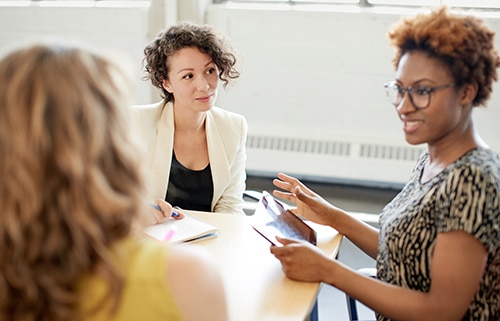 Verbal, physical, or sexual abuse
Family problems such as divorce or the loss of a child
Mental health conditions such as depression, anxiety, ADHD, or bipolar
Feeling isolated or lonely
Self-esteem or self-image issues
Physical pain that never goes away
Benefits of Women-Only Treatment for Addiction
As a woman, you may find that quitting can be challenging in ways that are not the same for men. You may not want to seek treatment for fear of how it may affect your family or your children. You may also wonder if there are other women out there who understand your addiction or your circumstances.
Likewise, this is why a treatment center designed specifically for women can be beneficial. You have the support of other women who are your peers. They face the same types of addictions, struggles, and feelings as you do.
Also, a women's rehab in Northern IL allows you to seek alternative therapies and activities that are unique to women. You are part of a more focused individual or group therapy with fewer distractions.
Long-Term Recovery for Women
At Northern Illinois Recovery Center, our goal is to help you find long-term success as you reach your goals. Through detox, initial treatment, and aftercare programs, we can walk with you every step of the way as you grow stronger.
Additionally, we provide the tools you need to handle your temptations and cravings, as well as learn more about your addiction. You can address your inner turmoil and see how what is going on inside of you is affecting your addiction. Our treatment specialists are here to facilitate your path to recovery and guide you along the way. You never have to battle addiction alone.
Let Northern Illinois Recovery Center Help You Get Clean
In conclusion, our women's addiction treatment center Illinois residents trust is here to help you recover from addiction and reclaim your life. Our substance abuse treatment programs in Northern IL can empower you to live a fuller, healthier life as you meet your goals and end the cycle of addiction. To find out more, call us today at 855.786.1978.