Contact Us Today
Reach out to our specialists today to learn more about Northern Illinois Recovery Center.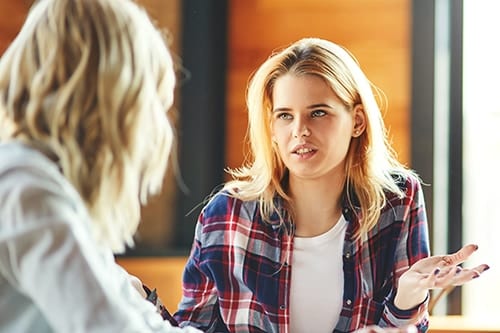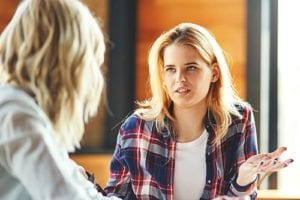 At Northern Illinois Recovery Center we work hard to make sure each individual patient can find hope and healing through our programs. In order to restore your life to its best possible form, we ensure our addiction treatment center remains at the cutting edge of treatment options. Each and every client we accept can feel confident in the quality of our facility, our addiction therapy services, and our team. Learn more about why our Northern IL addiction treatment center is so highly sought after.
Top Northern IL Addiction Treatment Center
Those living outside of the city of Chicago could tell you the northern Illinois area has often struggled to provide quality addiction treatment. The Northern Illinois Recovery addiction treatment center came about as an answer to this need for individuals seeking drug rehab centers near Chicago. Clients from many of the surrounding counties can get the effective treatment they need without having to drive into the city or even farther. Our accessibility is a major reason that people flock to enroll in our Northern IL addiction treatment programs. On top of that, the programs we offer do not sacrifice quality. The treatment and therapy options we include can compete with any addiction treatment center.
Our treatment facility can truly offer clients an optimal way to recover. The location of our Northern IL addiction treatment center provides a more relaxing environment than one crammed into a major city. At the same time, we are still able to employ a team of addiction treatment professionals who are among the best in their respective fields. Our clients work with world-class specialists in a relaxing environment with minimal distractions.
Northern IL Addiction Treatment Programs
At Northern Illinois Recovery Center we work hard to adapt our treatments to meet the needs of our clients. Many of the individuals we treat, though struggling with addiction, have personal responsibilities they can not ignore. These may include work, school, or raising families. Despite the serious issues addiction can cause, it is unrealistic to expect people to drop their important responsibilities for extended periods of time. In order to accommodate these needs, our services are offered in outpatient settings. This allows clients to maintain their daily lives while still being able to attend our Northern IL addiction treatment center programs which include:
Partial Hospitalization programs are useful for the worst cases of addiction. Certain clients might need supervised medical care during or directly after withdrawal. These programs offer more hands-on support than most outpatient options. Intensive outpatient programs offer a similarly thorough option for treatment but do not require hospitalization. Clients in these programs can feel more secure during treatment. Standard outpatient programs offer more independence to clients as they'll spend a good amount of time completely unsupervised. Sober living homes provide clients with an ideal transitional program, allowing them to reacclimate to living on their own again. Sober living provides housing with others going through the same stage of recovery.
Why People Choose Northern Illinois Recovery Center
We understand that when choosing an addiction treatment center there are almost too many options. We want to make choosing the right rehab easy. Northern Illinois Recovery Center offers flexible treatment programs in order to provide treatment for as many people as possible. We recognize the importance of the programs we offer. For this reason, we strive to make our programs as affordable as possible too. We do so by working closely with a variety of insurance providers. No matter the level of treatment you require or the exact nature of your substance abuse issue, the center for addiction treatment Northern IL offers can work for you!