Are you working towards substance abuse recovery? Perhaps you are making the change you need and seeking help for your depression and trauma. No matter why you are getting help, having the right level and style of treatment is important to your success. A key concern many people have is what the difference is in group therapy vs family therapy. Do you need one or the other, or perhaps both?
Understanding the Difference in Care
With group and family therapy programs in Northern IL available to you at Northern Illinois Recovery Center, there are several treatment options available for you depending on your needs. When you arrive with us, we will provide a full evaluation and give you recommendations for the type of care right for your unique situation. Here is a look at the differences in some of the most common levels of care: group therapy vs family therapy.
What Is Family Therapy?
Family therapy is a very promising opportunity for people to sit down to talk about their situation with their loved ones. While this is done in a group setting, sometimes, it can also include one-on-one meetings with your family. The goal is not to place blame. It is also not meant to create a situation where you feel at risk.
Rather, this type of therapy program aims to help you and your loved ones to understand what has happened and why. It is an opportunity for your loved ones to learn about substance abuse, mental health, and trauma. The goal is to help you to rebuild relationships or at least to create opportunities to do. The key thing to remember here is that family therapy is never a requirement. You may want to do so, and can, or you may not desire to do so. Family therapy vs group therapy, then, is dependent on who is present and how they relate to your situation.
What Is Group Therapy?
Group therapy is handled in-house. This is an opportunity for you to sit down with people who are also facing the same types of challenges you are. During group therapy sessions, you can share as much about what is happening with you as you would like to do so. You are also able to listen to other people and gain perspective.
Often group sessions are helpful because it allows you to talk to people who have worked through what you are facing. Sometimes mentors are present to help you to see how your life can go on from this point. Many situations involve discussing how to deal with life after addiction therapy treatment, such as how to manage triggers and tough situations.
Finding the Right Therapy for You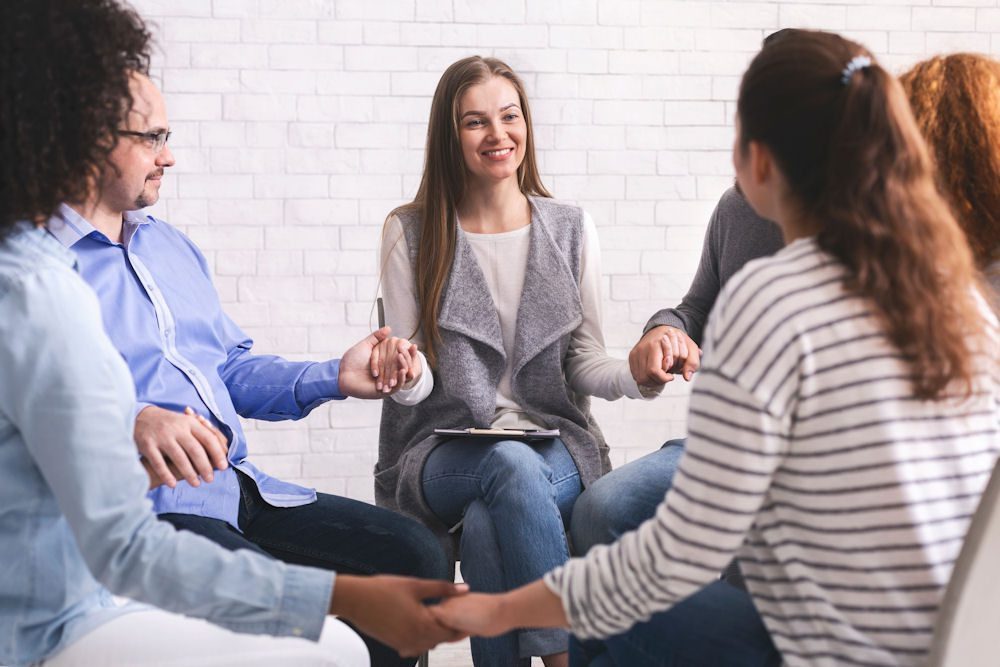 When you visit us at Northern Illinois Recovery Center, you will gain access to a team who will help you to make decisions about the type of care right for your unique needs. We often recommend options that fit your current challenges, but you have the right to choose. When it comes to group therapy vs family therapy, both may be helpful to you. These programs are also available through all of our treatment services, including:
It's essential that you learn more about yourself through individual therapy options as well as group and family settings. We can provide that support to you. Family therapy vs group therapy can pair well with these individual-based programs.
Finding the Right Therapy for You Is Possible
Group therapy vs family therapy is an ongoing discussion for many men and women. Yet, one thing is for sure – therapy of any type can help you regain control over your life. At Northern Illinois Recovery Center in Crystal Lake, Illinois, we work with people with addiction and mental health illness needs, providing a safe and positive environment for recovery.
Finding the right balance of care for you is our goal. If you or your loved one needs help, please call our compassionate counselors at 855.786.1978 for immediate help.