Day trading is one of the many ways people can try to make money in the stock market. While day trading was nearly exclusively done by professionals such as large financial institutions, brokerages, or trading houses in the past, over the last several years, and thanks mainly to the Covid-19 pandemic, day trading has grown in popularity amongst the average "retail" investor.
Unlike more traditional forms of trading where you hold onto a stock for weeks, months, or even years at a time, day trading involves buying and selling stocks by the hour. While the rush of day trading may seem harmless enough to most, for some it can lead to the development of what is known as day trading addiction.
In this blog we will take a look at what day trading is, the concept of day trading addiction, and how you or a loved one can get help for gambling addiction in Northern Illinois.
What Is Day Trading?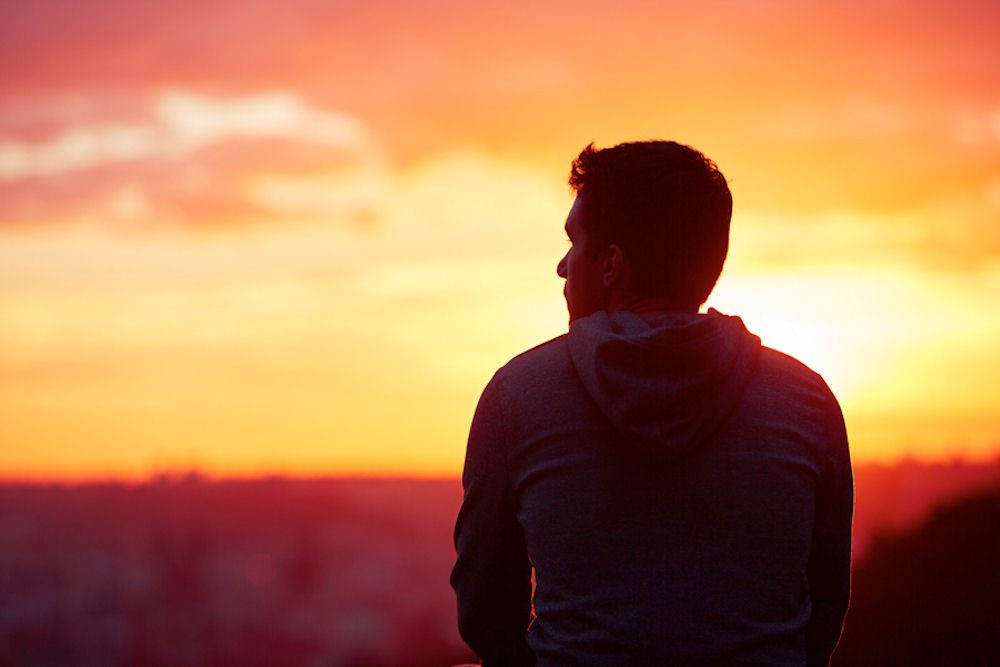 Day trading is a form of financial trading that involves the buying and selling of stocks, currencies, futures, etc within the same day.
While traditional trading involves buying a stock on holding onto it for weeks, months, or even years before selling it, day trading involves buying stocks and immediately flipping them minutes or even hours later. Day traders typically repeat this action multiple times throughout the day while the market is open.
Traditionally, day trading was reserved for professionals within the investment industry such as stock brokers, financial institutions, and trading houses who had in-depth knowledge and experience within the stock market game. However, over the past several years, the concept of day trading has grown in popularity amongst the average, "retail" investor.
While day trading can be quite lucrative when done properly, there is a significant amount of risk involved. For someone that may not know what they are doing or fully understand the risks involved, day trading can lead to financial difficulties, poor mental health and well-being, and even day trading addiction.
Is Day Trading Considered Investing or Gambling?
While investing in the stock market is not necessarily considered a form of gambling, the concept of day trading has many characteristics that are similar to that of online gambling and sports betting.
Much like online gambling and sports betting, the rise of mobile brokerage apps has made it easier and more accessible for the average person to give day trading a try. In fact, since the start of the COVID-19 pandemic, gambling addiction helplines have seen an increase in calls from day traders.
This is believed to be the result of gamblers not being able to bet on sports and instead turning their attention to online trading.
What Is Day Trading Addiction?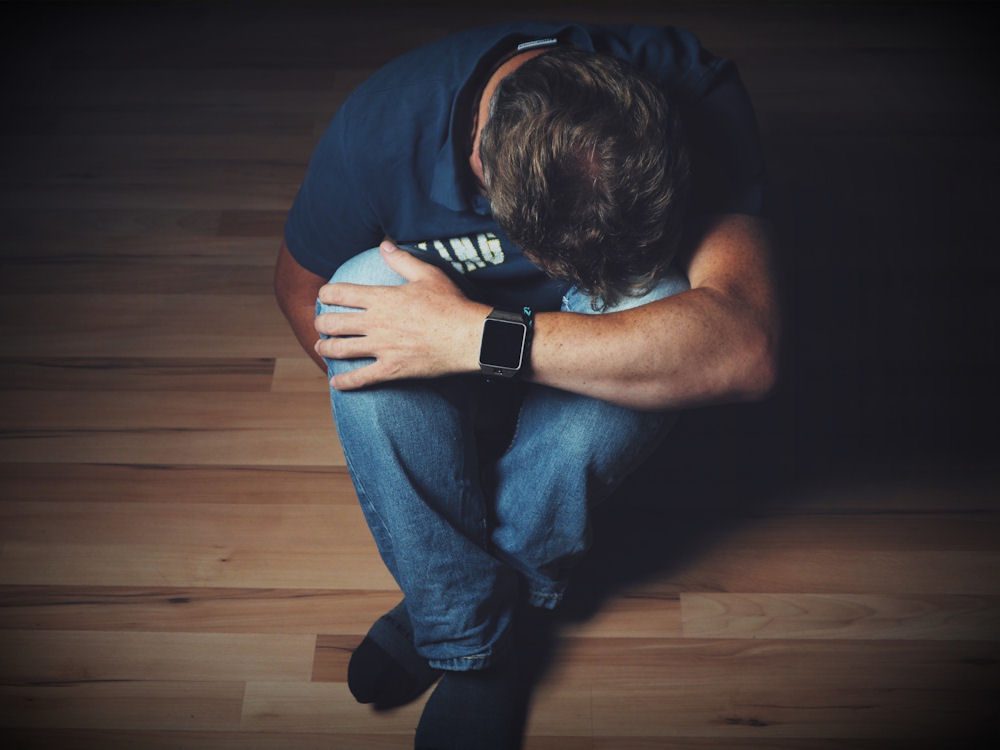 While day trading addiction is not an officially recognized form of addiction, it can be considered a form of gambling addiction. Like any other form of behavioral or substance addiction, someone who has a day trading addiction will continue to participate in day trading despite the known negative consequences. They may have even tried to stop day trading on their own and been unsuccessful.
Performing the act of day trading will send a rush of dopamine (the "feel good" drug) to the brain. When the brain gets this rush of dopamine it recognizes the activity as something that is good. This can lead the brain to begin to "crave" the concept of day trading, telling the person to do it more and more in order to keep getting that dopamine rush. Over time, as the brain needs more and more dopamine, the person will become dependent on or even addicted to day trading in order to get the rush of dopamine that the brain needs to function.
Someone with a day trading addiction may experience significant financial loss, work or school-related problems, mental health issues such as depression, anxiety, or ADHD, or even physical health issues.
Day Trading Causes and Risk Factors
Like other forms of addiction, certain people are more predisposed to run the risk of developing a day trading addiction than others.
Below are some causes and risk factors when it comes to day trading addiction:
Age – Day trading tends to appeal to a younger demographic. While older people do also participate in day trading, they are typically already established within the financial market and less likely to take the risks associated with day trading.
Personality Traits – Certain personality characteristics may increase the likelihood of developing a day trading addiction such as those who over-work, are impulsive, competitive, narcissistic, restless, or who are easily bored.
Social Influence – Those who have friends or family members who actively participate in day trading are more likely to try it themselves, especially if those around them are successful at it and making money.
Sex – Men are far more likely to try day trading than women
Mental Health – People who day trade compulsively often have underlying mental health issues such as depression, anxiety, bipolar disorder, personality disorder, obsessive-compulsive disorder (OCD), or attention-deficit/hyperactivity disorder (ADHD)
Other Addictions – Someone who is suffering from a gambling or day trading addiction may also be suffering from a substance addiction such as alcohol. percocet, amphetamines, or cocaine.
Signs and Symptoms of Day Trading Addiction
While it may be harder to spot a day trading addiction compared to substance addiction, there are certain signs and symptoms to be on the lookout for if you suspect that you or someone you know has an unhealthy relationship with not just gambling but day trading specifically.
Below are some common signs and symptoms of a day trading addiction:
Trying to stop day trading but being unsuccessful in doing so
Constantly thinking about day trading
Spending money on day trading you either don't have or that was meant for something else
Asking for financial help to cover day trading losses
Experiencing feelings of guilt or shame while day trading
Hiding your day trading from others or lying about the amount of day trading you are doing
Spending more and more time day trading
Finding riskier and riskier trades to make
Using day trading as a way to forget about other issues
Having difficulty concentrating on daily tasks and responsibilities
Loss of interest in non-day trading activities
Going through withdrawals when not day trading
Having trouble relaxing or sleeping
Having suicidal thoughts as a result of financial losses from day trading
Day Trading Addiction Statistics
According to a 2019 survey done by Science Direct, roughly 8% of investors displayed symptoms of problematic gambling. Of that 8%, roughly half met the criteria for gambling disorder. Additionally, the survey found that investors with symptoms of compulsive gambling problems tend to follow a more active and speculative trading style, indicated by a higher frequency of stock trading, day trading, and investing in derivatives and leveraged products.
Is Day Trading (Gambling) Addiction Treatable?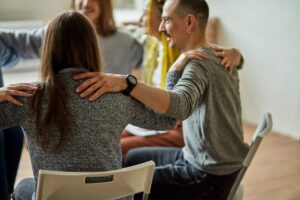 Like other forms of behavioral addiction, including gambling addiction, day trading addiction, while not officially recognized as an addiction, is treatable both using at-home remedies and professional therapy.
The most effective form of therapy when it comes to treating any sort of behavioral addiction is psychotherapy, specifically Cognitive Behavioral Therapy (CBT). CBT allows the person in therapy to properly understand the underlying causes and factors that led to the development of their day trading addiction. By being able to properly understand what led to the addiction, the person can then learn healthier and more effective ways of dealing with these triggers and factors without turning back to day trading or any other form of gambling.
For those who may not need professional treatment, or for those who are looking for additional remedies, there are many things you can do on your own to help address your day trading struggles including:
Handing your investments over to a professional such as a money manager, stock broker, or investment banker
Deleting all day trading apps off your phone and blocking any day trading websites from your computer
Allowing a trusted friend or loved one to monitor or oversee your financial statements
Focusing your time and energy that you previously spent day trading on other, healthier activities
Attending support group meetings such as SMART Recovery of Gamblers Annonymous (GA)
Get Help For Day Trading Addiction at Northern Illinois Recovery
While day trading addiction may not be an officially recognized addiction, at Northern Illinois Recovery we understand the dangers that can be associated with day trading. That's why we offer day trading addiction treatment as part of our larger gambling addiction treatment program.
If you or a loved one is suffering from an addiction of any kind, whether it be a substance addiction or a behavioral addiction such as gambling or day trading, contact Northern Illinois Recovery. Our addiction experts is here to ask questions such as how long rehab is or what are the treatment programs available to help you choose the right path to recovery. Contact us today.