Ever wonder why it seems like you can never just have one drink? As someone living with ADHD, your brain works a little differently, making you more prone to chasing the dopamine rush of alcohol. The truth is, ADHD and alcohol don't mix well, and for good reason. When you have a drink, your ADHD symptoms seem to vanish as your brain gets flooded with feel-good chemicals, giving you a temporary escape from the daily challenges of living with a neurodiverse mind. The problem is that this escape is fleeting, and the more you drink, the worse your symptoms become.
Many with ADHD turn to alcohol as a form of self-medication to ease anxiety, restlessness, and hyperfocus. But in reality, alcohol worsens these symptoms and negatively interacts with ADHD medications. Understanding the connection between your ADHD and alcohol use is key to better managing both. The Northern Illinois Recovery Center can help! Our Illinois alcohol rehab center was created to support individuals in their recovery journey. Discover more about our programs!
Understanding ADHD: Symptoms, Causes and Treatment
If you have ADHD, you know that it can feel frustrating and overwhelming at times. ADHD stands for attention deficit hyperactivity disorder. It's characterized by difficulties in focusing, controlling impulses, and regulating hyperactivity.
Common symptoms of ADHD include inattention, hyperactivity, and impulsivity. Inattention symptoms involve difficulty sustaining focus, being easily distracted, and making careless mistakes. Hyperactivity symptoms manifest as constant restlessness, fidgeting, and difficulty staying still. Impulsivity symptoms are seen in actions taken without thinking about potential consequences.
The exact causes of ADHD aren't fully understood, but they're believed to result from a combination of genetic, neurological, and environmental factors. Genetic predisposition plays a significant role, as ADHD tends to run in families. Neurologically, differences in brain structure and functioning, particularly in areas related to attention and impulse control, contribute to the disorder. Environmental factors like prenatal exposure to toxins and premature birth may also increase the risk.
ADHD is a manageable condition, and early diagnosis and intervention are crucial. Treatment approaches include behavioral therapies, counseling, and medication. Behavioral therapies help individuals develop coping strategies, improve organizational skills, and enhance self-control. Counseling provides a safe space to address emotional challenges and learn effective communication techniques. In some cases, doctors may prescribe stimulant or non-stimulant medications to help regulate attention and impulse control.
Talk to your doctor about healthier ways to manage your ADHD, like behavioral strategies, social support, exercise, sleep, and limiting distractions. While ADHD presents challenges, many successful people have learned strategies to thrive with this condition. With the right treatment and management, you can too.
Why Alcohol Use Is Common Among People With ADHD
If you have ADHD, you may turn to alcohol to help cope with symptoms or unwind. Unfortunately, alcohol often makes ADHD symptoms worse and can lead to unhealthy dependence. Understanding the reasons behind this connection sheds light on the complexities of both conditions.
Dangers of Mixing ADHD Medication and Alcohol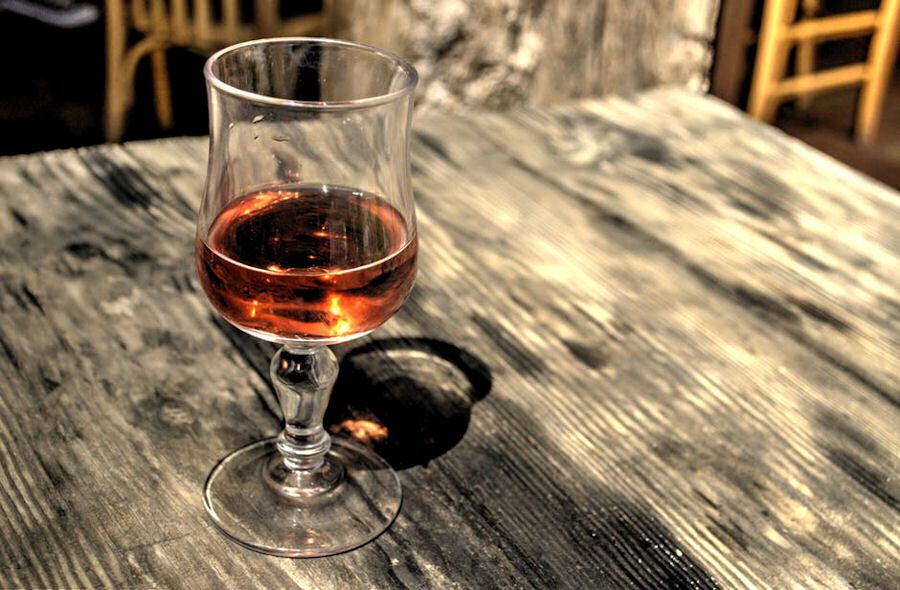 Your ADHD medication is designed to increase focus and attention. Alcohol does the opposite, impairing your judgment, coordination, and self-control. When you combine the two, the results can be unpredictable and risky. Some of the potential dangers of mixing ADHD medications and alcohol include:
Severe drowsiness and dizziness. The sedating effects of alcohol combined with stimulants can make you extremely drowsy, impacting your ability to function.
Heart problems. Both alcohol and stimulants like Adderall or Ritalin can elevate your heart rate and blood pressure. Together, they may cause an irregular or rapid heartbeat, high blood pressure, or other cardiac issues.
Dehydration and overheating. Stimulants and alcohol both dehydrate you and raise your body temperature. This can lead to overheating, heat stroke, and other dangerous medical conditions if taken together.
Mood and behavior changes. The interaction of these substances may intensify feelings of anxiety, agitation, depression, or mania. It can also lower inhibitions and impair self-control, increasing the risk of reckless behavior.
Addiction and dependence Individuals with ADHD are already at increased risk of experiencing the consequences associated with substance abuse. Mixing alcohol and stimulants further increases the chances of addiction, dependence, and overdose.
The risks far outweigh any perceived benefits of combining ADHD medication and alcohol. If you do choose to drink, do so only occasionally and in moderation. Talk to your doctor about the specific risks based on the type and dosage of medication you're taking. The safest option is to avoid alcohol altogether, but if that's not possible, be extremely careful and aware of how the two substances impact you.
What are the Effects of Self-Medicating with Alcohol?
Relying on alcohol to manage ADHD symptoms is problematic and can worsen issues in the long run. While alcohol may temporarily reduce focus or calm restlessness, it leads to worsening symptoms, health issues, and an increased addiction risk. It's important to recognize that alcohol is not an effective or safe solution. The impacts of self-medicating with alcohol can include:
Worsening Mental Health: Instead of providing long-term relief, alcohol can exacerbate underlying mental health conditions. It can lead to increased feelings of depression and anxiety and even contribute to the development of more severe mental health disorders.
Dependency and Addiction: Regular self-medication with alcohol can lead to physical and psychological dependence, making it challenging to function without it. This can quickly escalate into alcohol addiction, which requires professional intervention to overcome.
Impaired Decision-Making: Alcohol impairs judgment and decision-making abilities. People who self-medicate with alcohol may find it harder to make informed and rational choices, which can further exacerbate their mental health struggles.
Physical Health Consequences: Frequent and excessive alcohol consumption can result in a range of physical health issues, including liver damage, heart problems, gastrointestinal issues, and weakened immune function.
Disrupted medication: If you're on ADHD medication, the effects can be disrupted or canceled out by alcohol. The stimulants in your medication and the depressants in alcohol have opposite actions in the brain, neutralizing each other.
If you or someone you know is self-medicating with alcohol, seeking professional help is crucial. Mental health professionals can provide appropriate guidance, therapy, and potential medication options to address the underlying issues and develop healthier coping strategies. To know if you have a problem with alcohol, take our alcoholic quiz now!
What are the Treatments for Co-Occurring ADHD and Alcohol Use Disorders?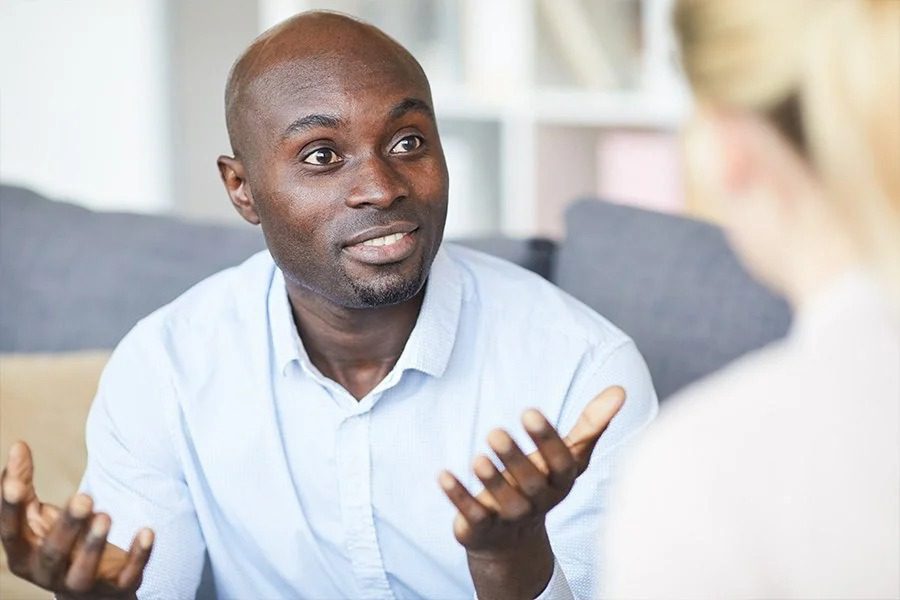 The treatment for co-occurring ADHD and alcohol use disorder (AUD) involves a comprehensive and integrated approach that addresses both conditions simultaneously. It's important to recognize that treatment should be personalized based on an individual's unique needs and circumstances.
Inpatient alcohol and drug rehab in Illinois offers a structured environment for those dealing with ADHD and alcohol use disorders. These programs provide 24/7 supervision, medical care, and tailored therapy to break alcohol cycles and manage ADHD symptoms.
For ADHD, medications like stimulants or non-stimulants can be prescribed to manage symptoms. However, careful consideration is needed due to the risk of substance misuse in individuals with alcohol use disorders.
Behavioral therapies like CBT and DBT can help individuals with ADHD and alcohol use disorders develop coping skills, manage triggers, and modify unhealthy patterns of behavior.
Family therapy addresses alcohol's impact and ADHD within families.
Participating in support groups specifically tailored to individuals with co-occurring ADHD and alcohol use disorder can offer a sense of community, understanding, and shared coping strategies.
Holistic methods like meditation and yoga promote well-being.
Creating a strong aftercare plan is essential. This might involve outpatient therapy, relapse prevention strategies, regular check-ins with a therapist or counselor, and ongoing medical management.
Northern Illinois Recovery Can Help You Recover from Alcohol Addiction
Experiencing both ADHD and alcohol use disorder can lead to feelings of frustration and isolation. If you or someone close to you is grappling with these challenges, it's crucial to understand that you're not navigating this journey alone.
Here at Northern Illinois Recovery Center, we are committed to providing compassionate and exceptional assistance to help you face challenges related to both ADHD and alcohol addiction. Feel free to reach out to us. Remember, your path to recovery begins with seeking help. Allow us to help you begin your journey today.