Contact Us Today
Reach out to our specialists today to learn more about Northern Illinois Recovery Center.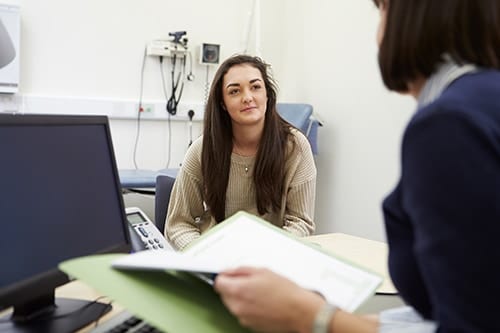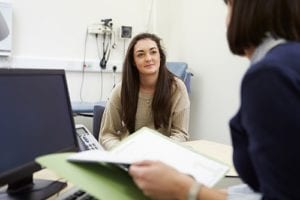 If you're struggling with drug or alcohol dependency, you know that cravings make overcoming addiction on your own incredibly tricky. For some individuals, managing cravings and reducing the impact of withdrawal symptoms is best accomplished through the strict administration of medications designed to help. Medication-assisted treatment, or MAT, is an innovative approach to treatment that can truly help ease the recovery process and prevent relapse. A quality medication-assisted addiction treatment center like Northern Illinois Recovery may be just what you need to overcome the obstacles that are holding back your recovery.
Finding the right Illinois addiction treatment program means reaching out and learning what you can about the various programs offered. At Northern Illinois Recovery Center, we want to help those in need educate themselves and get the support necessary.
Understanding Medication-Assisted Treatment
The medication-assisted treatment uses prescription medicines in combination with counseling to treat substance abuse issues. It's useful for treating addictions to various substances, including alcohol. But it may be most well-known for addressing opioid addiction. Common medications you may have heard of useful in MAT are naltrexone, buprenorphine, and suboxone.
Such medicines are effective because they decrease cravings and reduce withdrawal symptoms that individuals experience when trying to stop using a substance. This is a key step toward overcoming any addiction and can often be the biggest hurdle many experiences. MAT eases this process. When you're not preoccupied with dealing with cravings, you can spend your energy on recovery and working toward wellness in your substance abuse program.
However, a MAT program offers more than just medication; it provides engaged therapy to help individuals address their underlying mental health issues that contribute to and spring from a substance use disorder. In our MAT program, participants can expect to be able to take part in the following therapy programs:
Cognitive-behavioral therapy (CBT)
Dialectical behavior therapy (DBT)
Family therapy
Group therapy
Yoga therapy
Trauma therapy
These therapeutic options help individuals learn to identify, address, and surmount the mental health issues they are facing as they recover from addiction.
Benefits of MAT
There are numerous benefits of medication-assisted treatment, and recovery is often tremendously easier through this approach. Withdrawal is a painful and uncomfortable process, but you can minimize the symptoms with the assistance of medicine.
Once you can overcome a period of withdrawal and beat cravings, you'll find you can work on parts of treatment like counseling and education. You're also more likely to avoid relapse once you're able to successfully move past the withdrawal period without lasting symptoms.
Learning coping skills is also an important part of any medication-assisted therapy program. The first component is dealing with withdrawal, then comes the learning and processing. When receiving the medication-assisted treatment Northern Illinois offers, you're more likely to avoid relapse. Studies show this to be true.
Why Seek a Medication Assisted Treatment Center
There are several reasons to seek the medication-assisted treatment Northern Illinois offers. Medication-assisted treatment from a reputable recovery center such as Northern Illinois Recovery can make the entire process much easier on you. Medication therapy helps you to overcome withdrawal symptoms so that you can then focus on learning the skills you need to stay clean.
Professional recovery services treat each individual's personal needs. You aren't treated as only your addiction. Issues you are currently facing will be addressed in your unique treatment plan. This ensures you are feeling confident and prepared to return to your daily life when treatment ends. You'll have the skills you need to navigate life without drugs or alcohol.
Having professional staff who care to provide you with support and their expert knowledge will increase the likelihood of successful recovery. Also, you'll gain insight from your peers who are going through a similar experience and understand you.
Discover What Northern Illinois Recovery Center Has to Offer
If you or a loved one struggles with an alcohol use disorder or drug addiction, Northern Illinois Recovery Center can help. We offer thorough, professional treatment through a variety of programs. Because we understand that each person will have their own unique path to recovery, we make it a point to provide addiction treatment programs that cater to specific needs. Individuals can enter into the program that best fits their needs and help them achieve their goals in recovery. Some of the programs we offer include:
Our location is convenient, with no need to drive to Chicago for treatment. You'll find our services to be affordable and accessible. You don't have to face addiction alone. Please give our office a call at 855.786.1978 to learn more and to begin your journey to recovery.