If you or a loved one is struggling with a drinking problem, it is not uncommon that your drinking could have resulted in legal consequences, such as a DUI. Many courts offer DUI rehab program options to offenders or may even require them. Some courts may also offer first-time offender programs. A DUI rehab program helps provide treatment for drinking problems such as alcoholism or binge drinking.
About Our DUI Rehab Program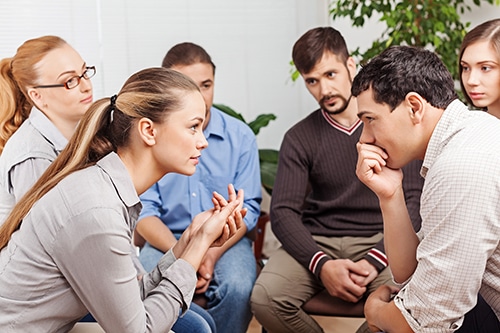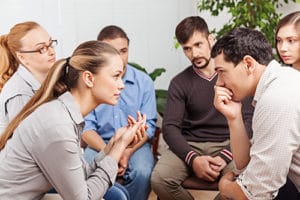 While receiving a DUI charge may not mean you have alcoholism or addiction, the high-risk behavior associated with driving while impaired indicates you likely have difficulty controlling your drinking or drug use. You can be charged with a DUI for driving drunk, with most states considering a blood alcohol level of 0.08% or higher legal impairment, or for driving while under the influence of prescription or illicit drugs.
Although courts may offer reduced sentences or a DUI rehab program for a first offense, the penalties for additional DUIs can be severe. Multiple DUI convictions can result in imprisonment and a criminal record that can hurt your personal life, relationships, and career. DUIs are also one of the leading causes of fatal car accidents and accidental deaths in the United States. A DUI program can help treat substance abuse and alcoholism issues and limit high-risk behaviors associated with drug and alcohol abuse.
What is a DUI Rehab Program?
A DUI rehab program is similar to conventional substance abuse treatment and can be offered on an inpatient or outpatient basis. Our DUI rehab program offered by, or mandated by, a court typically links your successful graduation from the program to a more lenient sentence. A DUI rehab program may require that you release treatment records to the courts and may also require:
Random drug and alcohol testing
Group therapy
Individual counseling
Peer support meetings
Compliance with your treatment plan
Compliance with court orders
The requirements of a DUI rehab program will vary depending on your location and background. Some programs that are mandated by the court may require you to undergo a substance abuse evaluation and comply with the recommendations, which can include outpatient or inpatient treatment. A DUI rehab program can also require you to attend AA or NA peer support group meetings within the community. A DUI program in northern Illinois can help you connect with community resources following the completion of your treatment.
Treatment and Program Options
A DUI rehab program can be on an inpatient or outpatient basis. Most programs utilize evidence-based therapies, such as cognitive behavioral therapy and group therapy. Outpatient programs allow you to go home at night and are not residential. Partial hospitalization treatment is the most time intensive outpatient program and typically meets 5 to 7 days per week for at least 6 hours. Besides therapy groups and individual counseling, partial hospitalization also provides medication management and detox services.
Intensive outpatient programs usually meet for three days per week for at least 3 hours and are more informal. Some programs may offer after-hours therapy sessions to help you work during the day. Peer support groups are another type of outpatient option, with AA, NA, and SMART Recovery being the most popular.
Inpatient treatment is the highest level of treatment and is residential. Most inpatient programs are for 28-30 days, although some treatment centers offer long term residential treatment. Long term inpatient treatment can exceed 90 days and may offer sober living services. Additionally, medication-based treatment is also offered by our northern Illinois addiction treatment center.
Find the Right DUI Rehab Program for You or Your Loved One
If you or a loved one is struggling with a substance abuse disorder or is facing potential legal consequences for a DUI, a DUI rehab program can help. While addiction and alcoholism can create significant personal, legal, and employment problems, treatment can help you get your life back. To learn more about your treatment options call us today at 855.786.1978.