Contact Us Today
Reach out to our specialists today to learn more about Northern Illinois Recovery Center.
If you are currently battling alcohol or drug dependency, then know that Northern Illinois Recovery Center offers a wide range of treatments, including cognitive-behavioral therapy (CBT). Our treatment targets your particular needs and also addresses the factors that have led to your addiction.
With cognitive-behavioral therapy, you can have the strength you need to achieve sobriety and overcome your addiction. To find out more about treatment programs we offer at Northern Illinois Recovery Center, contact us today. We can answer your questions, go over your treatment options, and tell you more about our individual therapy program. We are here to help you get back on the road to recovery.
Cognitive-behavioral Therapy: What is It?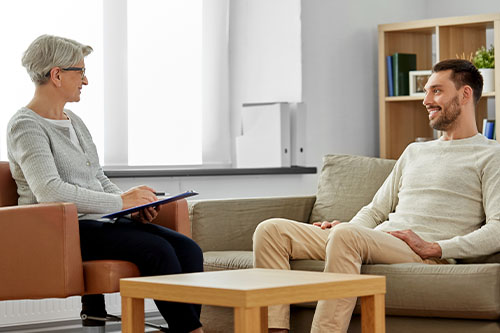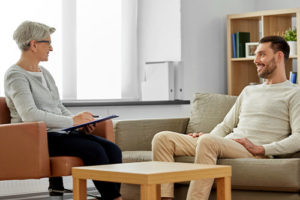 Cognitive-behavioral therapy addresses problems and difficulties that you may be facing due to your past struggles. In CBT, we use sense knowledge, understanding, and behavioral therapy to give you a more comprehensive treatment. Because of the relationship between your thoughts, actions, and your mental health, an imbalance in one area can create an imbalance in other areas. We can discover this imbalance with CBT.
Primarily, CBT focuses on identifying and naming the negative notion an individual has about themselves. Often this revolves a negative self-image but it can also be an erroneous belief in one's inadequacy or inability to achieve a goal. These negative conceptions of self impact how people act. They can also feed anxiety disorders and depressive disorders, both of which put a person at risk of developing a substance use disorder to cope. CBT doesn't just identify negative or erroneous thinking, but actively works to help individuals change their behaviors to be more positive.
Likewise, if you take drugs or drink alcohol in excess, it will affect your thoughts, emotions, and actions. The more drugs you take, the more your thoughts and actions will be connected to your addiction. Eventually, your mental state will fuel your addiction, and your addiction will drive you more deeply into a severe mental condition. That symbiotic relationship between the drug or alcohol and your mental state is what causes dependency.
Cognitive-behavioral Therapy Services We Provide
One of the benefits of CBT is that you get a more well-rounded approach to mental health care. We engage in several therapies that bring healing and allow you to grow to have a happier and healthier life.
To help you overcome some of your deepest struggles, we provide a comprehensive cognitive-behavioral therapy service that includes:
Mind pattern restructuring
Positive activity scheduling
Fear exposure therapy
Goal setting and achievement
Mindfulness meditation
Skills training & problem solving
Additionally, cognitive-behavioral therapy is highly effective at treating different psychological problems and disorders. Numerous CBT exercises such as the ones listed above are continuing to be developed to help you overcome some of your most significant challenges.
What Type of Disorders Can CBT Treat?
At Northern Illinois Recovery Center, we utilize CBT to treat a wide range of mental disorders, including:
Depression & anxiety
Sleeping & eating disorders
Obsessive-compulsive disorder (OCD)
Likewise, an individualized treatment plan is also effective for patients that suffer from Phobias, Schizophrenia, and sexual disorders.
Lastly, Northern Illinois Recovery Center specialists take a hands-on and structured approach to cognitive-behavioral therapy. This gives us a unique perspective and an empathetic approach to helping you overcome your mental conditions. We offer CBT as a part of our overall substance abuse treatment program that includes extended care, outpatient services, co-occurring disorder treatment, medication-assisted programs, and other evidence-based treatments.
Contact Us Today to Learn About Cognitive-behavioral Therapy
If you would like to find out more about our cognitive-behavioral therapy program, then contact Northern Illinois Recovery Center today. We offer cognitive-behavioral therapy to help you with your mental condition as well as other therapies such as:
Yoga therapy
Trauma therapy
Call us right now at 855.786.1978 to schedule a consultation with one of our clinicians. We are here to help you get back on the road to recovery.